Mountain Home can be found in Ozark mountain. It is a city and the county seat of Baxter county in Arkansas, USA.
Mountain Home has a population of over 41,000 people. The city has grown to be an area for vacationers and tourists.
Mountain home is famous for its gorgeous natural scenery, outdoor activities, and friendly environment. This city offers various attractions and fun activities, including fishing in Bull Shoal Lake and golfing at Big Creek Golf Club.
The White River, the North Fork, and the Buffalo National River are 15-20 minutes from Mountain Home.
These rivers make the Mountain Home region one of the significant fishing destinations in the country. Other activities that outdoor lovers will enjoy here are hiking, boating, biking, and skiing.
Are you planning a trip to Mountain Home? Here are the best things to do in Mountain Home, AR.
Things to Do in Mountain Home, AR
1. Bull Shoals Dam
Fishing is an exciting activity, so you should try it. The Bull Shoals Dam is an artificial Dam in the Ozark mountain of northern Arkansas.
This Dam was built by the US army in 1951. It is one of the largest concrete structures in the country.
The Dam allows swimming, skiing, fishing, and touring on a boat. Some fishes spotted here are wallayes, white bass, crappie, and trout. However, they all have seasons where they come out more. For instance, wallayes and white bass are mostly seen in summer, while trout and crappie are mostly found in spring.
One of the popular types of fishing is largemouth bass fishing. The Dam is large, and the water is clean. This attraction is mostly uncrowded, making it perfect for a family trip.
Address: Arkansas, United States
2. Hickory Park
Mountain Home, AR, is filled with amazing parks, and Hickory Park is one of them. The Park, which is the oldest in Mountain Home, was created in 1951.
The Park has a big pavilion used to hold events and can house over 100 people.
Hickory Park features two pavilions, a tennis court, a playground used to hold parties, and an outdoor basketball court. In addition, music performances are offered in the Park.
The Park is undoubtedly a great location to spend quality time with friends and family.
Address: 466 South Hickory St, Mountain Home, AR 72653, United States
3. Cooper Park
Are you looking for a nice park to spend the day in? Then look no further because Cooper Park is available. It is one of the famous attractions in Mountain Home, AR.
This Park is perfect for spending the day in the sun. The Park has facilities like running and walking trails, ponds, baseball fields, playgrounds, and two pavilions.
There's also a swimming pool in the Park if you feel like taking a dip in the cool water.
The ponds in Cooper Park have turtles; you can pass through the walking trails to explore the ponds. The walking trails are suitable for novices and experts.
The Park also has beautiful landscapes, clean bathrooms, drinking fountains, and ample parking space. Cooper Park is undoubtedly one of the best places to visit in Mountain Home, AR.
Address: 1101 Spring St # 4, Mountain Home, AR 72653, United States
4. Blackburns Resort and Boat Rental
A Resort you have to check out while vacationing in Mountain Home is the Blackburns Resort and Boat Rental.
The Resort is famous for its affordable prices and its nearness to good shops for shopping and restaurants. It's a cool place to stay with your family or as an individual.
This Resort has existed since 1946, offering good times and memories to everyone that visited. Some of the activities you can enjoy here include fishing and skiing.
You are allowed to bring your boat, or you can decide to rent from the Resort; however, to do so, you must rent a cabin.
The Resort is animal-friendly and has free WifI in its rooms, a stunning pool, and a playground area. However, you should note that the Resort has neither condominiums nor duplexes.
Address: 734 Co Rd 989, Mountain Home, AR 72653, United States
5. Clysta Willett Park
Clysta Willett Park is a flower garden that is located in Mountain Home. If you love gardens, you should visit Clysta Willet Park and enjoy the enchanting view.
The Park has more than a hundred trees and native shrubs. It also has different types of annual, brennial, and perennial plants.
In the summer, the flowers look very stunning. The beauty of the Park often attracts people to take pictures, so you might see a lot of people here.
Clysta Willett Park features a pavilion, adult softball fields, playgrounds, and a sand volleyball court. It is also the central location for baseball in Mountain Home.
It is surrounded by stunning paved and unpaved trails for jogging, walking, and birders.
Address: Address: 1634 Rossi Road, Mountain Home, AR 72653, United States
6. Crooked Hook Resort
There are many activities to enjoy at Crooked Hook Resort, including boating, shopping, and fishing.
This Resort is nestled on the shore of Lake Northfort. Crooked Hook Resort has a pool table, swimming pool, ping-pong, and Nintendo video games.
The Resort has a calm and relaxing atmosphere that will make you and your loved ones feel at home. It is one of the best places to visit in Mountain Home, AR.
Address: 3483 Rocky Ridge Rd, Mountain Home, AR 72653, United States
7. Riley's Outfitter
Touring with Riley's Outfitter is among the top things to do in Mountain Home, AR. Riley's Outfitter offers boating trips, kayaking, and canoeing.
The establishment has a rental cabin, a private swimming pool, and a hot tub that you can use while you are there.
Fishing and floating are some activities you can participate in to have a great experience in Arkansas.
Two people built Riley's Outfitter; Miles and Michele Riley. These goal-oriented people relocated from Mississippi to Mountain Home to build the facility in 1998.
The cabins in this place provide safety, solitude, and peace of mind. Other attractions you can see while you are here include Blanchard's Spring Cavern, Ozark Folk Center, and Big Creek Golf.
Address: 129 Co Rd 640, Mountain Home, AR 72653, United States
8. Crown Lake
Crown Lake is another fascinating tourist attraction in the region. If you are not a fan of crowded places, this is the place for you.
Visitors can enjoy swimming, fishing, and kayaking on the Lake. Since the atmosphere is calming, it is the perfect place to enjoy solitude.
Also, if you plan to stay for a while, a resort is available in the region. The Lake resort provides comfortable accommodation, entertainment, and a pleasant dining experience.
Address: Crown Lake East Tri Lakes Drive Horseshoe Bend, AR72512, United States
9. Dry Run Creek
If there's one fantastic place to see in Mountain Home, it would be Dry Run Creek. It is located near the Northfork hatchery.
This attraction is mainly for children under the age of 16 and disabled. It accommodates stock trouting. Some time ago, a rainbow fish was caught in this Lake and weighed approximately 25 pounds.
Aside from fishing, you can take walks on the trails at Dry Run Creek. The Creek has a siren that warns people of the rising waters.
It is open yearly to host fishing and school trips. Bringing your kids here will help them to learn how to fly fish.
This destination is one of the best places to visit in Mountain Home, AR, especially with kids.
Address: Arkansas 72857, United States
10. Bull Shoals Theater of the Arts
This non-profit organization provides live entertainment for the public. The attractions offer visitors quality entertainment from live musicians.
The destination can be accessed at a relatively low price. Another fantastic thing about the theater is you can interact with artists during the break. You can get autographs, ask questions, take pictures, and buy a CD player.
Although the theater doesn't put out a lot of shows, the few ones held are enjoyable and professional.
Catching a show at this theater is fun, especially after a day of sightseeing, so don't miss it.
Address: 1017 Central Blvd, Bull Shoals, AR 72619, United States
Missouri has some of the best cities in the United States to explore. Here is a list of fun things to do in Hannibal, and things to do in Chesterfield for a fun exploration
11. Rapp's Barren Brewing Company
Rapp's Barren Brewing Company is the premier brewery in Mountain Home, AR. The brewery receives crowds of tourists and visitors yearly.
The brewery owners, Russet, and Chris, initially produced beers in their garages. To enable them to get reviews about the beer, they entered several competitions.
In addition to their locally brewed beers, Rapp's Barren Brewing Company has a diverse breakfast, lunch, and dinner menu.
They serve food like black and blue burgers, chicken tenders, bums, and swiss mushroom burgers. They also have good services and friendly staff. Dining here is one of the top things to do in Mountain Home, AR, especially if you love beers.
Address: 601 S Baker St, Mountain Home, AR 72653, United States
12. Mountain Home Farmers Market
The Mountain Home Farmers Market offers fresh and budget-friendly products. The Market is accessible on Wednesdays and Saturdays.
When the season is at its peak, you will most likely find 30 vendors in the Market, but during the regular season, you will find about ten of them.
While buying products in the Market, you can also have friendly conversations with the farmers and learn more about the city.
You will meet the creators of soaps, jams, candles, heirlooms, and other products. The beauty of the Market is that there's something for everyone.
Products that are out of season can be found here because re-sellers are permitted to sell in the Market.
Address: Mountain Home, AR 72653, United States
13. North Fork River
North fork is a stunning river that offers recreational activities like kayaking and canoeing. The River, also called the White River, is 109 miles long.
The River allows boating, picnicking, hiking, and fishing opportunities. North Fork River is surrounded by hickory forest and sycamores tree.
The River has a stunning view; you can see the pine forest and the woods surrounding the water. Nature buffs will love this destination.
Address: North Fork River, Mountain Home, AR 72653, United States
14. Remember When Antiques & More Mall
Go antique shopping in this store if you're indecisive about what to do in Mountain Home, AR. The shop is a fun place to hunt for collectibles, antiques, and items to decorate your house. Some of the items here include glassware, furniture, and more.
The shop has been around Mountain Home for 20 years. Other items for sale include kitchen items and jewelry.
Just like the name "Remember when Antique And Store," the shop will make you feel nostalgic. You might even see items that your grandparents owned or objects you wished you possessed as a child.
Purchase souvenirs for your loved ones at this unique shop. Although the shop is focused on retro items, they sell new things too.
Address: 5655 Highway 62 E, Mountain Home, AR 72653, United States
15. Morning Star Glass Studio
Mountain Star Glass Studio has been in the glass business since 2007. The studio offers classes about glass. They provide courses to novices and professionals.
The lessons offered by Morning Glass Studio include klin fusing, flameworking on glasses, and stained glass suncatcher.
Children are not left out, as there are classes, especially for them. Try to back some new skills with you by visiting Morning Star Glass Studio.
Address: 11403 Highway 201 N Mountain Home, AR 72653
16. Keller Park
Keller Park is the biggest in Mountain Home, located near Hickory Park and Cooper Park. Visitors can go strolling and play with their pets at this destination.
It's a great destination to hold a picnic, as there are chairs and plenty of green grass for you to camp.
Keller Park also features playgrounds, walking trails, four softball fields, a dog park, and a water station. Ensure to check it out.
Address: Address: 1831 Rossi Road, Mountain Home, AR 72653, United States
17. Hill Country Art Gallery
The Hill Country Art Gallery, a non-profit organization, was founded in 2004. This destination is a fantastic hub for art enthusiasts.
The Gallery lets you see local artists' creative minds through their paintings. Lessons on painting, pottery, jewelry, and wood turning are offered in the Gallery.
The Gallery aims to promote the works of local artists. Come marvel at some skillful creations.
Address: Arkansas 72653, United States
18. Northfork National Fish Hatchery
There are 95 outside raceways in Northfork National fish Hatchery. The Hatchery aims to protect and promote wildlife, fish, and plants.
People can walk, look around and give food to the fish onsite. The facility also educates visitors about the Hatchery. An additional attraction to the Hatchery is the Dry Run Creek. There is a boardwalk that people in wheelchairs can use.
The staffs in the Hatchery are helpful and extremely friendly. The facility is free for everyone and an exciting place to spend a few hours. You can bring your kids here to watch different sizes of fish and watch the fish eat.
Events are also held here throughout the year.
Address: 1414 Highway 177 SouthMountain Home, AR72653-9799, United States
19. Holy Smokes BBQ
Why don't you stop at Holy Smokes for some BBQ? The Holy Smokes BBQ, nestled on the shore of the White River, has been operating since 2006.
Their meals are reasonably priced, and the staff is polite and friendly. They are said to be the best in Mountain Home, AR. They offer different kinds of tasty meals here, including sausages, chicken, smoked beef, briskets, and pork.
The restaurant has a stunning outdoor seating space where patrons can view the water while digging into their delicious meal.
Address: 400 AR-201, Mountain Home, AR 72653, United States
20. Mystic Forest Shop
A destination in Mountain Home, AR, that you shouldn't miss is Mystic Forest Shop. Mystic Forest Shop sells jewelry made from natural products like crystals and freshwater pearls.
The owner makes the majority of the jewelry at the Shop. Mystic Forest Shop is a spiritual gift shop, but regardless of what you believe in, there will be something at the shop that will catch your interest. You can buy a gift for yourself or just do window shopping.
There are items like candles, tarot cards, crystals, and candles lined up in the Shop. They also have magic-looking things and other baubles.
The staff in the shop are polite and offer assistance if you need it. You should check out this place if you want jewelry and souvenirs made from natural products.
Address: 5441 Highway 62 E, Mountain Home, AR 72653, United States
Want to spend more time in Arkansas?, check out our list of things to do in Jonesboro and things to do in Rogers for a memorable vacation.
21. Flashback Retro Shop
Flashback Retro Shop was established in 2003. The Shop offers vintage pieces from the 1950s to the 1990s. These pieces include furniture and electronics and also components to decorate your home. You can get new items too.
Some items In the Shop are so rare that the chances of seeing them elsewhere are slim. So if you visit the shop and find something you like, don't think twice about buying it.
Previous visitors have praised the shop for its neatness and organization. The shop has a friendly staff that will help you find what you need in case you can't find them or are confused.
Address:1954 Highway 62 E, Mountain Home, AR 72653, United States
22. Wolf House
The Arkansas historic preservation program manages the Jacob Wolf House. The House is managed by a division of the Arkansas Department of Park Heritage and Tourism.
This tourist attraction is located at Northfork. The two-story structure was built in 1829 by Jacob wolf, the first white settler in the area. It is known as the oldest public building in Arkansas.
Initially, the House was used as a courthouse from 1829-1835. However, after the seat of justice was moved, Jacob Wolf lived in the house with his family until he died in 1863.
In 1973, the house was listed on the National Register of Historical Places. The building has a nice, clean background that can be used for weddings.
You can read the history of the House on the information board. Ensure to visit and enjoy a self-guided tour of this historic edifice.
Address: 13775 Highway 5 Northfork, AR 72658, United States
23. Two Rivers Fly Shop
Two Rivers Fly Shop is the destination to head to if you are looking for where to buy gears to trout fish.
The Shop has all the essential fly-fishing equipment and information that will be useful doing your fishing adventure.
The shop features rods, lines, and reels. Albeit it is an equipment shop, they provide lessons for novices and experts.
Aside from the gears, they sell cute accessories and shirts and offer excellent services.
Address: 13718 Ark. 5 South Norfork, AR 72658, United States
24. James A. Gaston Visitor Center
The James A. Gaston Visitor Center offers information on the culture, wildlife, and history of Mountain Home, AR.
The Center is opposite the Bull Shoal Dam, and you can see the stunning White River from here.
The Center is stunning, and visitors are allowed to tour the building. James A. Gaston Visitor Center has a gift shop, observation tower, and classrooms. Visitors can also watch a movie that answers questions about the region's history.
Address: 153 Overlook Lane, Bull Shoals, AR 72619-2845, United States
25. Reactive Tactics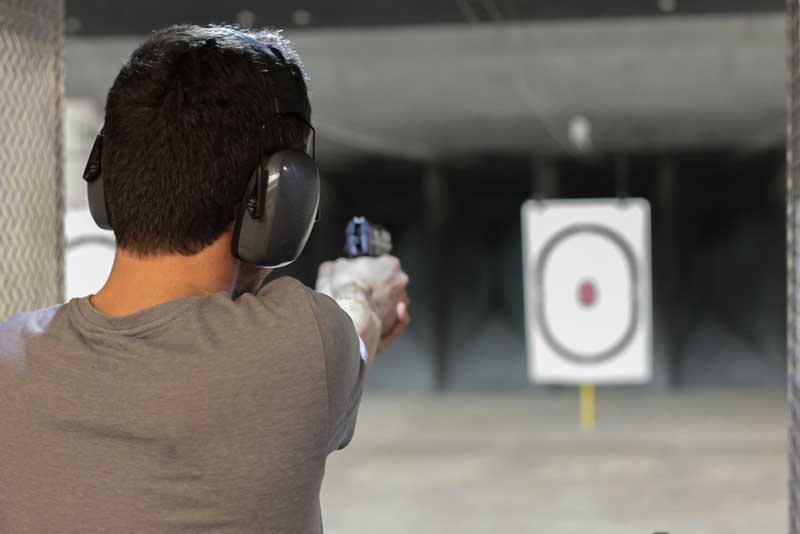 Reactive Tactics is a shooting center that offers firearm training and entertainment for you and your family.
It is a simulation facility that creates shooting experiences. They make use of laser arms and various scenarios.
They help people become better at shooting guns and teach beginners how to shoot guns by offering classes on the use and safety of firearms.
Reactive Tactics is thrilling to visit, whether you need gun shooting training or want to participate in shooting for fun.
Address: 1322 Bradley Dr. Unit #5, Mountain Home, AR 72653, United States
26. Donald W. Reynold Library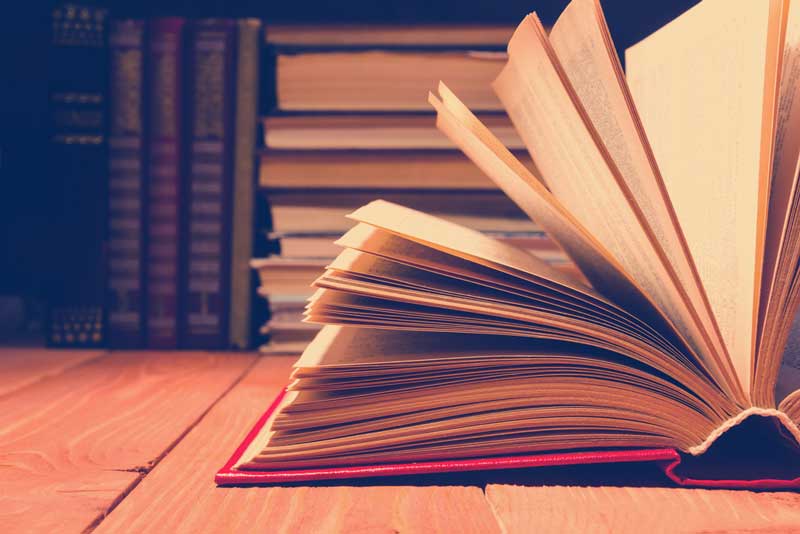 Donald W. Reynold Library is a great establishment in Mountain Home. The grounds are lovely, and the building is well-kept.
It has various books, videos, ebooks, audiobooks, and a quiet reading space. There's a small coffee shop near the Library if you don't want to stay in the Library.
The Library is welcoming and operational. Visiting this Library is one of the best things to do in Mountain Home, AR, if you love books.
Address: 300 Library Hill Ln, Mountain Home, AR 72653, United States
27. Driftwood Lanes
Driftwood Lanes is a bowling alley that accommodates everyone. They also offer tournaments, leagues, pool tables, arcades, and a pro shop.
League bowling is categorized for different ages and experiences, from teenagers to adults and from novice to beginners. Bowling here is one of the fun things to do in Mountain Home, AR.
The facility is tidy and organized, and the workers are friendly. There is also a snack bar if you get hungry.
Visit and have a fun time with your loved ones. You can choose to watch other people play if you don't feel like bowling.
Address: 2998 US-62, Mountain Home, AR 72653, United States
28. Altitude Trampoline Park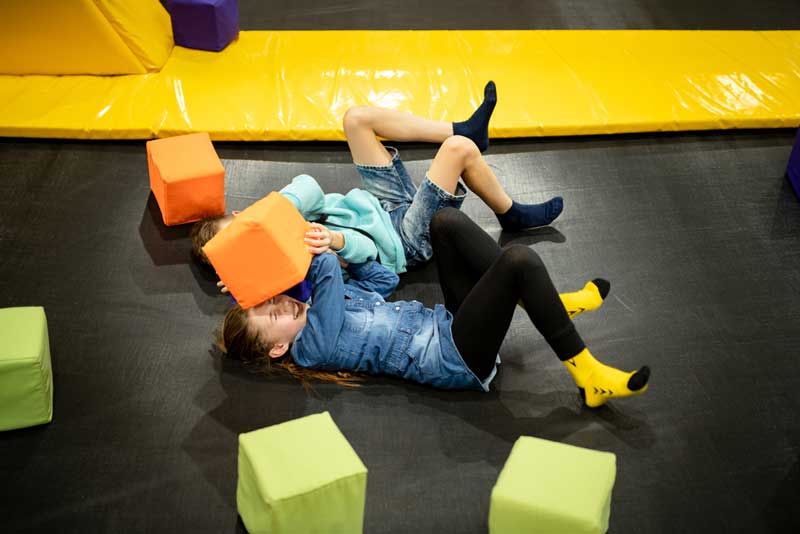 Altitude Trampoline Park offers a wide range of adrenaline-pumping activities visitors can enjoy. The Park features more than 200 inter-connected trampolines and a massive main court, which is the biggest in Arkansas.
The Altitude Trampoline Park has a Kids Zone to ensure kids' safety, and they are not left out of the fun. It also has two enclosed dodgeball courts, Arkansas's largest foam pit, and basketball lanes where people can shoot hoops.
Aside from the fun aspect of this facility, the activities enjoyed are exercises that help the heart. This large facility is also used as a venue for birthday parties.
Address: 15707 Chenal Pkwy, Little Rock, AR 72211, United States
29. Twin Lakes Playhouse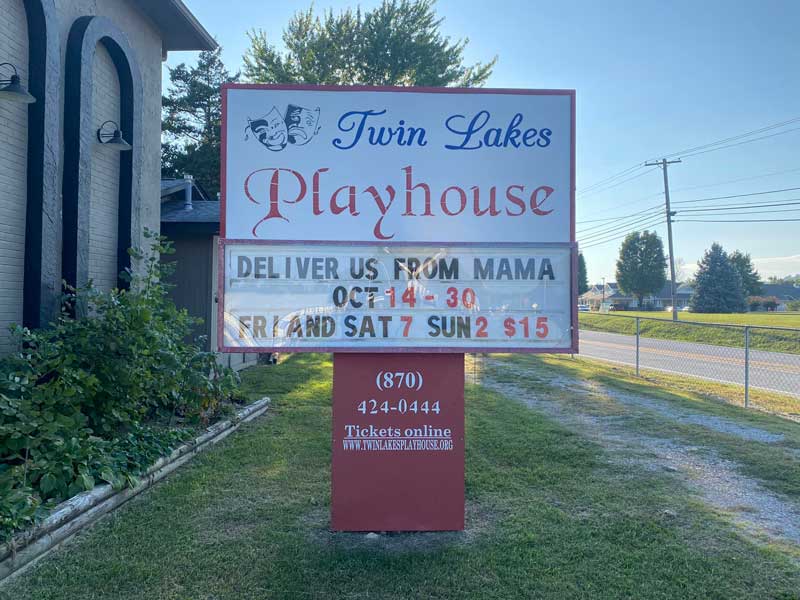 Twin Lakes Playhouse has existed in Mountain Home, AR, for 40 years. The Playhouse is famous for putting on plays, musicals, and other entertainment shows.
The Playhouse is in a building that used to be a church, featuring a theatre and main stage.
You can catch shows here on Thursdays to Saturdays. You can watch movies like The Wizard of Oz, Steel Magnolia, and Little Shops of Horrors.
Tickets are sold at the box office or online. So don't think twice about adding it to your list of fun things to do in Mountain Home, AR.
Address: 600 W 6th St, Mountain Home, AR 72653, United States
30. Sharp Edges Axe Throwing
Are you wondering what to do in Mountain Home, AR? Why not try axe throwing at Sharp Edges Axe Throwing? Sharp Edges Axe Throwing is a family-owned business.
This business has been in the family for about 30 years. They aim to create an exciting entertainment place for people.
Aside from axe throwing, the business features knife throwing, black light night, and league plays. Ensure to visit with friends for a scintillating experience.
Address: 407 S Main St Suite 13, Mountain Home, AR 72653, United States
Also check out our list of things to do in Mountain View, and things to do in Little Rock, for a fun vacation in Arkansas.
Plan Your Trip to Mountain Home
Mountain Home, AR, is a wonderful city, offering many activities and attractions. The city also has good dining services, a friendly community, and beautiful natural scenery.
Regardless of your preference, there is something for everyone in Mountain Home, AR. Ensure to visit with friends and family.