Rock Springs is an eclectic city in Sweetwater County, Wyoming state. It has the highest population in the County. Rock Springs is famous for its coal mining industry and long-running railroad tracks.
Since its creation, the town's main industries for generating municipal revenue are mining and the railroad. Rock Springs now has over 50 nationalities because of the numerous immigrants who came here to operate in the mines.
Rock Springs is a popular travel destination, particularly for those who like historic locations.
Are you planning an exploration of Rock Springs? Here are the fun things to do in Rock Springs, WY.
Things to Do in Rock Springs, WY
1. Killpecker Sand Dunes
The Killpecker Sand Dunes, which are north of Rock Springs, Wyoming, offer gorgeous, supple dunes to tour along with the ruins of turbulent spires and buttes, such as Boar's Tusk, black rock, south Table Mountain, north Table Mountain, Leucite Hills, and the Spring butte.
The Dunes have become a popular destination for ATVing, thanks to motorsports fans from all across the nation. To explore the 11,000 acres of approved playground, try to come along with your dune buggy, dirt bike, or ATV.
While pros demonstrate their prowess on enormous dunes that are 100ft tall, beginner motorcyclists master the ropes about flatter terrains and smaller dunes.
Throw a Frisbee, ski, or sled, or play a memorable game of beach volleyball if you're not using vehicles and tires to stir up the sand.
A rare herd of desert elk located only in Northern America can be seen while hiking the dunes and as the sun sets in the evening.
Swap the snow for the sand and snowboard down the hills for truly unusual activity. The Green River Visitor Centre and Tour Rock Springs sell boards and sleds, so pick one up there and then go to the dunes, as this is one of the fun things to do in Rock Springs, WY.
Address: Wyoming, United States
2. Bunning Park
Bunning Park is the spot for you if you're looking for a quiet afternoon to recuperate after a busy week.
Bunning Park's calm atmosphere makes it the ideal spot to unwind, reflect, and have fun.
Because it offers a secure atmosphere for youngsters, Bunning Park is perfect for families with young children.
There are numerous picnic places and an outdoor playground for kids. You can also stroll in the Park with your pets. Musicians occasionally perform in the Park, enhancing the atmosphere.
Numerous people, especially children, attend the mini-organized concerts that begin in the early hours of the evening.
Visiting this attraction is one of the best things to do in Rock Springs, WY.
Address: J St & Evans St, Rock Springs, WY 82901, United States
3. Fossil Butte National Monument
The Fossil Butte National Monument, situated in Southwest Wyoming, was created in 1972 to safeguard and conserve stretches of the Green River and the fossilized remains of specific creatures that previously lived in Fossil Lake.
The national monument comes first when you talk about the world's richest fossil ecosystems. It also functions as a visiting center accessible to the general public all year.
Various fossilized fish, reptiles, insects, birds, mammals, and plants that were discovered in the prehistoric region are displayed there.
It also allows visitors to learn about the interactions between different species of animals, plants, and other living things. The Fossil lake has existed for more than fifty million years.
Address: 864 Chicken Creek Rd, Kemmerer, WY 83101, United States
4. The Adobe Town
In this great town, which is practically in nowheresville, brilliance is hidden. Those mountaineers who don't mind trudging for long periods on rough routes will be rewarded with the breathtaking view of Adobe Town.
The lengthy treks will not be in vain because there are many adventures to venture into, like horseback riding, hunting, camping, e.t.c. The bizarre scenery will blow your mind. The lengthy hike will seem like nothing when you glimpse the untamed yet exciting view.
However, ensure you're prepared before this Journey, as only skilled and well-equipped visitors should go out into the untamed terrain. You must also pack adequate food and drink.
Address: Rock Springs, WY, United States
5. Sweetwater Events Complex
Rock Springs, Wyoming's main venue for events is the Sweetwater Events Complex. It's a massive property with some structures, pavilions, and indoor arenas for exhibits, sporting events, and social gatherings like marriages and debuts.
About 800 functions are held at the events complex each year. The Wyoming Big Show visits Sweetwater Events Centre in the summer. The show has kid-friendly carnival attractions, dining options, and evening performances.
The show also brings Brown's Amusements to Rock Springs from the last week of June through the 1st week of August.
In 2007, 2010, and 2015, it received three Outdoor Amusement Business Association (OABA) Circle of Excellence Awards for Safety.
You may enjoy the carnival rides without worrying because the carnival industry thrives on safety and customer service.
Address: 3320 Yellowstone Rd, Rock Springs, WY 82901, United States
6. Saint Cyril and Methodius Catholic Church and Rectory
This prestigious catholic church can be an opportunity for you to attend a religious-based retreat. The North Side Church is what it is referred to by many.
You can attend before visiting the rest of the stunning locations, as it's among the top tourist destinations in the Springs.
The Catholic Church provided Slavic immigrants with sanctuary during the beginning of the 20th century; in a 125-foot-tall building constructed in 1925.
Even in southwestern Wyoming, people still have access to it, providing comfort and a feeling of security for its residents.
Address: 633 Bridger Ave, Rock Springs, WY 82901, United States
7. Rock Springs Historical Museum
The 1984-built Rock Springs great historical Museum is one of the best places to visit in Rock Springs, WY. The Museum didn't open until the 1988 Rock Springs Centennial Festival.
The attraction features images, relics, and educational exhibits illustrating the facility's past usage.
The Museum pays tribute to those who worked arduously and devotedly to build it, the Union Pacific Railroad, and to the town's coal mining heritage.
The Museum contains a study library for visitors who want to learn more about Rock Springs' history.
Individuals who desire a more participatory learning experience can plan group visits to the Rock Springs Historical Museum.
The Museum is accessible all year round and for free. Although it's closed on Sundays and major holidays.
Address: 201 B St, Rock Springs, WY 82901, United States
8. Rock Springs Community Fine Arts Center
This perfect and excellent Arts Center has over 500 original prints, American paintings, and photos.
The Center was founded in 1966 by a town science tutor with a passion for the arts and a plan for his town and school.
The Community Fine Arts Center hosts a rotating roster of exhibitions by printers, Sculptors, Craft artists, and photographers from the local, regional, and national communities. There are also national touring exhibitions that provide conventional and unconventional displays of modern art in America.
The Center has become well-known in Southwest Wyoming for being a cultural pioneer and hosting art exhibitions. It offers opportunities for grown-ups and kids to see performances and get involved. Their annual calendar includes opera, ballet, classical, pop, ethnic music, jazz, symphony, dramatic, and children's theatre performances.
The Arvada Centre of the Performing Arts, the Utah Symphony, the Jeoffrey and Utah ballets, the Diane Witherspoon Jazz Quintet, the Utah Opera, the David Taylor dance theatre, and others have performed at the Center with pride.
This locally operated fine arts institution is accessible to everyone. Entrance is free, and everyone is welcome to visit its gallery. Visiting this Center is one of the top things to do in Rock Springs, WY.
Address: 400 C St, Rock Springs, WY 82901, United States
To the east of Wyoming is South Dakota. Here are the top things to do in Hill City, things to do in Custer, and things to do in Yankton.
9. Boars Tusk
The Boars Tusk rises at four hundred feet high in the Rock Springs valley. A well-known sight for mountain bikers, hikers, and railroad passengers is a volcano called The Boars Tusk. Touring this location is one of the fun things to do in Rock Springs, WY.
Boars Tusk, at 7,100 feet in height, is convenient to tour as it is currently static.
The volcano, which has been active for the past two and a half million years, was formed from the mineral-rich Lamproite rock, which has abundant magnesium.
Any time of year, you can indeed climb the Boars Tusk's surroundings. The greatest time to hike is spring because the weather is dry then.
Boars Tusk has afternoon thunderstorms all summer long, which results in muddy roadways. The location where the hike begins is 47 minutes ride from Rock Springs.
Address: Rock Springs, WY, United States.
10. White Mountain Petroglyphs
Take a hike to these spectacular Petroglyphs if you want a more challenging outdoor experience. The mountain path is manageable for novice climbers who wish to experience great culture and adventure.
Historic petroglyphs dating between 200 and 1000 years ago can be reached after a little stroll. These petroglyphs on the white mountain were carved by the Early indigenous Americans who had once inhabited the area.
People in Rock Spring are often reminded of those who once resided in Sweetwater County, thanks to their unique carvings.
Address: Us 191, Rock Springs, WY 82901, United States
11. Western Wyoming Community College Natural History Museum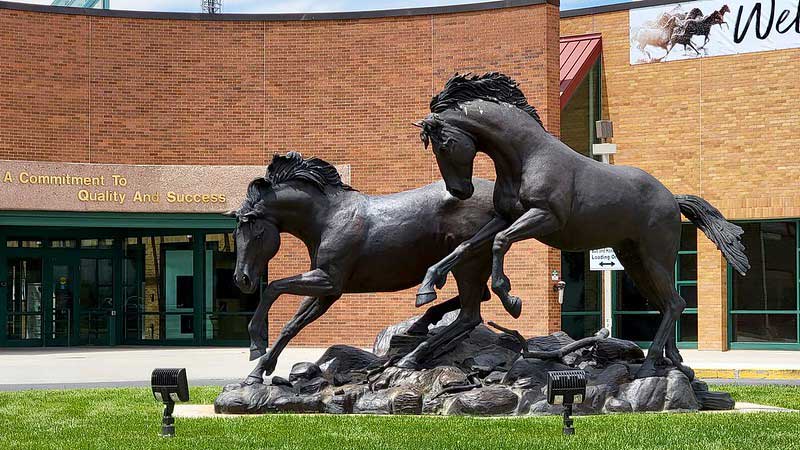 Specialists believe that a long time ago, dinosaurs existed in Wyoming. Visit the Nature's Museum at the prestigious College to learn about the early residents of Rock Springs. The Museum made five life-size dinosaur models.
These reproductions are the largest and easiest-to-access dinosaur collections between San Francisco and Chicago. Fundraising began in 1989 to return dinosaur remains to Rock Springs, where paleontologists originally discovered them because these fossils were once on display at another museum in the eastern region.
The College Natural History Museum is the ideal location for geology and archaeology enthusiasts.
In addition to the dinosaur reconstructions, the Museum displays fish, palm fronds, and reptile fossils found near Rock Springs.
Address: 2500 College Dr, Rock Springs, WY 82901, United States
12. Sweet Water Speedway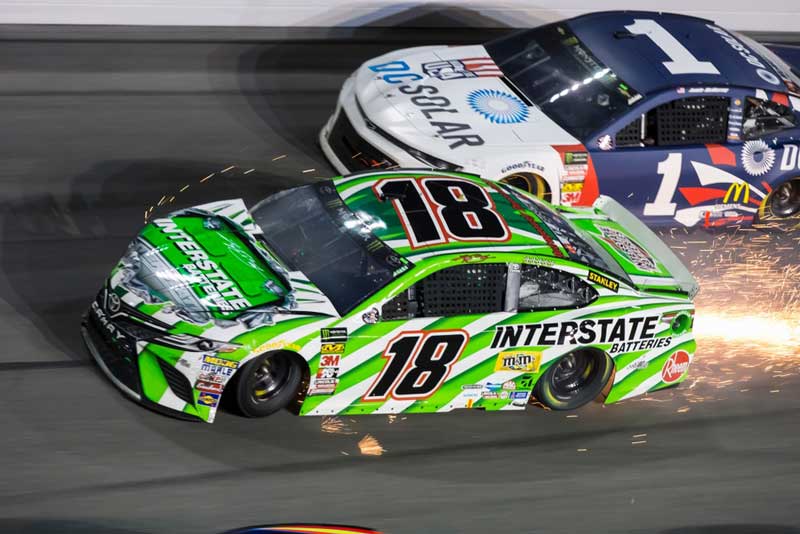 The Sweetwater Events Complex grounds include the Sweetwater Speedway, which was constructed in the 1970s. Over the years, various groups and promoters have worked to keep motor races active in Sweetwater County.
A non-profit corporation called the Sweetwater Dirt Track Racing Alliance got established in 2015. The Alliance coordinates the programs, led by a team of devoted volunteers.
The big 3/8-mile oval dirty track Sweetwater Speedway hosts IMCA Modified, IMCA Northern Sport Mod, IMCA Stock Car, Cruiser, and Go-Kart racing. Additionally, they bring in unique events for the ASCS Late Models, dwarf cars, and Sprint Cars.
Once per month, they host a 2-night event with participants and spectators from all over the country. Individuals of every age will have a blast watching the great racing action. Visitors can easily obtain lodging, camping, delicious food, and enjoy other outdoor activities.
Address: 3320 Yellowstone Road, Rock Springs, WY 82901, United States
13. Green River KOA Journey
Camping here should be your top priority if you're confused about what to do in Rock Springs, WY.
Since 1962, the Journey has been at a campground in Rock Springs. Some of Rock Springs' highly regarded attractions, like the Killpecker Sand Dunes, are close to this campground.
The incredible KOA Journey offers every outdoor activity, including climbing, hiking, golfing, fishing, swimming, and biking.
All these recreations are available if you spend the day at the campsite. A dog park, cable TV, Wi-Fi, and other facilities are available at the KOA Journey.
Address: 86 Foothill Blvd, Rock Springs, WY 82901, United States
14. Flaming Gorge – Uintas National Scenic Byway
The Flaming Gorge-Uintas National Scenic Byway, which runs between Utah high way 44 and Vernal & Manila on US Highway 191, ascends foothills and significant geological formations until it reaches the bare body of the Uinta Mountains, which are one billion years old, close to the National Recreation area.
Given that the byway goes past the western United States' richest places for fossils and wildlife, its theme is "Wildlife Through all the Ages."
On your trip, you will see plenty of wildlife, deep valleys with many different colors, unusual geologic characteristics, spectacular beautiful vistas, and expansive woodland terrains.
The byway has four natural trails & 15 interpretative stations. These interpretative pullouts & geologic signs may be found all along the byway, explaining how the region's geology & wildlife have changed over time.
View the magnificent scenery from Red Canyon Viewpoint. Visit the Flaming Gorge Dam on a guided tour. Take your camera with you everywhere you go!
Address: US Highway 191, between Vernal and Manila, Manila, UT 84046, United States
15. Outlaw Inn
This astonishing and fantastic Inn has been a Rock Springs institution for over fifty years. Since its opening in 1966, the Inn has hosted thousands of travelers.
In 2018, the historic Inn was listed on the National Register of Historic Places. The Flaming Gorge National Recreation Area is conveniently located near the Inn, just like the Green River KOA Journey.
The motel is perfect for visitors attending essential activities at the Sweetwater District Fairgrounds Complex because it is close to the fairgrounds' center.
Address: 1630 Elk St, Rock Springs, WY 82901, United States
To the north of Wyoming is Montana. Check out our checklist of fun things to do in Great Falls, things to do in Butte, and things to do in Kalispell, if you are planning an exploration of Montana.
16. The Bike and Trike
They are the largest selection and reseller for Trek and Specialized bikes in Wyoming! They provide the leading brands in the industry, including Electra, Trek, IZIP, Specialized, Sunday, Raleigh, Haro, Redline, Haibike, and more.
Along with local trail maps and information for the region, they provide a Thule bike rack system, Park Tool cycling tools, Shimano and Sram substitute and improved components, Fox tailgate pads, and other accessories. Pumps, Parts, tools, lubricants, tire sealants, tubes, tires, and extras like helmets, gloves, water bottles, shoes, and bags, are available here.
Want something not specified here? No issue; they can place special orders for you. Require motorbike repair? Everything is prepared for operations, fixes, and upkeep in their maintenance unit.
Address: 612 Broadway St, Rock Springs, WY 82901-6348, United States
17. Escape Day Spa & Boutique
Escape is the best method of unwinding, revitalizing, and escaping daily stress! You'll notice a transformation starting as you walk into the spa.
A tranquility guide will give you a personalized tour to kick off your trip & show you around the spa. After orientation, you will be given a private locker, a plush robe, and cozy slippers.
After changing, you can start working toward your objective; a calm body, spirit, and mind in the relaxation room while savoring various drinks and food.
Each duty at this attraction combines cutting-edge technology with time-tested healing techniques rooted in Western and Eastern traditions.
Relax in the changing area with a refreshing shower before getting ready for the remainder of the day. You would leave feeling refreshed and energized after a long day of work. This location is one of the best places to visit in Rock Springs, WY because it refreshes you.
Address: 430 Broadway St, Rock Springs, WY 82901-6269, United States
18. Pilot Butte Wild Horse Scenic Loop
You may have missed a pack of wild horses galloping across a twenty-four miles long area. Rock Springs is 21 mins away from this location.
You can shoot movies and pictures of the 1,500 raucous horses inside this area. In the 1800s, people brought these horses' offspring to Rock Springs.
The Pilot Butte has provided these horses safety and care since they relocated to the Springs. The excursion can last up to one and a half hours on the Pilot Butte's twenty-four miles terrain.
Address: Wild Horse Canyon Rd, Green River, WY 82935, United States
19. Flaming Gorge National Recreation Area
The Flaming Gorge Reservoir & Dam is among the largest water dams in the country.
Also, the extraordinary Reservoir is among the most well-liked tourist destinations in the region. The Recreational Area is situated in the southwest corner of Rock Springs and is 32 mins from the city.
The 42,020-acre Reservoir attracts visitors for boating, skiing, fishing, e.t.c. The Reservoir is also a fantastic location to tour with loved ones because it offers activities all year round.
You won't be bored while visiting the leisure area because boating and camping options are available. This top-notch recreation arena offers a variety of affordable hotel options and local dining establishments that will make your stay more convenient.
Address: 25 Utah 43, Manila, UT 84046, United States
20. Square State Brewing
Taste Square State's excellent beer if you're wondering what to do in Rock Springs, WY, especially if you're a beer fan.
Craft beers that are innovative, energizing, and distinctive are the main emphasis of this brewery.
Discover the best beers, stunning vistas, and a welcoming atmosphere. They are situated in the Center of Rock Springs, Wyoming's downtown.
They brew both conventional and cutting-edge formulations to offer complete craft beer knowledge.
It is an amazing location, very peaceful, and populated by nice people. The beer is fantastic, and the announcers are real locals. Additionally, they sell pretzels, tortilla crisps with cheese sauces, popcorn, and popcorn machines.
Address: 422 S Main St, Rock Springs, WY 82901-6247, United States
21. Flaming Gorge Full-Day Bus Tour
Flaming Gorge Full-Day Bus Tour is a regional cue for an adventure. Just down south of Rock Springs & Green River, you can find calm waters extending to where you could see massive prehistoric rock formations and
many faunas.
Flaming Gorge Country is a paradise for campers, mountain bikers, fishermen, and other outdoor enthusiasts.
Enjoy a great lunch while seeing the national recreation area on a perfect day trip that stops at picturesque overlooks and teaches you a lot about the surroundings. Experience the stunning sights while you enjoy yourself.
Address: Rock Springs, Wyoming, United States
22. Rock Springs Historical Museum
You can't visit a city without knowing Its history; therefore, exploring this Museum is one of the top things to do in Rock Springs, WY. This practical and amazing Museum, constructed in 1894, provides a fascinating look into Rock Springs' past, beginning with the structure itself.
The Museum, built with local sandstone, served as the city hall, police station, jail, fire station, courtroom, judge's chambers, & civic offices for almost a century.
Before the 1988 Rock Springs Centennial Celebration, the structure was vacant for a while. The Museum launched on the fourth of June, 1988, thanks to the perseverance and commitment of a group of volunteers.
The Museum now has permanent and changing displays highlighting the businesses and individuals that contributed to the development of Rock Springs and the neighborhood.
The building's history, the Union Pacific Railroad, the infamous coal mining criminals Butch Cassidy & Calamity Jane, and the fifty-six ethnicities that constituted Rock Springs' past are covered in artifacts, pictures, and interpretive displays.
The Rock Springs Historical Museum provides individual or group excursions, books, gift shops, a penny pincher to make a souvenir for memory purposes, a research library, and other amenities.
You can assess the attraction every day for free, from 10 am-5 pm, except on important holidays and Sundays.
Address: 201 B St, Rock Springs, WY 82901-6250, United States
Want more of Wyoming? do check out our list of things to do in Gillette, and things to do in Casper for a memorable vacation.
Plan Your Trip to Rock Springs
Rock Springs is an interesting location with a thriving history and culture.
Make travel arrangements right away! As you explore, you might discover more activities in Rock Springs, WI.