In search of the best and most fun things to do in Greenport, NY?
Greenport, a small village on the north fork of Long Island, is situated in Suffolk County, New York, United States.
The total population of Greenport in the 2020 census was 2,058.
Greenport is recognized for having a developed fishing industry in previous years. This townlet is also known for its tourism, especially during summer.
Greenport houses the East End Seaport Museum & Marine Foundation, the Nova Constellatio Gallery, the Ecological Diversity at Arshamomaque Pond Preserve, the Greenport Harbor Brewing Company, the Shucked Oysters, etc.
Are you planning on visiting Greenport? Here are the top things to do in Greenport, NY.
Things to Do in Greenport, NY
1. Fireboat Firefighter Museum
The Fireboat Firefighter Museum is a voluntary organization dedicated to preserving the rare piece of US maritime history.
This boat is the only one in the world that has won the most awards due to its services for over 70 years.
For more than seven decades, this boat has played a relevant role in US maritime crisis and has offered a good amount of services.
The vessel was deactivated in 2010 after years of efficient service. Furthermore, even up till its final operation movement, this boat remained in perfect condition. It's no surprise that the boat was seen as a marvel.
The Museum's objective is to keep this vessel in good condition and aid in teaching its history.
If you visit the Museum, you will learn about the fires that the boat witnessed, and you will also learn about the history of the fireboat.
Address: Mitchell Park Marina, Greenport, NY 11944, United States
2. Norman E.Klipp Marine Park
The Norman E. Klipp Marine Park situated on Manhanset Avenue is also called Gull pond beach. It is a beautiful and spacious beach that serves as a Park.
This Park has facilities like playgrounds, ample spaces to park cars, picnic tables, and grills. However, the parking lot is a commercial one.
The Norman E. Klipp Marine Park is a good place to enjoy the sunny weather. If you are in Greenport during summer, you will enjoy your time at this beach.
Picnickers, kayakers, snorkelers, anglers, and canoers are welcome in Norman E. Klipp Marine Park.
This attraction offers an amazing view of Shelter Island; a view of Shelter Island is worth seeing.
Norman. E. Klipp prioritizes the safety of its visitors by placing beach attendants all through the summer season so you don't have to worry about your safety. All you need to do is have fun.
Address: 3303 Manhanset Ave, Greenport, NY 11944, United States
3. Inlet Pond County Park
Nature lovers, especially hikers, can count this as one of the best places to visit in Greenport, NY.
The Park has a gorgeous hiking trail through shrubs and oak forests. If you have a dog, you can bring it along as you go hiking.
The trails lead to a freshwater inlet pond with an observation platform with seats. During summer, many bullfrogs and tadpoles live in the pond.
Address: 64795 County Rd 48, Greenport, NY 11944, United States
4. East End Seaport Museum & Marine Foundation
The East End Seaport Museum and Marine Foundation lie on the beautiful village waterfront. The Museum provides visitors with information regarding Long Island's maritime heritage. Exploring this destination is one of the best things to do in Greenport, NY.
The Museum houses notable permanent collections, such as maritime trade tools like uncommon Fresnel Lenses. The seaport workers' life is also displayed in the Museum.
There are also photographs, models, videos, and floor plans about Long Beach Bug Bar Lighthouse's history.
The attraction also features an Aquarium, Oysters, and small ships to Captain Bob's Quarterdeck- an enclosure where children are taught about Long Island's coastal environment.
Address: 3rd St, Greenport, NY 11944, United States
5. Railroad Museum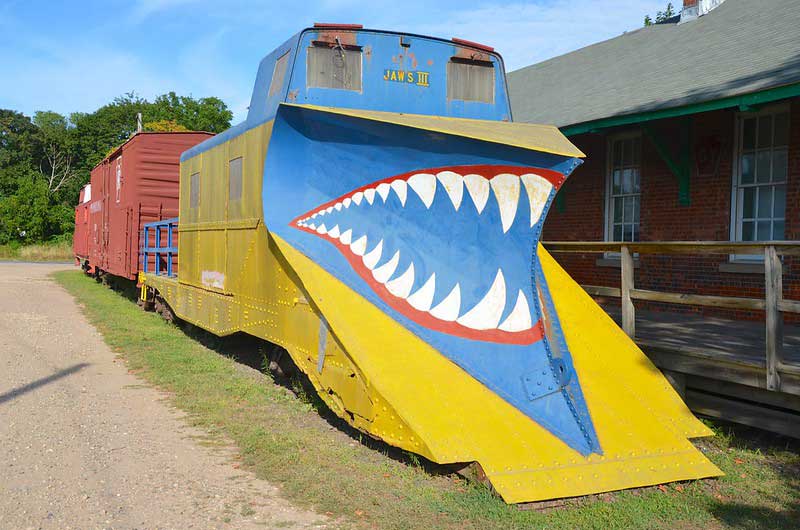 You can't make a list of top things to do in Greenport, NY, and not include the Railroad museum.
Long Island's rich railroading heritage contributed to its growth and development.
The Railroad Museum was built in 1990 and is responsible for protecting the relics significant to the railroads.
The Museum embodies two facilities, one at Riverhead and the other at Greenport. The locomotives and historic rail cars are in the facility at Riverhead.
The Museum also has a section that allows its visitors to climb inside the rail wagon, ride the trains and observe the different arrangements through which the train operates.
Address: 440 4th St, Greenport, NY 11944, United States
6. New Vine Wine Tour
If you're looking for what to do in Greenport, NY, go on a wine tour, especially if you love wines.
New Wine Tour is a generational business in breweries, wineries, and distillery tours all over the North fork.
They specialize in giving tours to tourists and also provide wines for birthday celebrations and bachelorette parties.
Whether you are spending a day on Long Island or vacating with your family and friends, this experience promises to be mind-blowing. They also provide the means of transportation such as limo party buses, town cars, leather coach buses, and SUVs.
While viewing the magnificent wineries, you can also partake in delicious wine tasting, which will tease your senses and keep you buzzed a little.
Address: 320 Front St, Greenport, NY 11944, United States
7. Lavender Farm
This fantastic Farm is in East Marion, a neighboring town, and is family-owned.
You can take beautiful pictures of the purple beauties and other features on the Farm.
However, scheduling your trip to the lavender Farm at specific times is essential because the lavender flowers bloom at different times.
Furthermore, there is a cute shop near the Farm where you can buy some lavender flower seeds if you decide to grow some.
The Lavender Farm is an incredible place to see, and it would be sad if you didn't check this place out while you are in town.
Address: 7540 Main Rd, East Marion, NY 11939, United States
8. Camera Obscura
If you are curious about ancient photography, visit the Camera Obscura. Camera Obscura, situated in Mitchell Park, is an old technology that set the stage for modern cameras.
The attraction offers a round view of the outdoor waterfront in its beauty. The Camera Obscura in Mitchell Park is dark but has a tiny opening for light to enter.
The image outside is captured through a lens and reflected by a mirror which projects it on a table for onlookers to see.
The picture captured is unique but similar to the image captured by the modern-day camera.
Address: 115 Front St, Greenport, NY 11944, United States
9. Mitchell Park Antique Carousel
If you like spending your day outdoors, you should stop by Mitchell Park.
Mitchell Park Antique Carousel, built in 1920 by the Herschell-Spillman Company, prides itself as one of the best in the region.
The Carousels are portable to ensure easy mobility. Some of the carousels are hand-made wooden structures, while others are aluminum.
If you're lucky to grab a brass ring during a ride, your next ride will be free. The Antique Carousel is open every day during special seasons and opens only on weekends during the off-season.
Riding Mitchell Park Antique Carousel is one of the fun things to do in Greenport, NY, for a good time and exciting memories.
Address: 115 Front St, Greenport, NY 11944, United States
10. Nova Constellatio Gallery
Isabella- Haran Leonardi, a modern realist painter, is the owner of Nova Constellatio Gallery.
Her studio is home to an exquisite collection of her paintings, which directly show the beauty, wholeness, and serenity that long island undoubtedly embodies.
It showcases various paintings in different respects, from vineyards and fields to boats, lighthouses, creatures, and mermaids.
Objectively speaking, these paintings truly and effectively reflect Greenport's maritime activities and sea life.
One unique and distinguishing factor about the art gallery is that Isabelle Haran-Leonardi brings all her images to life at the studio.
Most visitors appreciate the personal and original touch the paintings embody, making a visit to the Gallery worthwhile.
Address: 419 Main St, Greenport, NY 11944, United States
11. Greenport Harbor Brewing Company
The Greenport Harbor Brewing Company has for several generations stood as a symbol notable for making 'good beer.'
The Brewing Company was founded in 2009 by two college friends as part of their long-time dream. But it only grew more popular in the preceding years.
It has now grown to have two tasting centers, a restaurant, and a chain of supplies across Connecticut, New York, and New Jersey.
Only those above 21 can taste or purchase the beers, even though children are allowed into the tasting rooms.
Address: 234 Carpenter St, Greenport, NY 11944, United States
12. 67-Steps Beach and Parking
Every beach lover should pay a visit to the 67-Steps beach. You will have a swell time at this destination if you love the smell of the fresh wind.
The steps may seem tiresome, but I promise you, as you take more steps descending the staircase, your eyes will behold one of the most beautiful images ever.
The Beach, located close to the village of Greenport, is known for its breathtakingly beautiful sunsets and large, captivating boulders.
The number of things you can do at this Beach alone or as a couple is almost limitless. You can swim in the clear water or enjoy a picnic with friends and family.
Another interesting fact about the 67- step beach is that you can even pay reverence to it by leaving a pebble by its railing.
Address: 66 Sound Rd, Greenport, NY 11944, United States
13. Kontokosta Winery
If the idea of wine tasting seems pleasant, why don't you head straight to Kontokosta Winery?
This Winery, owned by the Kontokosta family, offers visitors a thrilling experience through its hand-made wine varieties on the Bluff Road Club.
The Winery is ruled with efficient and effective supervision, ensuring the fruits at the vineyards used for producing the wines are of the best quality.
It has, over the years, been a beneficiary of many awards. The Winery is sometimes used as a venue for events. The reason is that the Long Island pitch has a paranormal vibe that attracts people.
Address: 825 North Rd, Greenport, NY 11944, United States
14. Lydia's Antique and Stained Glass
Lydia Abtagell, the owner of Lydia's Antique and Stained Glass, has been selling and buying glass for over 30 decades.
You will make many discoveries about antiques in this location. The shop has glasses, milk bottles, and jars.
Lydia, passionate about glass, is ready to assist you in whatever way. She has repaired, designed, and fixed so many glasses in the past. She is ready to bring your imagination to life if you desire a customized glass.
In Lydia's Antique shop, you can find hand-crafted stained glasses, books, glass bottles, kitchenware, toys, and maritime finding.
Aside from Antiques, if you are looking for furniture like dressers, desks, tables, or chairs, this place is right for you.
The store could be a great place to bring out your creative side to help decorate your house.
In addition, you can find hand-made headdresses made from seashells from the sea. Lydia's shop is so outstanding that she can give you the history behind all the items she has in store.
Address: 215 Main St, Greenport, NY 11944, United States
15. Vines and branches
If you love cooking or are a chef, this destination is a must-visit. Vines and branches provide naturally infused olive oil and balsamic vinegar; thus, they can help enhance your plain cooking recipes.
Vines and branches are fantastic places to buy exotic products that are impossible to find. In the shop, you will find its store filled with glasses of different olive oils. You will also find spices, vinegar, olives, and pesto.
Furthermore, the shop is very intentional about what they sell, so you are likely not to see fake or unhealthy products in the shop. They are very particular about the health of their customers.
If you want to improve your cooking skills, vines and branches are here for you. Their artificial-free products, such as herbs and salts, will be an excellent addition to your meal ingredients.
Address: 8 Front St, Greenport, NY 11944, United States
Check out our checklist of fun things to do in The Hamptons, things to do in Flushing, and things to do in Canandaigua, if you are planning a road trip in New York.
16. Little Creek Oyster Farm and Market
You can't miss out on adding a visit to the Little Creek Oyster Farm and Market to your list of best things to do in Greenport, NY. It will be an excellent experience.
Since Long Island is famous for oysters, it shouldn't be surprising that this destination has an oyster farm and market.
This is the place to be if you're looking for the freshest, tastiest, and best-shucked oysters with some great locally brewed beer.
The oysters are obtained from different farms and locations in the area.
One important thing about this place is that the environment is calming. You can also meet their workers, who are ever ready to assist you if you need their help.
Address: Bootleg Alley, 37 Front St, Greenport, NY 11944, United States
17. Glory Harbor Tours
You can't visit Greenport and not go for a ride on Glory; therefore, make sure to add it to your list of fun things to do in Greenport, NY.
Glory is a duplicate of a boat built for tours in the past; in previous times, Glory gave one hell of an experience. Glory offers the public fun as she takes them on a ride on Greenport Harbor and Peconic Bay waters.
This boat operates on solar power and is tied up in Preston docks on the main street. Since the boat runs on solar power, you can be assured that you won't have to perceive gas smell.
So what's holding you back? Book a tour with Captain David, a professional sailor, and have a memorable experience.
Address: 102 Main St, Greenport, NY 11944, United States
18. Arshamomaque Pond Preserve
Arshamomaque pond is one of the best places to visit in Greenport, NY if you want to feel the warm embrace of nature.
The Arshamomaque pond is a habitat for shellfish, oaks, ferns, wetlands, and vernal ponds.
The surplus flora and fauna reserve owned by the Arshamomaque pond has made the nature conservancy in Greenport acknowledge it as a top-notch reserve.
The resources in this area have a lot of economic uses. Arshamomaque pond is known for using fine clay to make bricks, but it is mainly known for seafood such as clams and scallops.
Address: 920 Chapel Ln, Greenport, NY 11944, United States
19. Tick Tock Mini Golf Course
Located in Drossos Motel, the Tick Tock Miniature Golf Course is a fantastic place to be with your loved ones.
This Mini Golf Course features designs with classic obstacles like loop-the-loop, cannon, etc., providing an excellent opportunity to play.
The Golf Course may lack creativity, as some say, but you will have fun with your children and loved ones; most of the environment shows proper maintenance culture with its well-cut lawns and level terrains.
The Golf Course is also covered with shades, allowing parents to watch their kids play while protecting themselves from the harsh sun.
The course also features an ice cream shop where you and your kids can enjoy a treat.
Address: Rte 25, Greenport, NY 11944, United States
20. Layla Sailing
Liz Gillooly, a female Captain, designed Layla Sailing. She works with her female crew to promote the level of women in the sailing industry.
When sailing with Liz and her female crew through the rivers in Greenport, she will quench all your fears.
Captain Liz and her crew offer a fantastic adventure on the Greenport Marina. They provide comfortable chairs to sit, enjoy the breeze, and enjoy the scenery.
You have nothing to worry about with Captain Liz and her crew because you are in safe hands.
Layla is a high-standard sailboat used for drifting on the ocean; it is large, has a lot of space, and is exceptionally comfortable.
So if you are looking for a sailboat, the Layla sailboat is perfect for you.
Address: 1410 Manhanset Ave, Greenport, NY 11944, United States
21. Greenport Art & Design
Admire the exceptional works in this location if you're wondering what to do in Greenport, NY. Green port Art & Design offers restoration of pictures, fine art reproduction, print production, and customized picture framing.
Their frames are painted using different styles such as vintage, water art, ads poster, oil paintings, and transportation art.
If you don't want to buy anything but want to look around, they will give you a tour of the Gallery.
You can tour the spacious Gallery, admiring the art pieces for as long as you like. You can opt for a self-guided or a guided tour, where you will be entertained with stories about the Gallery.
Suppose you want a unique frame for your artwork or picture; in that case, Greenport Art and design gallery is available to create that perfect frame you want.
Greenport Art and Design gallery serves photographers, gift shops, furniture stores, interior designers, and architects.
Address: 67380 Main Rd, Greenport, NY 11944, United States
22. Blacksmith shop
The Blacksmith shop at Greenport is designed after a building dating back to the 1870s. It is worth visiting because you will learn about blacksmithing from real blacksmiths in this historic shop.
Another benefit of visiting this shop is witnessing the production process and learning more about this craftsmanship's uniqueness.
In addition, Thomas Barry, the owner, uses 20th-century tools rather than modern ones for live displays; he wants his visitors to experience what it felt like to use these old tools back in 1900.
He aims to educate the entire public about the blacksmithing craft and to create awareness about the contribution of the previous blacksmiths in Greenport.
Address: 1st St, Greenport, NY 11944, United States
23. Di Angela Leather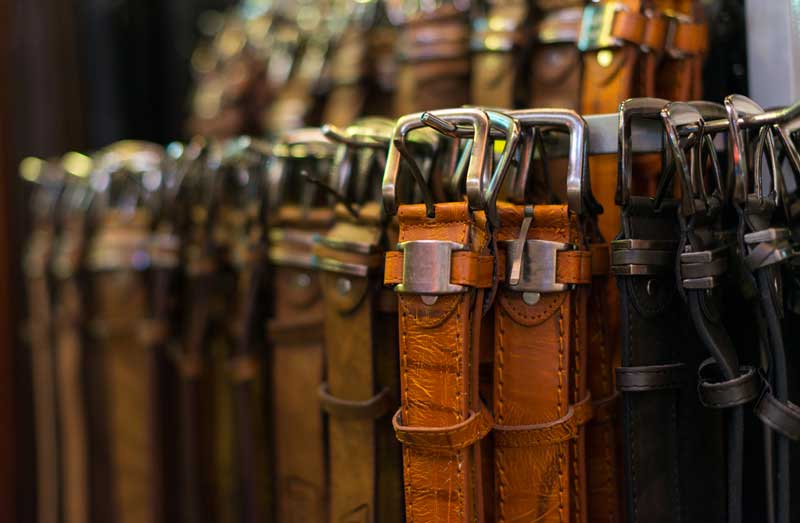 Di Angela leather is a conventional downtown shop in Greenport where you can find many things.
They provide a significant amount of quality products and, of course, offer the best value.
Di Angela is where you want to go for your leather products and accessories for both genders.
They provide belts, hats, leather jackets, briefcases, scarves, perfumes, and sunglasses.
In 1986, it was established to supply leather products from Columbia to sellers in the United States; however, in 1988, it began selling to everyone in Greenport.
Address: 140 Main St, Greenport, NY 11944, United States
Want more of New York? do check out our list of things to do in Tarrytown, things to do in Watkins Glen, and things to do in Cooperstown for a memorable vacation.
Plan Your Trip to Greenport
Greenport is a fantastic vacation spot. Its numerous attractions assure a fun-filled, educational, and adventurous experience.
Whether traveling alone or with friends, Greenport is where you want to be for an exciting getaway. So save this list and pack that traveling bag. Greenport awaits you!!