Orleans town is in Barnstable County, Massachusetts, United States. The town's population was 6,307 after the 2020 census. The best words to describe the features that make Orleans, MA, an exceptional vacation destination would be nostalgic, stunning, and picturesque.
This little town spreads along the beautiful sandy beaches of the Atlantic Ocean, offering a spectacular view of the horizon.
Orleans is renowned for its beaches and, as such, is a perfect location for those who love water-related activities.
The little town boasts more than enough attractions and thrilling activities to ensure your stay is packed with unforgettable adventures.
Let's explore the best and fun things to do in Orleans, MA.
Things to Do in Orleans, MA
1. Nauset Beach
Among the best things to do in Orleans, MA is to visit Nauset Beach to unwind on a sunny day.
Your Orleans escapade would be incomplete without spending time on Nauset beach. It is a famous tourist relaxation destination renowned for its 10 miles of sandy beach.
Nauset Beach is children-friendly. The sand is perfect for making sand castles, and you can enjoy a game of beach volleyball or relax under the shade while listening to the waves and birds chirping.
The Beach offers a fantastic golden hour when you can catch a mesmerizing view of the sunset creating a romantic moment for couples.
A day at Nauset Beach will genuinely delight you regardless of age, so come along with your beach essentials when visiting Orleans, MA.
Nauset Beach is the ideal location for you whether you're seeking an exhilarating water sport or want to unwind in the warm sun.
Address: 239 Beach Rd E · Orleans, MA 02653, USA
2. Pilgrim Lake
You can visit Pilgrim Lake, which is the enormous freshwater pond in Orleans, to fish. It serves as a place for escaping the rowdiness of the busy town.
This enormous Lake occupies an area of 43 acres and features various outdoor recreational activities.
To get a fresh catch from Pilgrim Lake, cast your lines and allow the fish to take a bite at your bait, then reel it in.
Kayaking is also one of the fun activities at Pilgrim Lake while taking in the enchanting scenery of green trees, bushes, and shrubs as they are reflected in the glistening waters.
Asides from fishing and paddling, Pilgrim Lake offers a perfect spot to enjoy a picnic with friends and loved ones. Pilgrim Lake is among the best places to visit in Orleans, MA.
Address: 80 Herring Brook Way, Orleans, MA 02653, USA
3. Tree's Place Gallery
Visit the Tree's Place Gallery if you're seeking another place in Orleans to view more of the local creative scenes.
Another charming Orleans gallery is Tree's Place which exhibits a variety of pieces by well-known and up-and-coming local artists.
The Tree's Place Gallery was established in the 1980s and has served as a haven for artists and art lovers to appreciate the arts.
As you move around the Gallery, you'll notice a diverse selection of modern paintings in the styles of impressionism, realism, and postmodernism.
Tree's Place is the best destination whether you want to be inspired by the art or if you're a collector looking for pieces that speak to you for home decoration.
Address: 60 MA-6A, Orleans, MA 02653, USA
4. Downtown Orleans
To cap off your weekend getaway, you can go shopping until you drop in the heart of Orleans, known as Downtown Orleans.
The town's bustling Main Street is a great place to start your search for one-of-a-kind items to use as souvenirs.
The shopping districts in Downtown Orleans are easily walkable, making it possible to browse the shops without the burdensome chore of long walks that a typical shopping spree entails.
Check out the range of eateries and cafes at your disposal for some relaxing and energizing time after your stroll through the stores.
Visit Downtown Orleans to enjoy a comfortable dining and shopping experience or explore the town's business hub.
Address: Orleans, MA 02653, USA
5. Orleans Historical Society Museum
It is vital to have basic knowledge of the local history of any tourist location.
The Historical Society is the body burdened with the responsibility of maintaining and overseeing the activities of the historical sites and monuments in the town.
A Greek Revival-style building listed on the National Register of Historic Places serves as the Museum's home.
The Museum displays a variety of antiquities, and genealogy records, relating to historical events that helped mold the town into what it is now.
Other items found in the Museum's exhibition areas include relics that showcase the town's local culture and pictures of famous Slovaks who played roles in the town's development.
Visit this Orleans establishment to learn about the town's unique history, culture and heritage from the time of the first settlers to the present.
Address: 3 River Rd, Orleans, MA 02653, USA
6. Nauset Boat Tours
Join the Nauset Boat Tours and take in stunning vistas as you Cruise from Town Cove to Nauset Marsh and then into the Atlantic ocean.
Nauset Boat Tours offers a roughly one and half hour boat cruise that entails three phases, a sunset Cruise, seal watch, and whale watch trips.
Captain Jeff Spiegel, who is in charge, is a licensed sailor with 30 years of experience navigating Cape Cod waters, so be rest assured that you are in good hands.
Feel at ease as you sail with Captain Jeff Spiegel and his second-in-command Wendy, who have many stories to tell. The rules are simple, follow the captain's instructions and put on the life vests on board.
The vessel, "unsinkable Boston Whaler," has room for six passengers along with Wendy and the captain, so it would be best if you plan a trip with family or loved ones.
Go along with clothes for hot and chilly weather because even on a sunny day, it quickly gets windy and cold as you approach the ocean.
Nauset Boat Tours makes a single boat trip per day, and the trips are also affected by High tide, so you must make a reservation for certainty.
Address: 50 Gingerplum Ln. Eastham, MA 02642, USA
7. The Alley Bowling and BBQ
The fun doesn't have to be over if you are caught in poor weather while on your vacation in Orleans!
Nothing compares to the timeless indoor family entertainment at The Alley Bowling and BBQ for nonstop fun, regardless of the weather.
Test your bowling prowess in a 1950s-style candlepin alley where everything is made of wood for a genuinely nostalgic bowling feel.
Try the famous BBQ, sides, and ice-cold drinks to replenish your energy after a bowling game.
A bowling match at The Alley Bowling and BBQ is a unique, unforgettable event that will please people of all ages!
Knocking down candlepins at The Alley Bowling and BBQ with friends and loved ones is worth a spot on your list of fun things to do in Orleans, MA.
Address: 191 MA-6A, Orleans, MA 02653, USA
8. Orleans Waterfront Inn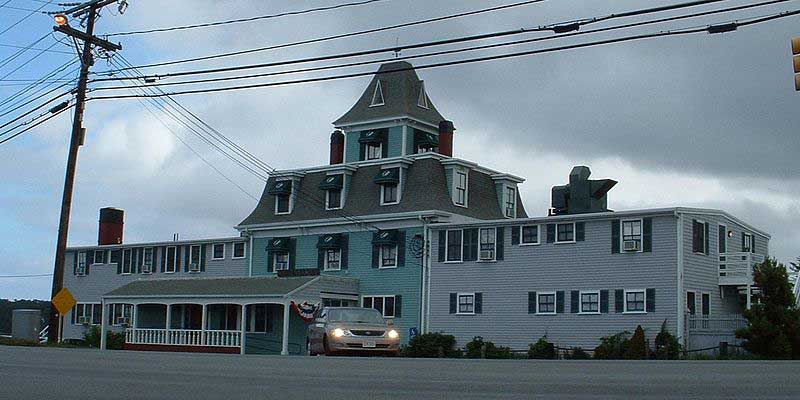 The quaint Orleans Waterfront Inn, situated on Old County Road, is always a good choice if you are seeking convenient accommodation for your weekend escape.
This charming Orleans hotel has a long and illustrious history that dates back to its founding in 1875.
The Orleans Waterfront Inn provides all the comforts you'll need, one of which is its breathtaking waterfront views.
This inviting seaside inn makes for an ideal spot to rest your head following your exciting and adventurous Cape Cod experience.
The hotel's location offers the best of both worlds, situated in a charming environment and close to a wealth of sightseeing options.
Address: 3 Old County Rd, Orleans, MA 02653, USA
Massachusetts has some cool places to explore. Here is a list of fun things to do in Sandwich, and things to do in Great Sturbridge for a fun exploration
9. Cape Escape Adventure Golf
You can never go wrong with playing miniature golf with your significant other on a themed miniature golf course for a romantic yet fun experience.
Swing your golf club at Cape Escape Adventure Golf, an 18-hole course with a maritime theme that entails charming waterfalls, boats, fish, and more.
Among the fun things to do in Orleans, MA is golfing at the quirky yet challenging golf courses that are relatively easy for all ages.
To have fun playing mini-golf, navigate the odd, diverse holes that will lead you past caverns, boats, ponds, and waterfalls.
You have the opportunity to feed the fish after your round of golf by asking for fish feed when you return your clubs.
The Cape Escape Adventure Golf offers families a fantastic opportunity to spend time together while having fun and playing games that appeal to both young and old.
Address: 15 Canal Rd, Orleans, MA 02653, United States
10. Twinning's Pond Conservation Area
Visit the Twinning's Pond Conservation Area for a nature vacation to escape the city's noise and bustle and unwind from your daily worries.
This natural reserve, located in the southern part of Orleans, has good water quality and abundant vegetation supporting the region's thriving species.
Hike through the delights of the forest alongside the pond to take in the beauty of the enchanting water sparkling in the sunlight.
The tranquil atmosphere of this Conservation Area will envelop you as you lose yourself in nature and keep your cares at bay.
Don't miss the chance to explore outside in this natural haven amidst Orleans' suburbs. It is a lovely way to spend time with family.
Address: Lake Drive, MA 02662, United States
11. Addison Art Gallery
Explore the town's art scene by watching the fascinating art exhibits at the Addison Art Gallery.
The Addison Art Gallery features intriguing art exhibits that will give you better insight into the town's art scene.
Check out the creations of both up-and-coming and well-known artists from France, Mexico, and the United States.
Observe the fantastic images created by the fusion of eye-catching colors, strokes, and styles used in the diverse array of artworks on show.
Addison's Art Gallery offers a serene atmosphere where art lovers can look through inspiring art pieces. It is one of the city's many treasures.
In addition to the one-of-a-kind art pieces, you are welcome to watch delightful events such as art shows at the museum.
Exploring the Orleans art scene at Addison's Art Gallery would be a great addition to your list of top things to do in Orleans, MA, especially if you are an art buff.
Address: 43 South Orleans Road Route, 28, Orleans, MA 02653, USA
12. Kent's Point Conservation Area Trails
Are you seeking a tranquil outdoor experience? If yes, go hiking on the trails of Kent's Point Conservation Area.
This Area is a natural retreat where you may take in the vistas of nature amidst the busy town of Orleans.
You may arrive at a remote coastline by hiking through the woodlands on Kent's Point Conservation Area Trails.
This location is ideal if you prefer a leisurely trek without the intimidating job of traversing challenging routes,
Come along with your camping gear.
Address: 203 South Orleans Road, Orleans, MA 02653, USA
13. French Cable Station Museum
Have you ever considered the state of communication before cell phones and social media?
Visit this charming Museum to see how communication functioned before instant texting and long-distance telephone.
Get geeky about the intriguing communication technology the Trans-Atlantic communication system used from the 1860s until its closure in the late 1950s.
Numerous outstanding exhibits in the Museum will pique your curiosity, regardless of if you are a history fan, a tech buff, or just curious.
A custom keepsake created by the actual machinery and obtained from the exhibitions is a Morse code message.
Are you seeking something unique and intriguing to do when you arrive in Orleans? Then, a stop at the French Cable Museum is ideal.
Address: 41 S Orleans Rd, Orleans, MA 02653, USA
14. Skaket Beach
Skaket Beach is a family-friendly bay beach known for its warm, clear, and shallow water. The exposed flats enable you to walk through a mile while exploring tidal pools.
The Beach allows you to come with your dog from the first of April to Labor Day, not to leave out the amazing sunset view in the evening.
There is so much to do at the Beach; the sand is perfect for making sand castles and forts. Additionally, it is ideal for your kids to go skimboarding.
Skaket Beach features bathrooms and snack bars, so going without packing a cooler is okay. Ample parking space is available.
If you are looking for the safest beach to go to with your kids in Orleans, Skaket Beach is the right place.
Address: 192 Skaket Beach Rd, Orleans, MA 02653-300, USA
15. Historic Jonathan Young Windmill
If you enjoy the sights of significant buildings, then touring the
Historic Jonathan Young Windmill
should be among your top things to do in Orleans, MA.
The Windmill, constructed in 1720, was first called Elisha Cook's Windmill. The Windmill's original features, such as the machinery, are still intact, thanks to proper maintenance.
The Windmill is seated before the stunning scenery of vast blue waters in a gorgeously planned park. It makes a perfect spot for taking beautiful photographs.
Aside from having a good background for taking pictures, the environment is perfect for having picnics, and uninterrupted reading, so come along with your favorite book and snacks.
The Jonathan Young Windmill is one of the town's historical treasures offering insight into its heritage.
Address: 41 Old King's Hwy, Orleans, MA 02653, USA
For a fun road trip in Massachusetts, do not miss exploring the top attractions and things to do in Northampton, and things to do in Newburyport.
16. Hog Island Beer Co.
Enjoy the best craft beer possible while unwinding with substantial Hog Island Beer Co. appetizers.
The Hog Island Beer Co. is committed to offering beverages of the highest caliber in Orleans, MA.
This microbrewery has whatever you're searching for: a crisp, clear beer, a sweet, malty drink, or a roasted flavor.
Along with the various beer flavors available, you'll love the relaxed atmosphere of Hog Island Beer Co.
You may drink a refreshing beer close to the lovely surroundings at the Hog Island Beer Co., which is located on Little Pleasant Bay and looks out into the beach.
You will not regret dropping by the Hog Island Beer Co. for some refreshing, crisp beers paired with filling foods to please your palate on your trip.
Address: 28 West Rd, Orleans, MA 02653, USA
17. Blue Claw Boat Tours
Cruise the waters of Orleans with the Blue Claw Boat Tours if you don't know what to do in Orleans, MA, to experience the natural environments of Cape Cod.
The establishment boasts three coast guard-inspected boats and local USCG captains. It is the only six-time gold medal winner among the boat tour companies in the area is proof that you are in safe hands.
The boats are comfortable and never loaded beyond the standard, traveling through the water to see a beautiful island, beachcomb, and a local colony of Gray Seals.
Additionally, if you want a more private trip with loved ones, you can enjoy a memorable cruise just for you and the people you love.
The Blue Claw Boat Tours also offers narrated cruises where you and your friends or kids can listen to real stories of pirates, shipwrecks, treasure hunts, pilgrims, seals, and Great White Sharks.
Joining the cruise is the perfect way to experience the hidden beauties of Cape Cod while making memories that will last a lifetime.
Address: 69 Barley Neck Rd, Orleans, MA 02653, USA
18. Church of Transfiguration
The Church of Transfiguration is nestled in the center of an ecumenical monastic society known as the Community of Jesus.
At Orleans's historic Rock Harbor, the Church of the Transfiguration spawns from the Cape Cod Bay coastal line.
The Church features a modern version of 4th-century architecture with a combination of stone, glass sculpture, bronze, fresco, and handmade Mosaic to tell the tale of salvation.
The pipework from twelve organs constructed by the E.M. Skinner Organ Company in the 20th century was restored and expanded to create the organ at the Church.
You can go on Docent-guided tours of the Church from Mondays to Saturdays (closed Wednesday) from 10 am to 5 pm and Sundays after the Eucharist.
The Church has a gift shop, Priory Books & Gifts, stocked with a complete collection of Bibles, books, handmade gift items, candles, CDs, jewelry, and quilts.
Address: 9 Bay View Dr, Orleans, MA 02653-2206, USA
19. Main Street Wine & Gourmet
Main Street Wine & Gourmet is a unique boutique wine store with specialty spirits, mixers, craft beer, and accessories for the cocktail scene apart from delicious wine.
The Sommelier owner of Main Street Wine & Gourmet handpicked wines of top-notch quality with low exposure, the best selection of Bourbon, and the most extensive collection of local organic spirits.
The boutique wine store offers wine tasting daily, and its staff is amicable and helpful. In addition, they host private events featuring music, art, education, and poetry.
The Gourmet is one of a kind, featuring European and American Cheese, artistic chocolates, charcuterie, smoked salmon, froie gras, caviar, and more.
You'll find charming glassware, beautiful linens, picnic accessories, melamine, tabletop delights, and hostess gifts inside the building.
Address: 42 Main St #2441, Orleans, MA 02653, USA
20. Orleans Community Playground
One of the best places to visit in Orleans, MA, for kids' entertainment is the Orleans Community Playground.
The well-known Orleans Community Playground is a must-see when traveling with kids. It is the go-to location if you want your little ones to enjoy the best playtime.
The Designers of the Playground achieved its current state with the help of a survey of what Elementary school kids would love to have in their play area.
However, the designers installed only the safest play equipment. Entries like water slides and Bungy jumping weren't approved, but even so, the playground will satisfy the imagination of your little ones.
Address: 46 Eldridge Park Way, Orleans, MA 02653-332, USA
21. Academy of Performing Art (APA)
The famous arts institution known as the Academy of Performing Arts has been operating for 40 years since its establishment.
You can find the APA in the same spot that was formerly the town hall, where it currently offers a fantastic theater experience. It is a must-see, as it attracts over 21,000 visitors annually.
Some of the many shows produced by the institution include comedies, dramas, musicals, and original works, as well as benefit performances, faculty performances, and music series.
Visiting the APA offers a high possibility of meeting some famous music directors, set designers, costume designers, and theater directors who come to work with local artists.
The Academy of Performing Art is where imaginations are made visual in correspondence with their famous saying, "limited only by our limitless imagination."
Address: 120 Main St, Orleans, MA 02653, United States
22. Charles Moore Arena
Are you wondering what to do in Orleans, MA? Go ice skating with family at Charles Moore Arena.
Be sure to visit the Charles Moore Arena's year-round ice skating rink for a fun experience with family or friends.
The skating rink is the go-to place if you seek a fun way to pass the time or bond with family or friends.
In addition to ice skating, the Charles Moore Arena hosts public functions like ice hockey games and ice skating competitions.
Although it's not a given that you will not fall a few times, especially if it is your first trial, there are no judges, so there is always room to try again after laughing it off.
Address: 23 O'Connor Rd, Orleans, MA 02653, USA
23. Dragonfly Sportfishing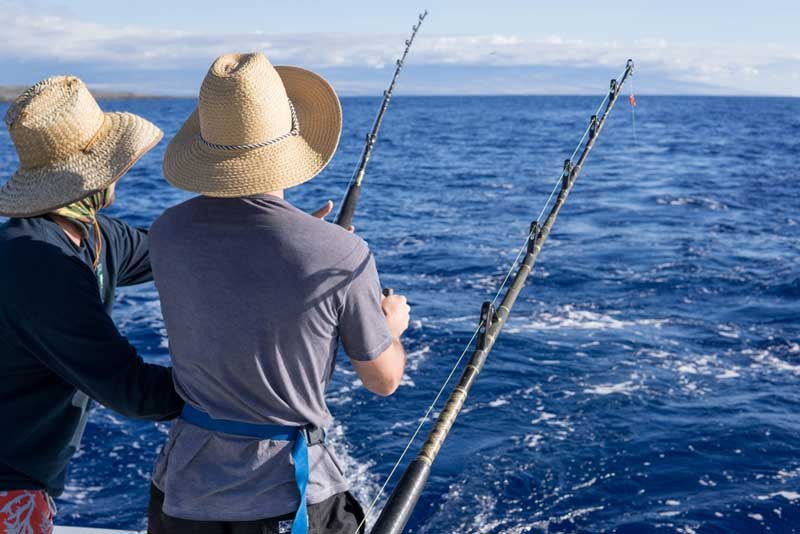 Dragonfly Sportfishing is a Charter fishing business that offers a chance to explore Cape Cod and a once-in-a-lifetime deep-sea fishing experience.
Whether a pro angler or a beginner, you will have the best fishing trip with the help of the captain, who has 45 years of fishing experience in the area.
Some of the fish targeted on the fishing trips include trophy Striped Bass or Bluefin Tuna, Bluefish, and Black Sea Bass. Additionally, Dragonfly Sportfishing offers Great White Shark Tours.
The vessel known as dragonfly is a 26-foot Cape Cod fishing beast equipped with the best of USCG boat safety devices and navigators. She is fast and gets you to the fishing spot in no time.
The company's state-of-the-art reels, rods, and tackles maximize your chances of making a good catch.
Address: 44 River Road, Orleans, MA, USA
Are you planning a trip to Massachusetts and wondering what to do here? check out our guide on things to do in Lenox, things to do in Falmouth, and fun things to do in Chatham for a memorable vacation.
Plan Your Trip to Orleans
Orleans is brimming with many enjoyable and relaxing things to do, making it an ideal vacation destination.
Furthermore, the town will sweep you off your feet if you love water adventures; its boat trips, beaches, and conservation areas provide the perfect setting to make long-lasting family memories.
Have fun