In search of the best and fun things to do in Old Saybrook, CT?
Old Saybrook is a Middlesex County town in Connecticut state, United States. The town's population in 2020 was 10,481. It is the oldest town on the Shoreline and the state's oldest English town name.
Old Saybrook, founded in 1635, is situated at a meeting point between the Long Island Sound and the Connecticut River. It features many cultural and historical attractions.
Old Saybrook has a thriving business atmosphere, many shops, classic restaurants, and beautiful natural endowments. Visitors can walk beside the beautiful coastlines, have a wonderful dinner experience on patios overlooking the Long Island Sound, stay on sandy strands, and learn about history in old buildings.
The Main Street of Old Saybrook is filled with various shops and restaurants. The town prides itself in showcasing its art and craft, sidewalk sales, outdoor concerts, theatrical works, carol singing, and firewall display.
You can get involved in recreational activities, shopping sprees, celebrations, dining options, shows, cultural activities, and events. There is something for everyone in this town.
Let's explore the top things to do in Old Saybrook, CT.
Things to Do in Old Saybrook
1. Lynde Point Lighthouse
New England is well known for its beautiful lighthouses; you can find one in Old Saybrook. The Lynde Point Lighthouse was constructed in 1803. It has directed and controlled ships traveling through Long Island from the entrance of the Connecticut River for many years.
The initial building of the Lighthouse had an elevation of 35 feet above the mouth of the harbor. In 1838 it was restored to an octagonal brownstone tower, which still exists, with an elevation of 65 feet.
The initial lamps in 1852 were changed to 4th order Fresnel lens, and in 1890 were altered to 5th order Fresnel Lens. In 1978, The Lighthouse was completely automated.
An ideal way to view this Lighthouse is via a boat, as you can see the sunset on the Lighthouse as it sits across the water. This attraction is one of the best places to visit in Old Saybrook, CT.
Address: 102B Sequassen Ave, Old Saybrook, CT 06475-3116, United States
2. Harvey's Beach
A trip to the shores of Connecticut is incomplete without a visit to the beach. Harvey's Beach has received many accolades for being amongst the best to find on the coastline.
The Beach is an ideal place to go swimming in the shallow rivers, and you can go beachcombing on the sand at low tide, go boating, and watch the sunsets.
There is a massive difference in the River size at low and high tides; when there are no waters, you can have a lengthy stroll beside the offshore sandbars and bring chairs on the dry sand.
For better convenience and relaxation, the Beach has a large pavilion having picnic tables and a shelter, food trucks where you can make purchases of desserts, and a free library. Exploring Harvey's Beach is one of the fun things to do in Old Saybrook, CT.
Address: Old Saybrook, CT 06475, United States
3. Monkey Farm Café
The Monkey Farm Café is housed by Old Saybrook's famous 1800 Old Stage Inn. It is a local hotspot so cherished by the residents of this area and visitors.
The Monkey Farm Café features a laid-back barroom atmosphere with vintage exposed beams and dart boards covering the wall.
Visitors can view live matches on TV, have a relaxing time on the wraparound porch, eat a weekend meal or play pool with friends and colleagues.
During the 1960s, piled-up roast beef sandwiches were famous here, although it is dedicated to providing guests with alcoholic beverages.
The Inn features different kinds of food, such as burgers, sandwiches, pizza, and seafood like scampi, swordfish, shrimp, and salmon.
Address: 571 Boston Post Rd, Old Saybrook, CT 06475, United States
4. Fenwick Golf Club
The Fenwick Golf Club is perched on the Southeastern edge of Old Saybrook and is available to the general public for visits throughout the year.
The Golf Club is the oldest to find in Connecticut and the second oldest in the state. It completed its first three holes in 1894 and its nine-hole course in 1896.
The apex level of the 6th green is the oldest to be found in the state of Connecticut, where you can see its original location.
The golf course is perched on a peninsula at the entrance of the Connecticut River, and from each hole to see here offers scintillating views of the River, the South Cove, and The Long Island Sound.
The main aim of this Golf Club is to allow golfers of all skill levels to play on its beautiful yet still challenging golf course. It features challenging landscapes, hole designs, green speeds, and various elements contributing to the system's difficulty.
Address: 580 Maple Ave, Old Saybrook, CT 06475, United States
5. Fort Saybrook Monument Park
One of the top things to do in Old Saybrook, CT, is to check out the Fort Saybrook Monument Park. It occupies an area of 18 acres close to Connecticut's River entrance and houses various historical pieces that center around the history of this Fort from the late 1500s to its transformation and development.
An English engineer named Lion Gardiner built the fort to protect the area of Old Saybrook from the struggle between the English settlers and the Pequot tribe.
You can find a 1930 statue built in memory of the Lion Gardiner. The main fort was constructed in 1635 to commemorate Lord Brooke, Lord Say, Lord Brooked, and Lord Sele.
The Park is filled with many monuments that tell about the history of the Fort, its settlement, and the nearby river. Trek on the on-site boardwalks to view the shore's wildlife, birds, and marshlands.
Address: Old Saybrook, CT 06475, United States
6. Saybrook Point Resort and Marina
The Saybrook Point Resort and Marina are perched amongst the Long Island Sound and the Connecticut River and have a beautiful and tranquil waterfront setting.
If you are searching for a place to enjoy great luxury, at least for a night or two, this resort is ideal for you to visit. It features 82 convenient rooms, exceptional views, a luxurious spa, and spacious historic guesthouses.
Saybrook Point Resort Lighthouse Suite is the most romantic place to visit with your partner due to its exciting views and state-of-the-art amenities. The Resort also provides guests with top-class yacht services. It features a complete marina support store and can house about 13 to 140 fleets of boats.
Visitors can also enjoy a unique dining experience at the Fresh Salt; this top-tier restaurant offers outstanding views of the Connecticut River and provides guests with freshly cooked American Seafood.
Address: 2 Bridge St, Old Saybrook, CT 06475, United States
7. Essex Steam Train and Riverboat
The Essex Steam Train expedition starts from the iconic 1992 Essex Station for a round trip in the central area of Connecticut River Valley and ends at Old Saybrook.
The locomotive Train gives visitors a ride through the beautiful sceneries of Deep Diver and Chester in New England, coupled with fascinating views of the tidal wetlands of Chester Creek and Pratt Cove and Selden Neck State Park.
The Train offers eco-expeditions that provide visitors access to numerous preserves and coves. It is the abode for swans, cormorants, ducks, egrets, blue herons, red-winged blackbirds, and greenland geese.
In February and March, visitors might enjoy views of the phenomenal bald eagle traveling south from Canada and Maine and then to the Connecticut River Valley.
At Deep River Valley, visitors can take the Becky Thatcher riverboat to immerse themselves in the valley's natural beauty and see lovely markers before joining the returning train.
Address: 1 Railroad Ave, Essex, CT 06426, United States
8. Main Street
One of the best things to do in Old Saybrook, CT, is to check out Main Street. This place takes you back in time with its restaurants and many establishments, which have contributed to the success of several Hollywood films.
The Main Street area is broad and easily accessible. It acts as the central retail area of the town where you can shop, eat delicious meals, drink a cup of coffee, or enjoy a cruise.
The street houses the Maximus Antiques, where you can see a showroom blooming with old-fashioned items, dishes, vintage chairs, jewelry, and lots more.
Check out the cottage Flair with its old-fashioned decor, or explore the vintage works at Pieces Home Decor. You can go shopping at Pearls and Palis or browse their recent designs, accessories, and styles at Saybrook Home.
Visit Penny Lane Pub or Sip Wine Bar if you want to eat good food or Sip delicious wine.
Address: Old Saybrook, CT, United States
Also, check out the best of attractions and activities in Essex, and Hartford for a fun vacation in Connecticut.
9. Penny Lane Pub
Penny Lane Pub is an English-style hangout spot and restaurant housed in a two-story building in Old Saybrook, CT.
The Pub is well-illuminated and large. The entire environment is friendly, including the outdoor and indoor spaces, perfect for hosting your friends and family.
Asides from the various types of quality and improved restaurant foods, the Pub features everyday specialties, dinners at affordable prices, and a wonderful collection of exceptional wines and local craft beers. You can also try out their shepherd's pie steaks, fish and chips, and half-pound Angus burgers.
You can visit the Penny Land Hub for dinner and try out their Cabernet-braised short rib topped with vegetable ragout, mashed potatoes, and green beans. An ideal time to visit the hub is on Saturday and Sunday, as live entertainment is available.
Address: 150 Main St, Old Saybrook, CT 06475, United States
10. Katharine Hepburn Cultural Arts Center
In 1912, Actress Katherine Hepburn relocated to Old Saybrook's Borough of Fenwick Inn. She was always coming to visit her family's house all through her life, and in 1987, she retired.
In 2008, Katharine Hepburn Cultural Arts Center was made available for everyone to celebrate her life. It is a Colonial Revival Building having a Doric entrance situated in the 1911 previous historic town hall on Main Street.
The theatre is fondly called The Kate by locals, and the Center is a voluntary arts organization that is dedicated to celebrating the unique lifestyle of Katherine Hepburn.
You will find a small museum with pictures from her career and life, including her portrait, her Emmy awards, and modern movie posters.
The Center has a capacity of 250 persons. Katharine Hepburn Cultural Arts Center offers numerous fun things to do in Old Saybrook, CT. It provides visitors with various art performances, including comedy, music, children's shows, film, and dance.
You might be lucky to see famous singers and mini Town bands who visit this destination to showcase their art.
Address: 300 Main St, Old Saybrook, CT 06475, United States
11. General William Hart House
The
General William Hart House
is part of the firstly built homes in Old Saybrook. The home was constructed in 1767 for William Hart, a politician, and colonial military leader.
A unique feature of the building is that it has many interesting details that can be seen in Virginia Williamsburg and Dutch Pennsylvania homes.
The House is a typical example of Georgian home architecture. It is a 2.5 wood structure having five bays, two chimneys, an exterior clapboard, a general entrance framed by Doric columns, and a gabled roofed portico.
You will also enjoy the memorabilia present here, such as the Saybrook/Guildford chest, a sealskin-coated Cromwellian Chair, and a complex outfit that belongs to Governor John Winthrop Jr.
Address: 350 Main St, Old Saybrook, CT 06475, United States
12. Reel Cast Charters
To your list of what to do in Old Saybrook, CT, add a fishing adventure around the Northeastern inshore with Reel Cast Charters.
The Red Charters plow the Connecticut Rivers of Long Island Sound and offer excellent fishing service.
The fishing guide has had a remarkable journey with numerous guests, especially when fishing for big-sized striped bass with slight tackle. The fishing guide does not engage in modern oversized reels or trolling.
Alternatively, they fish with live baits, artificial lures for big-sized fish, and topwater. They start offering tours for fishing in March on the Connecticut waters and Housatonic for striped bass and holdover. During summer, they go for big striped bass on the shores of Eastern Connecticut.
During the fall season, they specialize in fishing for striped bass and bluefish using fly rods and light spinning, albacore, and bonito. They also offer fishing trips for blackfish.
Address: Old, Saybrook, CT, United States
13. 30 Mile Brewing Company
The 30 Mile Brewing Company was founded in 2015. It is a family-oriented mini brewery nestled in Old Saybrook. CT. All their beers are produced on-site using the finest and top-quality ingredients using the five-barrel system to make top-notch local beers.
The mini brewhouse provides visitors with different kinds of beers ranging from double IPAs to stouts, sours to seasonal, and others that will surely pique your interest.
They have a state-of-the-art tap room linked to the brewery, made of rotating beers on tap—pints, growlers in two different sizes, flights, and pints.
There are only a few tables to see outside when it's summertime. They also offer snacks from The Drunk Alpaca. In addition, you can purchase sweet treats from their Drunken Baker.
Address. 39 Ragged Rock Rd, Old Saybrook, CT 06475, United States
14. The Preserve
Old Saybrook occupies 963 acres of coastal forest in this town and other towns such as Essex and Westbrook.
This beautiful land area was a remnant of the non-conserved coastal forest amidst New York and Boston before its ownership in 2015 for conservation. Exploring this habitat is one of the best things to do in Old Saybrook, CT, especially for nature enthusiasts.
Over the years, the Preserve has been endearing to the people of this region, well protected by various kinds of ecosystems that are inside this area.
The Preserve comprises vernal pools, sheltered woods, mature coastal forest, tributaries of the Mud Rivers, Trout Brook, swamp habitats, freshwater seeps, and Oyster River.
This expansive area has various types of plants and animals; it has more than 30 species of mammals, 25 species of amphibians, and 57 species of birds. You can also find Reptile breeds, including turtles, northern dusky salamanders, and box turtles.
Address: 241 Ingham Hill Rd, Old Saybrook, CT 06475, United States
15. Liv's Oyster Bar and Restaurant
One of the best places to visit in Old Saybrook, CT, if you want to eat delicious fare is Liv's Oyster Bar and Restaurant.
The Restaurant was established in 2006 and quickly became a top-tier destination in Old Saybrook because of its delectable dishes.
The restaurant is owned by John Brescia, who made judicious use of his experience in the restaurant industry and began his business. His restaurant is open to everyone who wants a one-of-a-kind dining experience.
As the chief chef, he prepares excellent dishes using local ingredients and delicious fresh seafood from this region. The food menu changes with the season to provide visitors with a beautiful treat on the shores of Connecticut.
On entering the restaurant, you will be welcomed by a mural of the coast and views of the brick dining room furnished with beautiful chandeliers, tablecloths, and original mirrors.
Address: 166 Main St, Old Saybrook, CT 06475, United States
Also check out our list of things to do in Greenwich , and things to do in Stamford, for a fun vacation in Connecticut.
16. Tova's Vintage Shop
There is no doubt that Old Saybrook is filled with many beautiful antique shops, and one ideal place to visit is Tova's Vintage Shop.
Tova's Vintage Shop comprises items and collectibles, including top-notch designers, estate jewelry, costumes, handbags, sweaters, antique dresses, and accessories.
Tove Vigen, who owns the Vintage Shop, is a graduate of the Fashion Institute of New York [FIT] and has a Bachelor's in Art in fashion design. Jean Vigen is a Co-owner and a professional in antique and vintage costume jewelry.
Tova's Vintage Shop has been in business for 23 years. Check out this significant vintage store in Connecticut, named "Best Retro Duds" by Yankee Magazine and "Best Vintage Shop" by the New England Travel and Life (Boston Magazine) and Connecticut Magazine.
Address: 1330 Boston Post Rd, Old Saybrook, CT 06475, United States
17. Connecticut River Museum
The Connecticut River Museum was previously used as a steamboat warehouse that has a history stretching back to 1878, perched on Steamboat Dock in beautiful Essex Village.
You can explore the three permanent exhibits in the Museum. In 2019, a local art enthusiast, Steve Cryan, carried out an exhibition with new changing themes each year.
Connecticut River Museum is also a docking area for the Onrust, also known as "Dutch of Restless, "an ideal lookalike ship navigated by Adriano Block (1567-1627), who was a Dutch trader. The Museum is available for expeditions at the dock.
Address: 67 Main St, Essex, CT 06426, United States
18. Florence Griswold Museum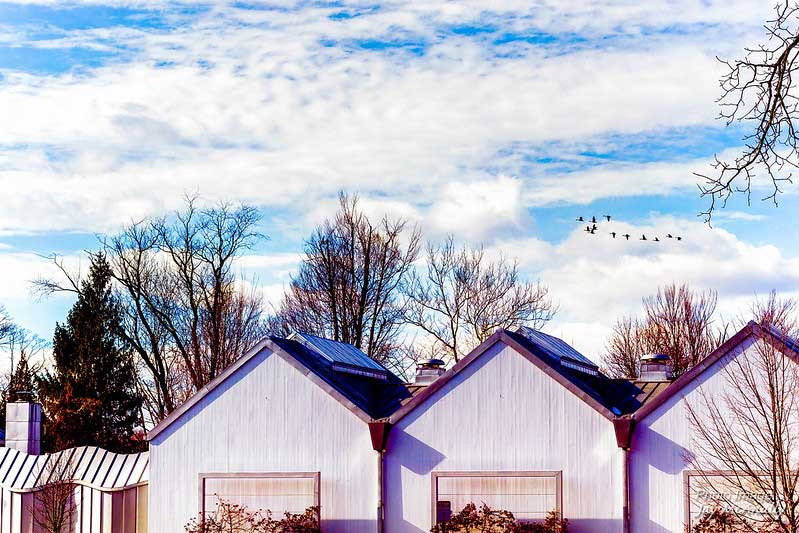 Florence Griswold Museum, perched in the town of Old Lyme, is just 9 minutes away from Old Saybrook.
The yellow Georgian-style Museum was designed in 1917 by Samuel Bercher and is a property of Florence Griswold. Florence Griswold operated a boarding house where many American Impressionists lived and honed their craft.
Henry Ward Ranger once lived here practicing his craft. He later brought in his friends, which later led to the Old Lyme Art Colony, a gathering of creative talents.
About 130 artists lived in this home between 1899 and the 1930s, of which some got invitations to paint panels on walls and doors. Currently, the house has about 41 painted panels on the walls.
The Museum comprises the Krieble Gallery and a significant house. In addition, there is a movie showcased here that tells the history of this place.
Address: 96 Lyme St, Old Lyme, CT 06371, United States
19. Sea Sprite Sport Fishing
Sea Sprite Sport Fishing is situated at the entrance of Connecticut Rivers. People from different walks of life who visit Old Saybrook always stop by to enjoy the incredible fishing service this place offers, ranging from fishing for Striped Bass. Jumbo Sea Bass, Black Fish, Bluefish, and Fluke.
Make sure not to miss out on fishing on the Eastern Long Island Sound waters and Old Saybrook with the Sea Sprite Sport Fishing Captain Pete Wheeler. It promises a one-of-a-kind experience in fishing with experts.
Sea Sprite Sport Fishing has been in the business of charter fishing experience for more than 46 years on the river of Plum Gut, Long Island Sound, and neighboring islands.
Address: 198 College St, Old Saybrook, CT 06475, United States
20. Aspen Restaurant
Aspen Restaurant features an innovative space having a top-class style, a cozy fireplace, a beautiful mahogany bar, a spacious granite top, and a convenient and relaxed ambiance.
The entire place is well illuminated, thanks to their gorgeous alabaster sconces and wrought iron details. They provide visitors with modern American dishes cooked with the finest ingredients.
For the main course, you can try their tasty rabbit cassoulet with confit rabbit leg, pork belly, cassoulet beans, and chicken sausage. They have a wide selection of wine lists suitable for your budget.
Address: Main St, Old Saybrook, CT 06475, United States
21. Essex Saybrook Antiques Village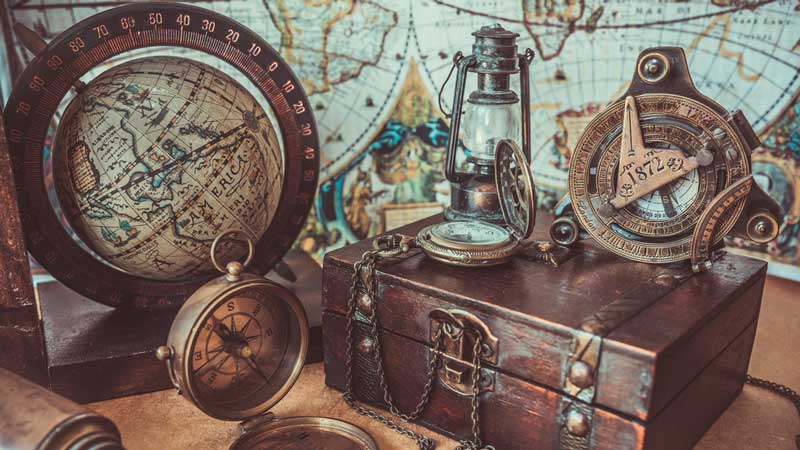 If you are searching for what to do in Old Saybrook, CT, purchase classic antique items in Essex Saybrook Antiques Village. The antique shop is nestled on Middlesex Turnpike. It has over 50 merchandise dealers, military and model boats, collectibles, ceramics, art, and textiles.
They have a wide selection of antique items ranging from furniture, jewelry, lighting, vintage home appliances, antique sports equipment, furniture, signs, and children's toys.
The Essex Saybrook Antiques Village is housed in a beautiful one-story building. It is available throughout the week from April to December.
Address: 954 Middlesex Turnpike, Old Saybrook, CT 06475, United States
22. Rocky Neck State Park
Rocky Neck State Park is nestled in the town of East Lyme and is located about 15 minutes from Old Saybrook. This destination attracts myriads of people yearly and is one of the most visited parks in Connecticut.
The Park is famous for its gorgeous, soft, sloping, and sandy beach where people can relax during summer, build a sandcastle, splash in the water, or picnic.
The Rocky Neck State Park is also ideal for camping activities. You can search for blue crabs at the Baker's Café, fish for mackerel and flounder, and even striped bass at Bride Brook. You can look out for ospreys, herons, waterfowl, and cranes.
Visitors will have a good time at their 110-meter old-style pavilion constructed during the 1930s during the Great Depression. You can enjoy hiking here as well.
Address: 228 W Main St, Niantic, CT 06357, United States
23. Lady Katharine Cruises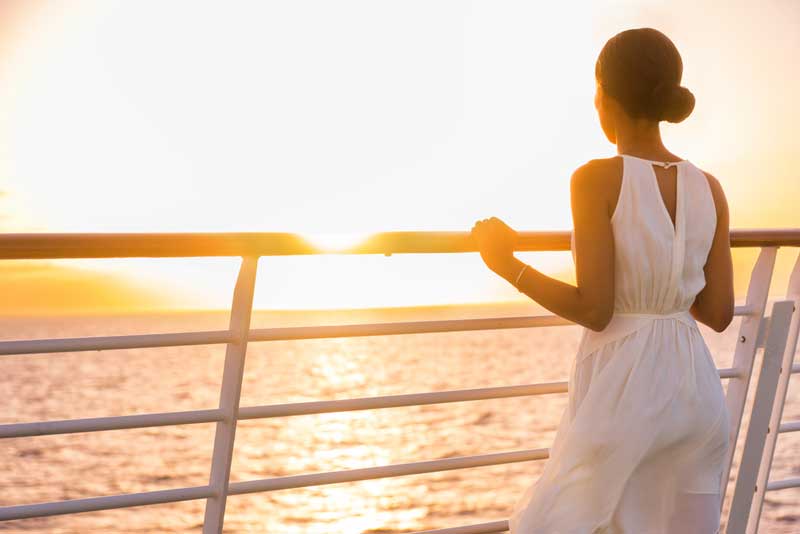 If you are searching for a fishing guide to help you navigate the waters of Connecticut, check out the Lady Katherine Cruises.
Lady Kate has a successful background in fishing. She started sailing in New York Harbor, where she was a powerful cruiser, offering tourists from different walks of life dynamic views of New York City for about 20 years.
Lady Katherine Cruises is chiefly devoted to offering the best sailing services around the Connecticut river and exploring the many significant markers, birdlife, and scenic locations besides the river banks.
Address: 1 Railroad Ave, Essex, CT 06426, United States
Meet the top attractions in Connecticut, here is a guide on the top things to do in Norwalk, things to do in Milford, and the best things to do in Danbury.
Plan Your Trip to Old Saybrook
Like other historic towns along the coastline of Connecticut, Old Saybrook is home to sandy beaches, a vibrant culture, culinary adventures, natural endowments, historical Antiques, and lots more.
It has many fascinating things that will interest the mind of any traveler. Do visit!