Huntersville is a beautiful town with a population of 61,376 from the 2020 census. It is located in the suburbs of Mecklenburg County, North Carolina, United States.
Despite its large population, Huntersville has still been able to maintain its tranquil state, making it an ideal place for a gateway from the busy calls of urban life.
The town was officially recognized in 1873 after being renamed Huntersville from its previous identity Craighead. This was done in honor of Robert Boston Hunter, who was a landowner, cotton farmer, and one of the founding fathers.
The staggering fertility of its lands and functional rail lines prompted its rapid development, eventually creating beautiful attractions.
Huntersville is full of charming recreational parks and outdoor attractions like; The Carolina Raptor Center and Latta Plantation Nature Center and Preserve, which are great places for those who are into bird watching and nature-related activities.
There are also other attractions and festivals which you will surely enjoy exploring and attending.
Let's explore the best and fun things to do in Huntersville, NC.
Things to Do in Huntersville, NC
1. Bradford Park
Bradford Park covers 213 acres of land as the latest and largest park in Huntersville.
It was established with the joint effort of Mecklenburg County and Huntersville because of the increasing recreational needs in its areas.
It features four softball fields, a baseball field, and three soccer fields, including picnic spots, playgrounds, walking trails, and restroom facilities.
The fields show a completely skinned surface area perfect for use in baseball and softball games.
The Park has an adjustable base route with an inside arc for people of all age grades. Sheltered dugouts and picnic spots also provide shade for players and spectators.
This Park is perfect for hosting large community and sporting events with organized seating areas for its visitors and players, no matter the age grade.
Are you looking for what to do in Huntersville, NC? Why not take a trip to Bradford Park? You could even catch a softball or baseball tournament while there.
Address: 17005 Davidson-Concord Rd, Huntersville, NC 28078, United States
2. Mountain Island Lake
If you're thinking of a spot for a family vacation or a romantic place where you can bond with your partner or maybe have a quiet weekend, look no further.
Just Outside of Charlotte sits Mountain Island Lake, one of the biggest artificially made lakes in North Carolina, showing about 520 miles worth of shoreline.
The Lake functions as a source center for the provision of electricity and water, which is enjoyed by people living in Charlotte and its surrounding areas.
Like a phoenix arising from ashes, so does the mountain rise up, giving the entire scenery a majestic effect.
You can spend an afternoon with friends and loved ones water skiing, or you can rent a canoe or kayak and cruise the serene waters of the Lake.
The serene and charming atmosphere of the Lake makes it stands out, which is why you're advised to explore this magic spot.
Address: 6345 Sample Rd, Huntersville, NC 28078, United States.
3. Cowans Ford Wildlife Refuge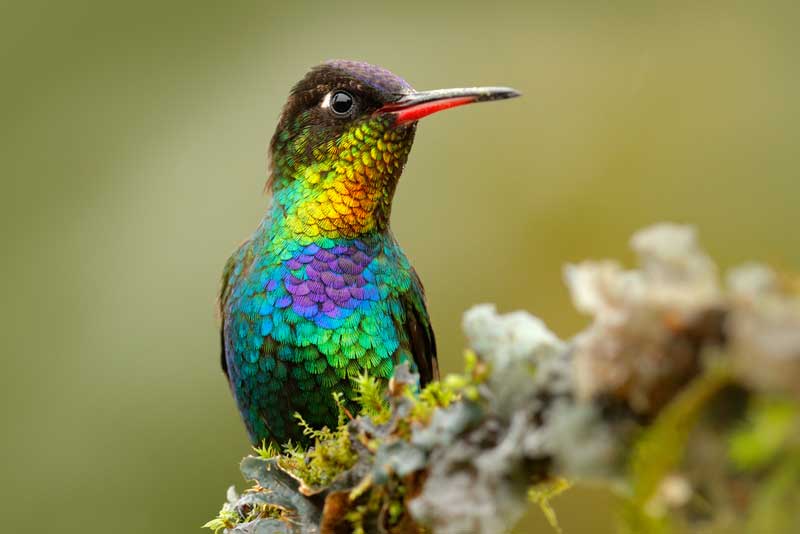 This 668-foot acre refuge is home to various avian life with recognition as a designated North Carolina Important Bird Area.
Surrounded by the Catawba River with a sheltered viewing spot, bird lovers can stop to observe over 206 species of birds as they mate, hunt, and forage for food.
Certain areas of the refuge are restricted for visitors because of wildlife in its vicinity. However, you can picnic just at the trail's end.
It is open for all seasons. You can drop by with binoculars and a good camera to watch and capture the different activities the birds engage in and bask in its pristine scenery.
Indecisive about how to spend a free day in Huntersville, NC? Why not visit Cowan Ford's Wildlife Refuge and give nature a chance to teach you something?
Address: 2329 Neck Rd, Huntersville, NC 28078, United States
4. Discovery Place Kids-Huntersville
Discovery Place Kids is a children's museum found in the very heart of downtown Huntersville, NC. It offers a robust adventure and learning opportunity for toddlers to 7-year-old children.
It combines creative learning with fun activities that spark valuable imagination in your children as it broadens their understanding of the laws that govern the arts, sciences, and engineering fields.
Children can try their hands at different roles. They could decide to build something, cook, grow a garden, or engage in manual labor. They could also try being a firefighter or an explorer.
The Discovery Place Kids also allows youngsters to interact with kids their age and build relevant social skills.
Discovery Place Kids is a worthwhile place to be, featuring Puppet plays and entertaining yet educational live shows, exciting exhibits, and themed spaces.
Treat your darlings to a world of fun and laughter at Discovery Place Kids in Huntersville, NC.
Address: 105 Gilead Rd, Huntersville, NC 28078, United States.
5. Frankie's Fun Park
Family-centered and fun-oriented Frankie's is the ideal location for creating memorable moments with your family.
It combines a host of exciting activities, from miniature golf to arcades, Go-karts, amusement rides, bumper boats, and laser tags. It is simply a kid's heaven.
The arcade games allow kids to bond with adults, while laser tag games can help promote team spirit among siblings making it the family-perfect spot.
Whether indoors or outdoors, there's always something interesting to do here. So give your family a treat this season. Don't let them miss out on exploring Frankie's Fun Park.
Address: 10621 Bryton Corporate Center Dr.Huntersville, NC 28078
6. Murto Made Distillery
Armed with a desire to connect people, this Distillery offers a comprehensive tour where you can discover how the Beams Family has been producing bourbon whiskey for more than 200 years.
You can enjoy a tasting session while exploring its rich history or enjoy a mixing experience by joining the team to create your bourbon drink.
Since the distillery has a kitchen table restaurant, you can enjoy well-curated culinary expressions while sampling different whiskey mixtures.
With the chance to move from distiller to innovator, Murto's offers you an all-rounded experience to be rivaled.
Take a chance on Murto Made Distillery today and give your taste buds the treat they deserve.
Address: 11941 Ramah Church Rd, Huntersville, NC 28078, United States
7. Carolina Raptor Center
If you're looking for a great way to escape the noise of the world and connect with amazing animals, then this center is right for you.
Home to over 35 species of birds, The Carolina Raptor Center came into existence after Dr. Dick Brown treated an injured Broad-winged Hawk to get it to fly.
To provide a haven for Raptors, the center has medical clinics that treat 900 to 1,000 birds a year and provides visitors with the learning opportunity to know what to do when faced with an injured Raptor.
Visitors can get close to these majestic birds, such as falcons, hawks, vultures, owls, eagles, and more.
You can decide to take a stroll along its short trail, watch raptors in their separate aviaries, or observe as they take off in flight.
Think no further about what to do when in Huntersville, NC. The adventure and beauty the Carolina Raptor Center offers might be what you need.
Address: 6000 Sample Road, Huntersville, NC 28078, United States.
8. Historic Rural Hill
Found on 265 acres of land with a Scottish heritage spanning 250 years, this historic site packs quite a punch as it gives you the best of both worlds, a blend of nature with the artificial workings of man.
Certain historical events, such as the Loch Norman Highland Games and the Rural Highland Scottish Festival, take you back to a time in the 1700s when Scottish settlers made their home in Huntersville.
The Rural Hill has a touch of history, beautiful spaces for events, a live-in farm, excellent Natural trails, and eye-catching hills and forests just pleading to be explored.
Book a tour today and take a step into the world of tranquillity and peace this spot offers while basking in its unrelenting glory.
Let your feet carry you where they may, and let your heart roam the hills of this historic spot.
Address 4431 Neck Rd, Huntersville, NC 28078, United States
Also, check out the best of attractions and activities in Kure Beach, and Goldsboro for a fun vacation in North Carolina.
9. Primal Brewery
Featuring comfortable picnic spaces and beautiful indoor decor, Primal Brewery has to be on your schedule for things to do in Huntersville.
The Brewery, launched in December 2014, allows its patrons to observe how beers are prepared.
Visitors can tour its facility while observing the brewing and malting process. You can even see how the famous "ale" is formulated.
With beautiful music from the live band, it's a lovely date spot to meet someone new or enjoy a fun evening with friends. You can even bring your dog to the outdoor tables.
Please give yourself a treat at Primal brewery because it is undoubtedly worth your time.
Address: 16432 Old Statesville Rd, Huntersville, NC 28078, United States
10. Crafty Beer Guys
Crafty Beer Guys was expanded from a room with a single kitchen table into a drinking enterprise with varieties of wines by the glass, 150 wine types, and 350 beer types. It also features a 16-tap handmade bar with a draft beer list that is constantly changing to give its visitors various options.
It has a beautiful deck behind and a large comfortable patio out front. You can enjoy a cozy evening inside or a lively one, drinking and engaging with the guys outside.
You can treat yourself to a bottle of high-quality wine or grab some beer for the guys back home. Whatever the mood, Crafty Beer Guys can suit it.
Feel like a king or queen in this cozy and homely spot.
Address: 114 S Old Statesville Rd Huntersville, North Carolina, United States.
11. Richard Barry Park
Richard Barry Park, the first of its kind in Huntersville, was established to fulfill the expanding recreational need of Huntersville townsfolk.
It has multiple all-purpose soccer fields to satisfy your sporting needs and a standard playground for your kids.
You can enjoy a quiet time walking its charming trail or take shelter from the sun, rain, or snow. There are also beautiful spots for a picnic outing.
Check out this fantastic attraction with a friend or family.
Address: 13707 Beatties Ford Road, Huntersville, NC 28078, United States.
12. Birkdale Village
Birkdale Village, a cozy picturesque village in downtown Lake Norman, is your ideal spot for a fulfilling shopping experience.
With fun events and intriguing activities all year round, this village provides a complete experience for visitors, residents, and travelers.
It is a buzzing community full of life with over 60 retail outlets to enjoy a shopping spree. In addition, there are 16 screen theatres, various restaurants, from cafes to eateries, and mecca-styled diners. With beautiful fountains, charming gardens, and intriguing spots where you can chill out on Friday evenings and listen to incredible music from a live band.
This picture-perfect village offers an urban experience to be sought out. Shopping at Birkdale Village should be on your list of top things to do in Huntersville, NC.
Address: 8712 Lindholm Drive #202, Huntersville, NC 28078, United States
13. Hugh Torance House and Store
You can trace this historic structure as far back as the 1800s. It is recognized as the oldest store in North Carolina.
James Torance, who opened a retail store out of his family house, operated this establishment that sold good items to people who could not make the goods themselves.
James would often give out goods on credit to his customers, who would compensate him with cotton from their farms or lands they had.
This historic store has maintained a lot of its original form, including a shop that was diligently refurbished to how it looked in 1805.
Hugh Torance House and store offer its visitors guided tours of its establishment and a riveting ghost hunt in different seasons.
Go ahead and book a tour today and discover all the wonders hidden within.
Address: 8229 Gilead Rd. Huntersville, NC 28078, United States.
14. North Mecklenburg Park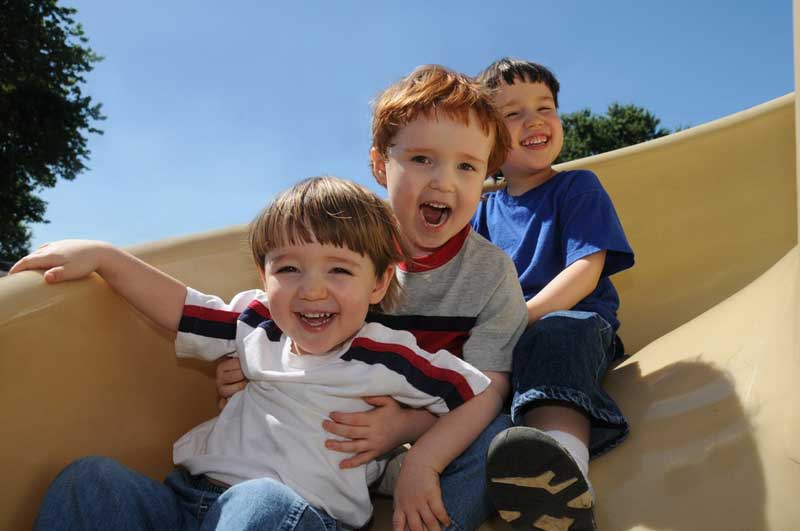 Are you looking for an outdoor recreational Park for your entire Family? North Mecklenburg Park might be just for you.
With 100 acres worth of land, this Park features gazebos, picnic spots, playgrounds, nature trails for walking, biking, and even mountain climbing.
With an award for outstanding Park by the National Softball association in 2022, this attraction has become quite popular with sport-loving people.
The Park boasts well-lighted and fully functional tennis and basketball courts, softball and baseball pitches, and soccer fields.
If you're into recreational sports or outdoor activities, consider stopping at North Mecklenburg Park.
Address: 16131 Old Statesville Rd, Huntersville, NC 28078, United States
15. Latta Plantation Nature Center and Preserve
This breathtaking expanse is the largest Nature Preserve in the county and one of the best places to visit in Huntersville, NC.
With over 1,460 acres of land, it protects different natural communities like the Beatties Ford Basic Forest natural heritage site, Piedmont Prairie restoration site, and others.
It dates back to the 1800s, when it functioned as a Cotton Plantation, thus earning the name Historic Latta Plantation.
This unique attraction features a 16 miles trail for hiking and horseback riding, sheltered areas for picnics and kayak launches, and fishing spots.
Its proximity to the Mountain Island Lake, Carolina Raptor Center, and Quest Center make it possible for visitors to either spend the day paddling on its waters, watch as birds are being rehabilitated, or enjoy the many other side features available in each of these attractions.
Take a family trip to the preserve, and spend the day basking in nature and having fun. You can't get it wrong with this Centre.
Address: 6345 Sample Rd Huntersville, NC 28078, United States.
Here are the best things to do in Hatteras, and things to do in Pinehurst for a memorable exploration of North Carolina.
16. Spare Time Huntersville
Want that all-in-one spot you can have and do everything? From a kid's party to corporate hangouts, bachelorette parties, and so much more? Then think Spare Time Huntersville.
Whether you're old, young, or even in between, you can be assured of a fantastic time at this center.
For fun, you can try your hand at bowling or have your fill of gaming at the arcade game area. There is even a comfortable spot for laser tag games.
With high-end seating arrangements, you can take a break at the escape rooms, enjoy a beautiful time with a loved one bonding over drinks at the bar, or even enjoy an upscale dinner with your family.
You can have and do it all at Spare Time Huntersville, so ensure to take a trip to this all-inclusive spot. Exploring its features is undoubtedly one of the fun things to do in Huntersville, NC.
Address: 16317 Statesville Rd, Huntersville, NC 28078, United States
17. Joe Gibbs Racing
The race shop has starred Nascar drivers like Denny Hamlin, Kyle Busch, Carl Edwards, Matt Kenseth, Eric Jones, and more. The JGR has won three Sprint Cup championships and five Cup Series championships since 2000.
The race shop has a well-stocked souvenir store to satisfy the shopping needs of every race fan and a viewing area that allows visitors to see the garage where the cars are built.
The Joe Gibbs Fan Fest in October offers you a chance to get up close with the drivers and enjoy a good time eating delicious food and enjoying good music while watching the vintage car performance.
If you're a NASCAR fan or into cars, include the Joe Gibbs Racing shop in your schedule of the best places to visit in Huntersville, NC.
Address: 13415 Reese Boulevard, West Huntersville, NC 28078, United States.
18. Corkscrew Wine Shoppe & Bar
Corkscrew, a great place to detox from the stress of the week, offers a vast collection of exotic and affordable wines.
They boast over 45 wines by the glass, 300 wines by the bottle, and 30 beers on rotation. Their extensive collection can satisfy all kinds of palettes.
Enjoy a quiet, laid-back evening uncorking high-quality wines in the comfort of Corkscrew Wine Shoppe and Bar.
Corkscrew, found right in the heart of Birkdale, is an ideal spot to let loose and unwind.
The comfortable and stylish environment and the friendly staff can make you pitch a tent right in the bar. Make your way to Corkscrew. There's a bottle only for you.
Address: 16916 Birkdale Commons Pkwy Huntersville, NC 28078, United States.
19. Carolina Renaissance Festival
Every Saturday and Sunday in October and November is usually memorable for the town of Huntersville and its people because of the Carolina Renaissance Festival.
The festival is held during the fall season from October through to November, with its setting being a fictional village named "Fairhaven."
They are encased within 325 acres of an autumn woodland area, with over 140 merchants selling beautiful handmade crafts like; jewelry, leather goods, candles, artworks, and more.
The festival has 16 stages that display various performances, with its premier acts being; the "Sea Fairies" Mermaid exhibit, The Jousting Knights on Horseback, and The Ancient Art of Falconry.
Hosting many comedy, dance, magic, and even circus entertainment and an in-house spot for folks to dress up in characters set in the Renaissance era, this wonderful world promises to be an ideal place.
If you are in Huntersville, NC, during the fall season, participating in this festival has to be on your list of fun things to do in Huntersville, NC.
Address: 16445 Poplar Tent RoadHuntersville, NC 28078, United States.
20. Out Of Time Escape
Founded in 2016 by Amanda Idleman, this room invites you to a time of adventure. Players are engaged in themed rooms where the ultimate goal is to escape the room before the specified time is up.
Players use items found in the room to navigate their way through, discover clues and work toward solving puzzle pieces to get to the desired outcome, which is escaping the room.
Are you ready for an adventure? Then rush down to this fantastic spot. It should be on your list of the best things to do in Huntersville, NC.
Address: 16325 Northcross Dr, Huntersville, NC 28078, USA
21. Blythe Landing Park
This scenic 26-acre Park is truly a sight to behold. With its proximity to Lake Norman, it allows you the chance to enjoy various water-related exercises.
This scenic spot boasts long and whole trees, which provide just enough shelter for a perfect picnic spot, coupled with picnic and barbecue structures. This location is ideal for spending time with friends, family, or partners.
You can sail the waters with a boat launch or enjoy other sporty exercises on land like Volleyball or hike along one of its Natural made trails.
Armed with a food stand, you can take a break from your boating activity or games and grab a bite.
Visit Blythe's Landing Park today, and you can be guaranteed a good time in Huntersville, NC.
Address: 15901 NC 73 HWY, Huntersville, NC 28078, United States
22. Meg-Art Pottery Painting Studio & Espresso Bar
Do you feel like there is an inner artist in you just waiting to be set loose? Then Meg-Art's studio might be the canvas you need.
Available for all ages and requires no experience whatsoever, all you do is paint something on a pottery piece.
You can spend the day painting while breaking with a drink from the espresso bar.
Fire up that artistic streak by stopping at Meg-Art Studio; it remains one of the best things to do in Huntersville, NC.
Address: 15940 Northcross Dr suite a, Huntersville, NC 28078, United States
23. Fosters Frame Design & Gallery
Foster's saves you the stress of pondering what frame works best with your image.
Picking a perfect frame can be tiring, never knowing if it suits your image or not. Why not head over to Foster's and let them take care of it?
Their gallery houses limited editions of various art displays by local and national artists, enough to keep you there for a while.
They also offer various art-inclined services and are professionals in customizing ceramics and frames.
Images often tell a story or capture a memory, and Foster's might be where you need to be to get that memory preserved.
Address: 14620 S Old Statesville Rd, Huntersville, NC 28078, United States
24. Torrence Creek Greenway
A part of the more extensive Torrence Creek Network spanning 2.4 miles is the Torrence Creek Greenway, a simple path running through woods, meadows, and wetlands.
With many scenic spots, this charming trail is perfect for walking, running, or biking.
You can spend the day traversing through the creek, checking out rock formations while enjoying a secluded moment.
This trail is a part of the expanding thread trails in Carolina, which covers two states and 15 Counties.
A moment in this spot can feel like taking a deep cleansing breath, so add exploring Torrence Creek Greenway to your list of top things to do in Huntersville, NC.
Address: Torrence Creek Greenway, Huntersville, NC 28078, USA
25. Huntersville Athletic Park
After its establishment in 1997, this park has been meeting recreational desires. You could even call it a "one size fits all" kind of Park.
You can find four well-covered ball fields, an organized soccer field, one all-inclusive field, a restroom complex, sheltered picnic areas with grills, two sets of playground tools, and natural trails for biking and walking.
With many sporting activities to engage in and opportunities to catch a break with food, why not give this Park a chance to win you over?
Address: 11720 Verhoeff Drive, Huntersville, NC 28078, United States.
Plan to explore other cities of Virginia. Check out our list of things to do in Emerald Isle, things to do in Burlington , and things to do in Wilson.
Plan Your Trip to Huntersville
Whether you're looking to shop, relax, be adventurous, or explore. Many beautiful spots and events make this town an ideal place to tour.
You can feel nature here, from rich historical spots to its beautiful lakes, alluring natural trails, and impressive sceneries.
The town is recognized as a haven for wildlife with its preservation centers, diverse recreational parks, and educational structures that is pleasurable for all.
This list gives you an insight into planning your trip to Huntersville for the ultimate holiday experience.