Culpeper is an incorporated town in Virginia and the county seat of Culpeper County. In 2021, the town's population was 20,493.
The town was excellent in both the Civil War and American Revolutionary War. Numerous individuals that died in both wars are buried in the Culpeper National Cemetery.
History buffs can visit the Museum of Culpeper situated at the popular train depot in downtown Culpeper, an ideal destination to learn about the history of this place.
There are different vineyards surrounding the town, offering vintage wines and tours, including wine tasting. The downtown area of Culpeper features many impressively revamped 19th and 20th-century buildings in a wide range of architectural designs and styles.
Nature lovers can check out the parks, lakes, and farms surrounding Culpeper.
Are you planning an exploration of Culpeper? Check out the best and fun things to do in Culpeper, VA.
Things to Do in Culpeper, VA
1. Visit the Historic A.P. Hill Boyhood Home
The first part of the famous A.P. Hill building was constructed in 1820. Then, in the early 1860s, it made some renovations, expanding to its latest size.
Historic A.P. Hill Boyhood Home features a five-bay via a seven-bay brick layout plan in the Tuscan Villa Style. It also has three stories. Seven bays were added to its depth soon before the American Civil War.
The townhouse was constructed by General Edward Stevebrs in the Revolutionary War and was purchased in 1832 by A. P. Hill.
An additional feature of the building in 1862 was a shop; the Hill Family sold off the property. The A.P. Boyhood Home is the abode for several commercial businesses.
Address: Culpeper, Virginia, United States
2. Lake Pelham
Lake Pelham serves as a water reservoir for the people and the Town of Culpeper. It occupies 256 acres and has forested areas and open, sloped banks beside its coast.
If you prefer channel catfish and channel, the perfect place to visit is Lake Pelham. The reservoir perhaps contains plenty of catfish per acre, more than any lake in Northern Virginia.
Other fish species include bluegill, bass, pumpkinseed sunfish, crappie, and others. The Lake is also a habitat for yellow perch. Fishing at Lake Pelham is one of the fun things to do in Culpeper, VA.
Address: Culpeper, VA 22701, United States
3. Wine & Design
If you are a lover of great wine, one of the top things to do in Culpeper, VA, is to check out Wine and Design. Enjoying delicious wines with friends and family is fun, so make sure to bring them along with you.
You can plan to visit any of their wine-tasting sessions. There is an indigenous artist to provide you with all the information that you need via their paintbrush supplies, pencils, and canvases.
There are lots of things to do here that will pique your interest. Wine and Design also feature many sip and paint shows for people of all groups, abilities, and ages. At break time you can have some cake and enjoy some great wine.
Address: 201 Waters Pl #109, Culpeper, VA 22701, United States
4. Andora Farm
The Andora Farm is the home of an outstanding horseman named Tom Seay. The Andora Farm holds the Cattle Drive Weekend from March to October, available to amateur and professional riders of all ages.
The Andora Farm is perched at the Blue Ridge Mountains foothills in colonial Virginia. The primary farmhouse was constructed around 1758 and was visited by George Washington at the time of the American Revolution.
Daniel Boone resided and worked on the Andora Farm just a few yards from the farm site. He usually conveyed tobacco to ports that were close by, which were to be transported for sale to England.
The Andora Farm holds the Daniel Boone Days event, attended by mountain men, artists, hayrides, historians, and artisans to celebrate his legacy.
At the time of the Civil War, the property was occupied by Union Officers, and about 30,000 soldiers stayed on the farm and other surrounding farmlands. Exploring this Farm is one of the fun things to do in Culpeper, VA.
Address: 17275 Germanna Hwy, Culpeper, VA 22701, United States
5. Grass Rootes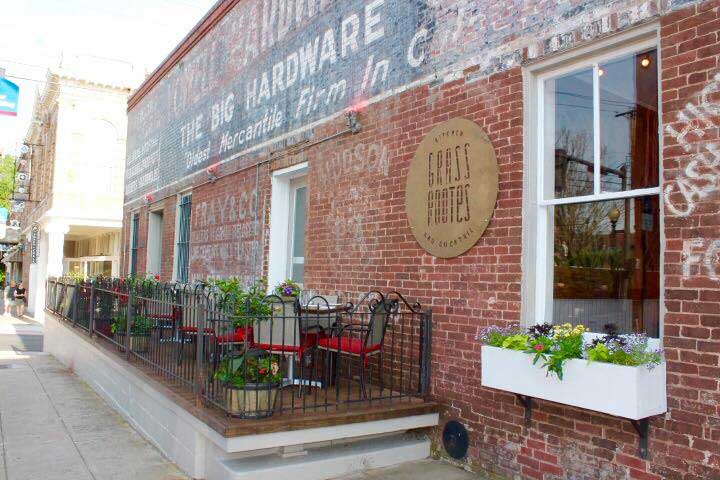 In the spring of 2016, Grass Rootes was opened to the general public to enjoy farm-to-fork dishes in an iconic ambiance that gives guests a welcome feel-at-home vibe.
Grass Rootes is situated in Culpeper's oldest commercial structure and has a history stretching back to 1759 when George Washington was delegated to survey and plan the town of Culpeper.
North of Davis Street was designated the "Public Square." It comprises the main Courthouse, stocks, whipping posts, plot 35, and colonial jail.
Since the construction of the building, it has had several establishments such as hardware stores, Tobacco warehouses, stables, Civil War Jails, tin shops, and stables.
The building has lived through a severe earthquake and two fires. It is presumed spiritually haunted by enslaved persons and warriors whose spirits are still tied to the wall of the building.
The foods to eat here are handmade using freshly sourced ingredients. All of the items used in preparing their foods are obtained from farmers nearby.
Address: 195 E Davis St, Culpeper, VA 22701, United States
6. Culpeper National Cemetery
Visit the Culpeper National Cemetery and pay respects to veterans. The Cemetery covered a landmass of six acres and was founded in 1867. The burial place in the later twentieth century has been expanded plenty of times.
An additional 22 acres of land were added to cater to the needs of our Fallen Heroes. Approximately 7,500 people have been laid to rest on this burial site.
There are different significant memorials to see when you visit the Cemetery. The Marines in New York, Pennsylvania, Ohio, and Massachusetts erected statues to commemorate the soldiers who died during the Battle of Cedar Mountain.
The Armed Forces Monument 1992 has been a popular destination for tourists. A monument was also built for unknown soldiers who fought in the Civil War in 1988. The National Military Monument was erected using a cast iron cannon tube.
Address: 305 U.s. Ave, Culpeper, VA 22701, United States
7. Burgandine House
Another exciting place to check out is the two-and-a-half famous property in Culpeper known as the Burgandine House. This building was erected during the late 1700s, making it the oldest privately owned facility in Culpeper, VA.
The Burgandine House is a clapboard-sheltered house having a gable roof outside. Apart from the renovation done in a few areas of the house, the house's interior still maintains its original look.
The House was originally a property of Mrs. Elizabeth Burgandine Coons, and in 1966 the home was bequeathed to the town of Culpeper. The Culpeper Historical Society used the house for many years.
The government of Culpeper Town renovated the building to its original beauty during the 1990s. It also has earned a spot on the National Register of Historic Places.
Address: 807 S Main St, Culpeper, VA 22701, United States
8. Mountain Run Winery
The Mountain Run Winery is a small establishment that manufactures vintage wines. It is situated about five minutes away from the downtown area of Culpeper.
The Altillo Vineyards in Hurt, Virginia, together with three other neighboring wineries, are collaborating to supply the Mountain Run Winery with grapes.
This place makes for a perfect option to have a great time picnicking with your family. In addition, you can have a walk around the vineyard and relax in any of the Adirondack seats while enjoying views of the sunsets.
Their tasting room is accommodated in a 120-year-old corn crunch and a 100-year-old horse barn. Mountain Run Winery is kid and dog-friendly and has a playground area as well.
Address: 10753 Mountain Run Lake Rd, Culpeper, VA 22701, United States
Also, check out the best of attractions and activities in Tysons Corner, and Harrisonburg for a fun vacation in Virginia.
9. Old House Vineyards
The Old House Vineyards was assiduously erected on 75 acres of primarily grown alfalfa fields and a discarded farmstead perched on the Blue Ridge Mountains Foothills.
The vineyard has witnessed tremendous changes as it was revamped luxuriantly, producing exceptional grapes for varieties of high-quality wines.
The abandoned farmstead is currently a welcoming and beautiful hangout spot and wine room that often organizes live music performances and art shows while providing her guests with vintage wines.
The Vineyards and Cellars nestled at Old House are available to everyone for a visit. This destination is also ideal for holding special occasions like weddings and others.
Address: 18351 Corkys Ln, Culpeper, VA 22701, United States
10. Botanical Dwellings
If you are a plant enthusiast wondering what to do in Culpeper, VA, your top destination should be the Botanical Dwellings. It is a home decor, and gift shop with every plant needed to make your environment beautiful.
Many people who visit are mesmerized by the varieties of beautiful plant species they find here. The establishment is geared toward helping customers to achieve that gorgeous setting they desire for their homes or surroundings.
Purchase these beautiful plants to spice up your living room at home. They have an excellent staff who are knowledgeable about plants and will provide you with all the information you need to make your living rooms more beautiful.
Address: 404 S Main St, Culpeper, VA 22701, United States
11. Museum of Culpeper History
The old railroad depot accommodates the Museum of Culpeper, situated in the downtown area of Culpeper. An exploration of this Museum is one of the top things to do in Culpeper, VA.
Different types of exhibition halls and gifts are open for you to check out. For example, visitors can see the Triassic Gallery, which showcases the dinosaur's existence in the Triassic era.
A native American group known as the Manahoac Confederation settling in the Blue Ridge before the arrival of the European immigrants is chronicled in the Native American Gallery.
They have the Colonial Gallery, which showcases Culpeper's involvement in the American Revolution.
Furthermore, the Civil Conflict Gallery allows its guests to know about the vital role of Culpeper in the American Revolution. There are temporary exhibitions held in the museum from time to time.
Address: 113 Commerce St, Culpeper, VA 22701, United States
12. Lake Pelham Adventures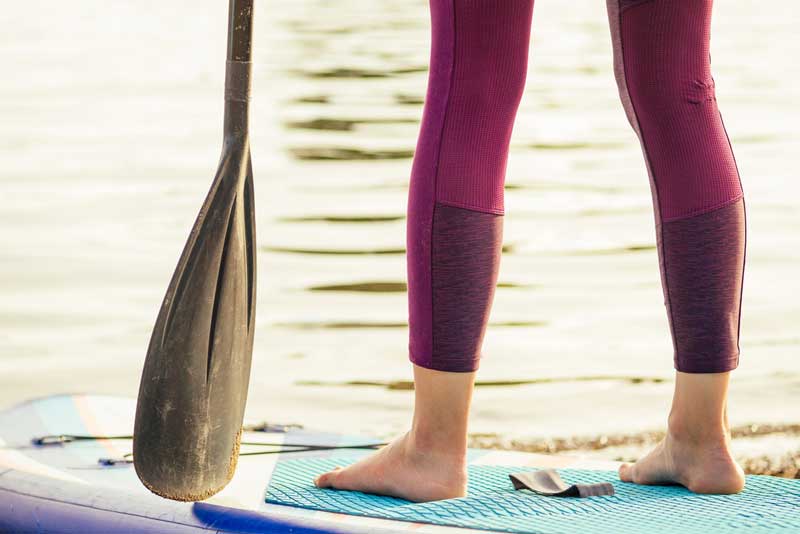 Lake Pelham Adventures at the Ole Country store and Bakery provides rental for canoes, paddleboards, paddle boats, and kayaks.
You can opt-in for any of their watercraft rental options to have a fun afternoon or day. It even has a gazebo that is available for visitors to make use of.
It is required that you're up to the age of 18 to qualify to rent any of these watercraft. A rental fee is charged if you want to rent any watercraft.
Safety is of utmost importance at Lake Pelham Adventures; therefore, visitors can only rent a watercraft if they have their life jackets on throughout their tour and must follow guidelines. Unfortunately, this rental facility is unavailable for users in harsh weather conditions.
Address: Culpeper, VA 22701, United States
13. Far Gohn
If you are a fan of great beer, check out this Tavern Brewery, Far Gohn, during your tour in Culpeper, VA.
Their beers are produced and served to visitors in-house. They also serve local wine and cider regularly.
They also provide guests with indoor seating and numerous sheltered outdoor seating. Apart from serving great liquor, this destination also provides visitors with homemade pizza. There is homemade dough produced each day with various types of toppings.
Here is also an ideal place to host your private parties; moreover, the processes involved might be too complex.
Address: 301 S East St, Culpeper, VA 22701, United States
14. Library of Congress National Audio Visual Conservation Center
The Library of Congress is the world's most extensive library. It features plenty of books, audio recordings, videos and films, newspapers, manuscripts, maps, newspapers, and photographs.
The Library is the primary research centre of the US Congress, and it houses the US Copyright Office.
The Library of Congress National Audio Visual Conservation Center maintains and offers an abundant, varied, and lasting source of information to educate, inspire, and indulge you in matters of intellect and creativity.
It does not matter if it is your first time visiting the Library Congress or you're an expert researcher; your visit will b worth it. The library features a top-class staff who can always help you in person and online.
Address: 19053 Mt Pony Rd, Culpeper, VA 22701, United States
15. The Cameleer
Among what to do in Culpeper, VA, is to explore The Cameleer. The Cameleer uses the images of Camel trails wheeling across the Silk Road, trading foreign goods from a past life. The Cameleer was a perfect name the owners of this store came up with.
This shop is nestled in the downtown area of Culpeper. It has been chiefly devoted to Central Australian aboriginal craftsmanship and arts for the past two decades. They have grown tremendously to include pieces from more than 80 countries.
Also, it has expanded its product line to include jewelry, clothing for men and women, tableware, limes, stationeries, and household wares.
Address: 125 E Davis St #100, Culpeper, VA 22701, United States
Check out the things to do in Salem, and things to do in Woodbridge for a memorable exploration of Virginia.
16. Moving Meadows Farm
The Hudson Family has managed the Moving Meadow Farm for over 100 years. The family owns a 47-acre farmstead in Culpeper and also runs the operations of a 100-acre farmland where they cultivate wheat, rye, and Dinkle wheat. In addition, they are pasture-raised chickens and grass-fed goats and cows.
The homestead also has a bakery in Culpeper, Virginia, which produces whole grain bread and cinnamon buns made with flour milled in-house. There is freshly milled flour for sale if you want to buy it.
There are varieties of baked goodies for visitors to purchase, such as brownies, cinnamon rolls and muffins, and chocolate chip cookies. Visiting this Farm is one of the best things to do in Culpeper, VA.
Address: State Theater, 307 S Main St, Culpeper, VA 22701, United States
17. Beer Hound Brewery
The Beer Hound Brewery is a small brewhouse located in Culpeper, VA. It produces the best local brews for residents and tourists.
All the beers here are produced by the house, making it an excellent option to go for when you visit. They have a vast range of classic beers, with a few seasonal beers brewed throughout the year.
Their beers are named after famous and not-too-popular canines in films, special 4-legged patrons, and history. If you are not into beer, you can try out their non-alcoholic beverages, such as their NA Sangria from the Sangria Bowl.
Apart from the beer, they also serve visitors foods such as pretzels, pizza, and more.
Address: 201 glasses of water Pl #102, Culpeper, VA 22701, United States
18. Amish Furniture Connections' Woodworks
Amish Furniture Connections' Woodworks is a place to be if you are searching for home options to add to your home to give it a new look.
At one time, the Amish Furniture Connections' Woodworks was famous for its unvarnished wood making and its traditional style or shaker design.
As time passed, the local artisans of the Amish community nearly went into the hardwoods and finished. The Amish Furniture Connections showcases wooden furniture produced by Amish craftsmen.
The Amish community artisans use all their experiences gained over the years to produce furniture that will be difficult to see in plenty of stores or even retailers who sell online.
You can purchase any of their high-quality hardwood furniture, such as solid wood cabinet sides and Dovetail drawers.
There is a vast range of stain colors and wood species, such as Cherry, Quarter, Sawn White Oak, Pine, Cherry, Maple, and Oak. You can customize your unique piece at the Amish Furniture Connections Woodworks.
Address: 10044 James Monroe Hwy, Culpeper, VA 22701, United States
19. Antioch Baptist Church
If you are a religious tourist, ensure to visit Antioch Baptist Church. The Church began in the 1850s when it pulled away from Mt. Pony Baptist Church.
The Antioch Baptist Church is situated in Culpeper's Town National Register District and the Virginia Landmarks Register. The Church is an essential destination in the town's famous district.
They are dedicated to kingdom advancement and preaching the gospel. They also carry out worship sessions, soul-winning, learning, and teaching God's word. It is a perfect place to augment your faith, pray, and meditate.
Address: 202 S West St, Culpeper, VA 22701, United States
20. Culpeper Downtown Farmers Market
Culpeper Downtown Farmers Market is one of the best places to visit in Culpeper, VA, especially if you want to shop for local farm produce. The Market started in the late 1950s.
For over 50 years, the Market went from one location to another throughout the area until it finally got its recent site located on the East Drive street parking area.
The Culpeper's Downtown Farmers Market has become a must-see destination for anyone on Saturday mornings.
The Farmers Market is available for business from the last Saturday in April till the Saturday before Thanksgiving. There are over 30 stands to find in the Culpeper Downtown Farmers Market.
When you visit Culpeper, ensure to stop by the market to support local businesses by buying fresh products in the market.
Address: 318 S West St, Culpeper, VA 22701, United States
21. Packard Campus Theater
The National AVCI's Packard Campus is located on a 45-acre site with various architectural features and landscaping. This facility, which is the Library of Congress's acquisition and preservation centre, houses the world's most extensive collection of audio film, radio broadcasts, and video recordings.
The facility can store and preserve all media formats, including those dating back to the 1900s. It also has all the necessary equipment and capabilities to process and holds all audio and video recordings.
Apart from the maintenance of the library, the Packard Campus was built in such a way as to offer services for preservation in both private and public areas.
The Campus features a stunning 415,000 square feet, over 90 miles of shelving space, safety film, 124 separate vaults for plenty of flammable nitrate film, videotape, and 35 weather-controlled lockers for sound recording.
The Campus theatre is also a place for collection, preservation, accessibility, and collaboration. The Campus Theater has an off-air recording table to assist off-cable, broadcast, and off satellite capture.
Address: 19053 Mt Pony Rd, Culpeper, VA 22701, United States
22. Pinto Thai in Culpeper
After long hours of touring through so many attractions, you might get hungry and tired and need a place to relax and give your stomach a nice treat to some delicious food.
Ensure to stop by the Pinto Thai restaurant, one of the best places to visit in Culpeper, VA. Pinto Thai is a small-town family-owned and operated restaurant that provides visitors with Thai and Asian cuisines.
The atmosphere here is excellent, and they have lovely staff service to provide you with everything you need to make your stay in the restaurant worthwhile.
The restaurant features a vast selection of appetizers, soups, curries, rice dishes, salads, and others. They have a full bar option equipped with local and foreign beers, cocktails, non-alcoholic veterans, and wines. It also has a beautiful mini patio for open-air dining.
Address: 179 E Davis St, Culpeper, VA 22701, United States
23. Vinosity
Vinosity provides guests with a wide selection of over 500 wines from different parts of the world. Their process of wine selection is simple. They conduct tasting and evaluate every bottle to ensure it meets their standard and requirements.
You can be part of their complimentary in-house tasting, which happens on Fridays from 5 to 8 pm, and on Saturday afternoons from 12-5 pm. Visitors can sample wines or beers from their new arrivals or specialty drinks.
Address: 174 E Davis St, Culpeper, VA 22701, United States
Take to exploring other cities of Virginia. Check out our list of things to do in Waynesboro, things to do in Front Royal, and things to do in Cape Charles.
Plan Your Trip to Culpeper
Culpeper, VA, was named the prettiest town by Architectural Digest. There are many beautiful attractions to see here, and an ideal place for anyone planning a perfect getaway experience.
Don't hesitate to make it your next vacation destination. Start planning your trip to Culpeper.