Bowling Green, KY, is a university town with cultural roots traced back hundreds of years. It is also the home of America's sports car, the Corvette.
Filled with fun, thrills, charm, and farms, the town's historical attractions and many other activities will make your vacation experience spectacular.
The city offers much more than you might think, and you will be amazed at the lots of fun activities you can get in Bowling Green.
Let's explore the top things to do in Bowling Green, KY.
Things to Do in Bowling Green, KY
1. Visit Kentucky Museum
Start your exploration of Bowling Green by visiting the Kentucky museum.
Located on the University of Kentucky campus, the museum is dedicated to celebrating Kentucky's art, history, and culture.
Kentucky Museum has an area of 80,000 sq ft with its highlights, including The Snell-Franklin Decorative Arts Gallery, which contains artifacts from Ancient Egypt up to the 1970s.
You would also see an exhibition devoted to Duncan Hines, a local celebrity born and raised in Bowling Green.
This museum is an enjoyable place to visit on campus as it is filled with six permanent galleries of historical and cultural artifacts from across the state. There are also features of constantly rotating exhibits throughout the year.
Entrance to the museum is free for students and faculty.
Address: 1444 Kentucky St, Bowling Green, KY 42101, United States.
2. Embrace Baker Arboretum & Downing Museum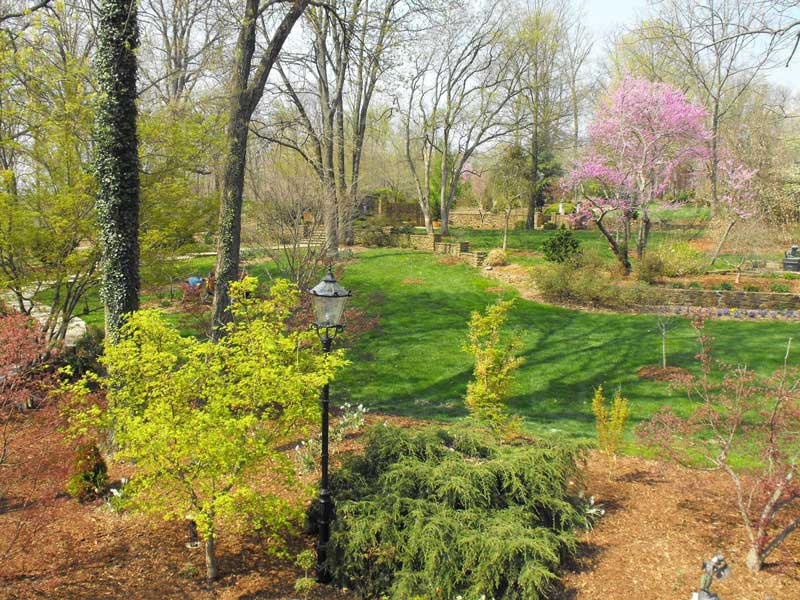 The next point of capture in this list of fun things to do in Bowling Green, KY, is Baker Arboretum & Downing Museum.
If you want to quiet afternoons in the beautiful outdoors of Bowling Green, Baker Arboretum & Downing Museum is one of the best places to check out.
Various kinds of plants call here home, including over 150 species of Kentucky native plants, 106 types of Asian maples, and 88 species of cone-bearing plants.
After taking a walk around this Kentucky attraction, stop at Downing Museum, where they displayed works of American painter Joe Downing.
Come here for a nature-filled day. To cap it all, admission is free of charge!
Opening hours are from Tuesday through Saturday, and time is 10 am – 5 pm (closed on Sunday & Monday).
Address: 4801 Morgantown Rd, Bowling Green, KY 42101, United States
3. Learn about South Union Shaker Village
Next on our list is the South Union Shaker Village – the Shakers were a religious group with a community in South Union for over a century.
The village now has plenty of buildings that have been fully restored, inclusive of the Center House, which was built in 1842.
This house contains one of the country's most extensive collections of Shaker furniture. Many manuscripts and journals from the Civil War era are also exhibited.
During the war, the Shakers didn't take any sides, leaving them contending with both armies stealing their horses and demanding to be fed.
It is estimated that they provided more than 100,000 meals during the conflict.
Address: 896 Shaker Museum Rd, Auburn, KY 42206, United States.
4. Take a walk in RiverWalk at Mitch McConnell Park
Would you want to go for a long walk while in Bowling Green? You have that done at the RiverWalk at Mitch McConnell Park.
It answers your quest because long scenic walks are exactly what's waiting for you at the park.
Thus, the beautiful park welcomes all travelers, whether solo or with family, as it features a bridge over the river, encompassed by plenty of green spaces and lush vegetation.
There are benches sprinkled all around the park, so you can comfortably take in nature and enjoy watching people engage in diverse activities.
This park is perfect for morning walks and jogs if you wish to have some exercise during your trip to Bowling Green.
Address: Save, 426 East Riverview Dr, Bowling Green, KY 42101, United States
5. Stop at Kentucky Down Under Adventure Zoo
You don't have to go to Australia to pet a kangaroo? You can have that in Kentucky Down Under Adventure Zoo – located in Horse Cave – which is less than an hour away from Bowling Green.
As you may guess from the name, the zoo is Australian-themed and offers visitors the chance to spot many other exotic creatures like alligators, bison, dingoes, wolves, and more.
The zoo was first opened by Bill and Judy Austin in 1990 and featured animals from Australia, and you will also find some native to the United States.
It's usually a great experience in the petting zoo coupled with the animal shows held every day.
When you are done, take a stroll through Onyx Mammoth Cave to get a good view of the underground formations. In the cavern are some of the best examples of stalactites and stalagmites you'll find in the entire region.
Address: Exit 58, 3700 L and North Turnpike Road, I-65, Horse Cave, KY 42749, United States.
6. Must visit African American Museum Bowling Green
Another exciting thing to do in Bowling Green, especially for lovers of history, is visiting the African Americans in Bowling Green.
African American Museum is a museum dedicated to documenting, preserving, and sharing the culture and the story of black communities in the city, especially in the 20th century.
In this museum, you get to know the history of African Americans in Bowling Green, and you will see some of the artifacts displayed here.
Some of them include the contributions of the African American community to business, education, healthcare, military, sports, and entertainment.
Come with your whole family to this museum, although admission to the museum is only by appointment. So, plan your visit and call ahead!
Address: 1783 Chestnut St, Bowling Green, KY 42101, United States
7. Take to the Skies in a Hot Air Ballon
One of the best ways to get an aerial view of Bowling Green is this hot air balloon ride. A Hot air balloon ride should be on your just of the top things to do in Bowling Green, KY, and Hot Air Balloon Adventures is one of the most established companies that makes this experience available for guests.
Doug Robertson is the chief pilot, and was certified as a pilot in 1981, and has almost thirty years of experience in ballooning.
Brace up because the balloon ride will take you across Bowling Green and give you a fantastic view of the entire town.
Make sure you come with your camera so that you'll be able to capture memories of the day.
8. Feel good at Weldon Peete Park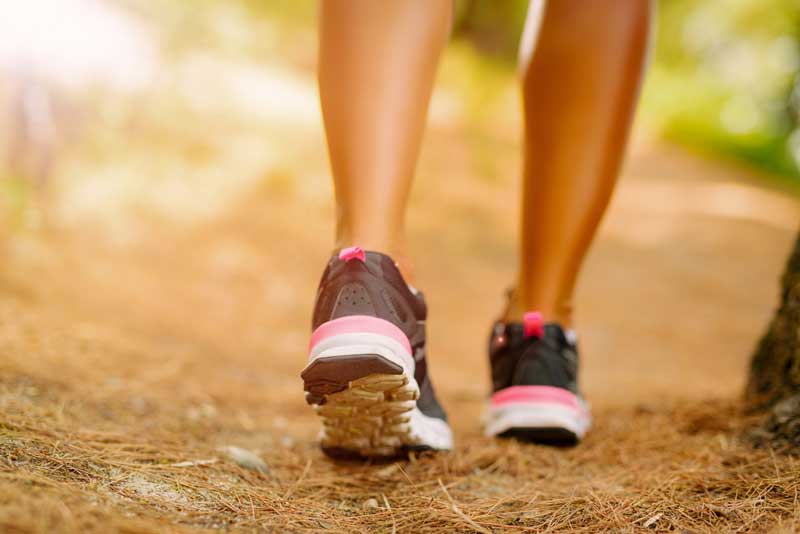 Another item on this list of fun things to do in Bowling Green, KY, is visiting Weldon Peete Park.
Located on River Street, Weldon Peete Park is one of the best places to visit when you want to go on an outdoor adventure in Bowling Green.
The park provides abundant trails for mountain biking and walking. The tracks are very much convenient for beginner to intermediate skill levels.
You may go further by exploring the waters and paddling from the available boat ramps or having a simple picnic with your loved ones at the shelters provided.
If you enjoy fishing, there is an avenue for you as well. Just pick your spot and fish!
The park is open from 7 am to 6 pm every day.
Address: 1708 River St, Bowling Green, KY 42101, United States
9. Shanty Hollow Lake Hiking Trail
The Shanty Hollow Lake Hiking Trail is a looping 1.3-mile trail that captures views of the lake. You can go hiking here.
The trail can become muddy after periodic rainfall, so you will need to be sure that you are put on suitable footwear.
The trail has an elevation of 134 feet and is classified as moderate, making it ideal for most people.
A spotlight of the tour is a waterfall that flows into the lake, possibly going to be the busiest part of the trail.
However, the rest of the trail would probably be quiet and easy to get around.
Kentucky has some of the best cities in the United States to explore, here is a list of fun things to do in Berea, things to do in Williamstown and things to do in Richmond for a fun exploration
10. Rockn B Horse Carriage Farm & Mammaws Kitchen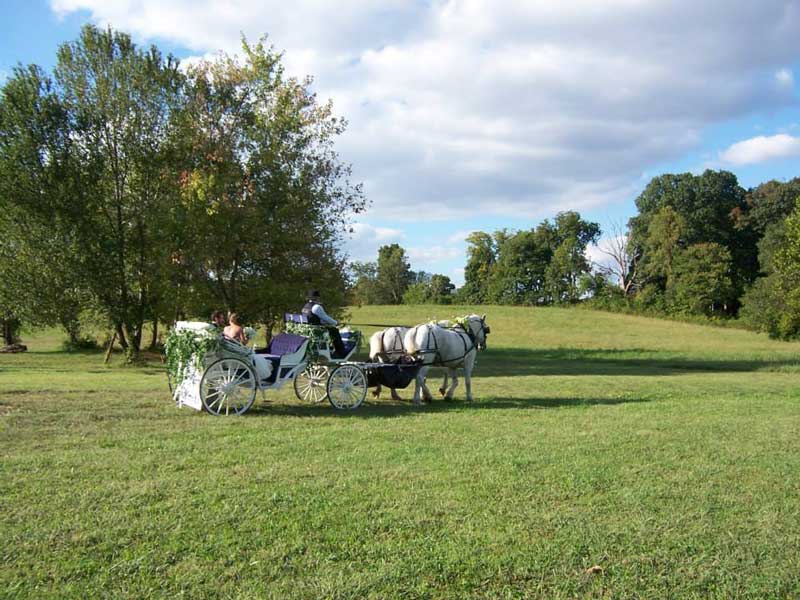 Would you want to take your loved one on a romantic trip while in town? If yes, head to Rockn B Horse Carriage Farm & Mammaws Kitchen.
Located at Richpond Rockfield Road, Rockfield, Rockn B Horse Carriage Farm & Mammaws Kitchen still makes this list of best things to do in Bowling Green, KY.
The farm offers private carriage rides around the delineated countryside. They have plenty of opportunities for photos, and you can even have a meet-and-greet with the white horses, too.
This attraction is popular for weddings and other romantic celebrations.
So, when you are done with your farm tour, you can dine at Mammaws Kitchen. There, you'll experience dining like those you had in the summers back home or with grandma!
Opening hours is Tuesday – Thursday: 11am – 7pm; Friday: 11am – 8pm; Saturday: 8am – 2pm (but they are closed on Sunday & Monday)
Address: 765 Richpond Rockfield Rd, Rockfield, KY 42274, United States
11. Catch a game at Bowling Green Hot Rods Baseball stadium
The
Bowling Green Hot Rods
are a professional Minor League Baseball team affiliated with the Tampa Bay Rays.
This stadium hosts more than seventy home games between April and October, and ticket prices are incredibly moderate to encourage the attendance of families.
Several other entertaining attractions are held during the games, such as performances during the break of play and post-game fireworks after the game. Other between-inning interests include amusing mascot appearances and special playground areas.
These extra entertaining attractions make baseball games in Bowling Green a great family outing.
Almost all home game has a special appeal that adds to the nine innings of play. Unique themes for different games include free admission for costume events and specialized professions like "2000s Night."
Baseball camps are also available for aspiring athletes between the ages of six and thirteen, making a visit to this structure one of the fun things to do in Bowling Green, KY.
Address: 300 East Eighth Avenue, Bowling Green, Kentucky
12. Head to the National Corvette Museum
Next on this list of top things to do in Bowling Green, KY, is visiting the National Corvette Museum.
The Corvette is America's treasured sports car, and it is privileging that this exciting legend is only manufactured in this Kentucky city.
The museum features more than 80 Corvettes, staged across period backgrounds, including one-of-a-kind prototypes, mint classics, and modern wonders of engineering and design.
If you are a car enthusiast, then go ahead and try your knowledge at the hands-on trivia kiosks, and don't miss the opportunity to test a Corvette for size in the lobby – a 2015 Stingray are waiting for you to place your hands on.
Round up your visit by grabbing a bite to eat in the Corvette Café, getting a souvenir from the Corvette Store, or going to the Motorsports Park for a lap.
The museum sometimes offers Corvettes raffles and gives you the chance to be a lucky winner! Tickets vary, starting at only 10 US, and opening hours are 8:00 am to 5:00 pm daily.
Address: 350 Corvette Dr, Bowling Green, KY 42101, USA
13. Hike the Civil War Discovery Trail
The Civil War Discovery Trail is an excellent way to explore this beautiful town.
Bowling Green was the capital of Confederate Kentucky for some time, and at that, it had a deep connection with the war.
The Civil War Discovery Trail takes visitors through some iconic spots related to the historic event.
The trail is self-guided, and you don't have to do it all at once. There is a detailed brochure and map which you can pick up at the Visitor's Bureau.
It will take you to all the important sites and landmarks of the war, including historical markers and cemeteries.
14. Learn about GM Corvette Assembly Plant
Another exciting thing to do in Bowling Green is touring the GM Corvette Assembly Plant. You would appreciate this experience, particularly if you're an auto enthusiast.
The GM Corvette Assembly Plant offers its visitors the opportunity to view the assembly process of the cherished Corvette and understand more about world-class American automotive manufacturing.
It is a one-mile (1.61 km) tour that lets you witness the birth of new Corvettes and the thrilling drive-off at the end of the assembly line.
After the tour is ended, you can check out the UAW Retiree Gift Shop for some special souvenirs!
Address: 600 Corvette Dr, Bowling Green, KY 42101, USA
15. Enjoy freshness at Jackson's Orchard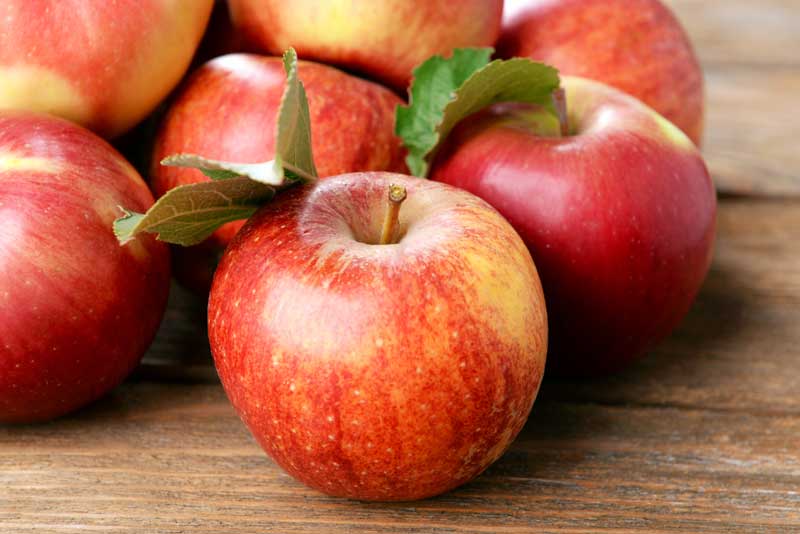 You should stop at Jackson's Orchard if you would love to grab some fresh fruits. It is another lovely thing to do in Bowling Green.
Jackson's Orchard is a family-owned business that has been on site for three generations. It is a "market" also that sells a wide range of farm produce, including apples, peaches, and cider.
They are also diverse, which is evident in that they make their honey and offer many seasonal products.
If you have the kids around, allow them to enjoy the on-site playground in this place.
Festivals are held on regularly to match the times of the year when different fruits and vegetables are ready for harvest.
Address: 1280 Slim Island Rd, Bowling Green, KY 42101, United States
16. Explore an underground river by boat at Lost River Cave
Would you love to go on a boat tour while in this city?
The only thing required of you is to step your feet at the entrance of this colossal cave. Then, let the boat tour do its job of taking you to another dimension from here.
The Cave Boat Excursion starts with a stroll in the valley as if you have no other business to attend to.
The guide will share some intriguing tales of vanishing Civil War soldiers in the past. Take note of the famous wishing rock, be careful not to hit your head as you sail through the stream before being led into the cavern.
The sheer magnificence of this cavern will simply blow you away.
The tour is very relaxing, not stressful, and loads of fun, as it blends some history. The gift shop has plenty of cool souvenirs for you to purchase; it assists in funding the maintenance of the grounds and cave.
Touring hours are 9:00 am to 5:00 pm daily. Sturdy shoes are recommended.
Address: 2818 Nashville Rd, Bowling Green, KY 42101, USA
Planning to explore Kentucky? Get the best of attractions and activities in Newport, Covington, and Elizabethtown for a fun vacation.
17. Go to Western Kentucky University
Western Kentucky University's campus is on the elevated north side of Bowling Green and is home to the Hilltoppers and over 20,000 students.
Established in 1906, Western Kentucky draws students from all parts of the world thanks to its sterling catalog of academic programs and its beautiful campus.
The Hilltoppers athletic events are another collegiate attraction that brings the city together. This includes football at L.T. Smith Stadium and basketball at E. A Diddle Arena.
To the west of campus is the Baker Arboretum, which appeals to nature enthusiasts as it boasts 115 rolling acres, a vast range of trees, and interpretive information.
This collegiate culture is not restricted to the campus in Bowling Green alone. The university adds youthful energy to the coffee shops, the streets downtown, and the overall city, including an
Western Kentucky University is home to the Hilltoppers and more than 20,000 students with an elevated campus on the northside of Bowling Green.
Address: 1906 College Heights Blvd, Bowling Green, KY 42101, United States
18. Take a stroll through aviation history at Aviation Heritage Park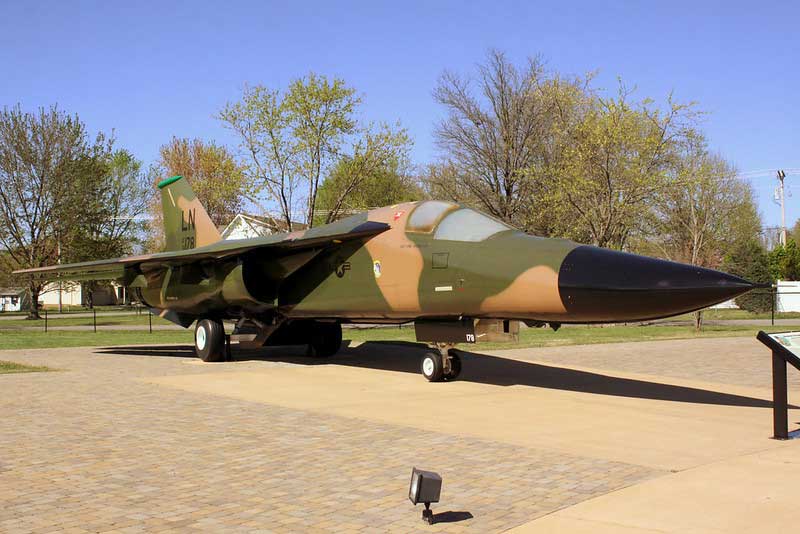 Your visit to Bowling Green would not be complete without a visit to a fascinating local attraction.
Aviation Heritage Park is a fascinating local attraction that features an assembly of historic jets in the Bowling Green residential area.
You will see an exciting variety of jets on display here, from a Blue Angels jet to a NASA trainer to a qan F-111 and much more.
It is an awesome place to spend at least half an hour. Where else can you go to see real military aircraft that real people flew?
The museum is pretty cool and is a must-visit and another thing to do in Bowling Green if you pass Interstate 75 and have an hour to spare.
The museum is open daily between 8:00 AM and 8:00 PM.
Address: 1825 Three Springs Rd, Bowling Green, KY 42104, USA
19. Explore Capitol Arts Center
Located downtown and with a marquee boldly seen from Fountain Square Park, Capitol Arts Center is an entertainment venue run by the Southern Kentucky Performing Arts Center.
Existing for over a century, the Capitol Arts Center has an ancient history, starting as a vaudeville house in the 1890s.
Capitol Arts Center received a complete renovation in 1977 and is now a significant nucleus of theater and entertainment in the city.
This historic theater takes care of a wide variety of shows and engagements, including acclaimed film series, civic events, and touring music acts.
This community hub also hosts the popular Capitol Movie Night every Friday.
Address: 416 East Main Avenue, Bowling Green, Kentucky.
20. Ride a lazy river and fly up in the sky
Do you want to experience one of the best Bowling Green activities? Then, Beech Bend Park is a place to visit.
This park has plenty of rides, from a good-natured, lazy river to a thunderous wooden coaster. So you will have a lot to smile about with your family.
Beech Bend Park is in good condition with plenty of very attentive lifeguards. Though the restrooms could be better, they are manageable.
The park has numerous changing rooms near the lockers, while the lockers are with keys and easy to use.
It is a great place for the entire family, which keeps improving each year. The admission price to the park is reasonable, and to make the most of the park, it is recommended that you arrive early and stay late.
The park is open daily from 10:30 am to 7:00 pm.
Address: 798 Beech Bend Park Road, Bowling Green, Kentucky 42101, USA
21. Ride a Zipline
Ziplines have turned out to be a popular adventure sport all over the world, and Bowling Green is not left behind.
So, if you are looking to soar through the air, there are several options available in the city, including the Zipline and Rappel adventure at the Hidden River Cave and the Flying Squirrel zip at Lost River Cave.
Both offer unique aspects, with the former sending visitors to scream through the trees at 30 mph while suspended 70 feet in the air, while the latter provides three lines to ride.
As a follow-up, they'll rappel 75 feet down the mouth of the cave too.
22. A delightful place for a stroll in Historic Southern Downtown
Proudly making this growing list of fun things to do in Bowling Green, KY, is a visit to Fountain Square Park. It is a beautiful park where you can go in to stretch your legs and unwind.
The park has various features, and you can engage in multiple activities. Take a walk past the intricate Victorian fountain, with its flower beds l, stone arches, and paved walkways.
Seat on a chair made of stone, under the shade of a tree, and relax right in the center of a vibrant downtown as you watch others walk by.
Fountain Square Park is very clean and well-maintained. It is a friendly and cost-effective place to go for a bit of exercise and fun.
The park is open daily (8 am to 9 pm).
Address: 445 E Main Ave, Bowling Green, KY 42101, USA
23. Visit the Rail Museum
The Historic RailPark & Train Museum and L&N Depot are perfect for railroad fans, but even if you are not, include them in your list of fun things to do in Bowling Green, KY.
This historic national landmark offers you the opportunity to see, touch, hear and explore regional railroad artifacts.
The museum allows admission for a self-guided museum tour and a scheduled guided railcar tour of its collection.
Just behind the museum is 450 feet of track displaying an E8 Engine, the Duncan Hines Diner, a Railroad Post Office Car, the Towering Pine, a 1949 Pullman diner, and a Chessie Class C-27 caboose, and a 1953 Pullman Sleeper.
You can also try out the escape game here as well as experience special events for the holidays.
24. Tour the dairy barn for a homemade ice cream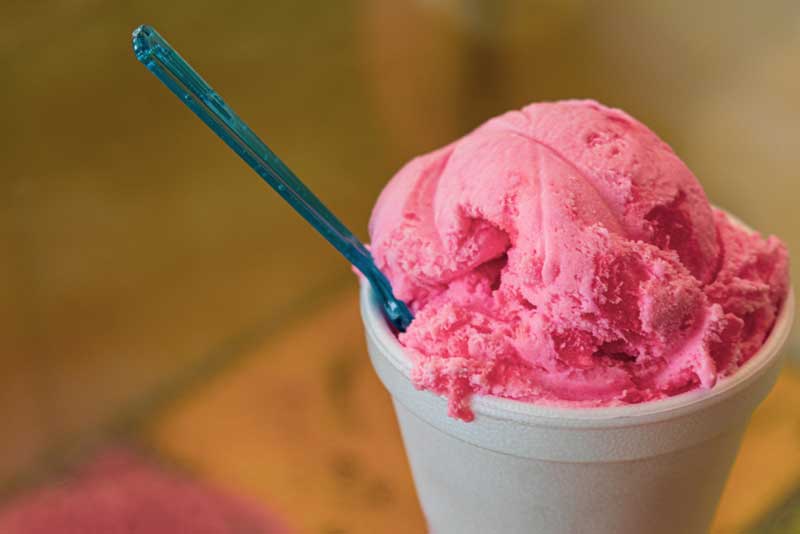 If you would want some homemade ice cream, head to Chaney's Dairy Barn. It is another lovely attraction that should be on your bucket list of best things to do in Bowling Green, KY.
Chaney's Dairy Barn offers premium homemade ice cream, prepared right on the premises. You can also get homemade burgers, sandwiches, soups, and salads made in their facility every \day.
The tour cost 7 USD per person, including a wagon ride to the barn, an observation window into the barn, a robotic milking demonstration, a scoop of ice cream in a cup and a try on their jumbo inflatable jumping pillow.
Opening hours are between 10 am and 9 pm daily.
Address: 9191 Nashville Rd, Bowling Green, KY 42101, USA
25. Go Kayaking on the Green River
If you would like your adventures to take place on the water, you are welcomed by Bowling Green.
The nearby Green River provides some lovely landscapes to paddle through, and you can explore them all through the help of Big Buffalo Canoe and Kayak –– found in neighboring Munfordville.
The company provides water excursions that last from just a few hours to a few days. There are also activities like fishing, swimming, camping, and caving.
The guides at Big Buffalo are experts at leading groups of all sizes and can organize outings for large or just a few numbers.
They'll make available the canoes or kayaks, paddles, personal flotation devices, and everything else you'll need for a remarkable experience.
All you need is just bring your sense of adventure!
Address: 100 River Rd, Munfordville, KY 42765, United States.
26. Historic Railpark & Train Museum
Bowling Green has a long history attached to the evolution and growth of transportation in Kentucky, and, at the Historic Rail Park and Train Museum, galleries of regional and national relevance have been developed for the interest of the public.
If you were visiting this Bowling Green attraction, you would be caught in awe by the array of historical gems in this place.
Get set to see an E8 Engine, the 1949 Duncan Hines Diner, a railroad post office car, the Towering Pine (a 1953 Pullman Sleeper), a Chessie Class C-27 caboose, and 1911 built, 353 Presidential Office car, all displayed on a 450 foot (121.9 meters) long track.
The ticket prices vary according to age. For adults, it's 12 USD, seniors are 10 USD, children are 6 USD, and those under the age of 4 years are admitted free.
Opening hours are 9 am to 6 pm (Monday to Saturday), and 10:00 am to 4:00 pm (Sunday).
Address: 401 Kentucky St, Bowling Green, KY 42101, USA
27. Splash Lagoon Water Park
Located inside Beech Bend Amusement Park, Splash Lagoon Water Park is part of the Beech Bend Amusement Park General Admission ticket pricing.
The Splash Lagoon Water Park will leave you with an experience of all the thrills on the several water slides or a simple relaxation as you float around the lazy river.
There are many water attractions in Splash Lagoon Water Park for you to check out, covering all age categories.
You would see a giant wave pool, where you can float following the waves in an inner tube. There is also a huge leisure pool with no slides or waves, so you can just swim all day.
If water slides are your search major when planning your list of fun things to do in Bowling Green, KY, do well to check out their new Cyclone Saucers. They're the maiden ProSlide's Flying Saucer ride in North America.
You would see several enclosed tube waterslides inside the water park, one water slide that is partially open/partially closed, and one open family water slide.
Don't forget the kiddie water slides too. It is located on Tiki Island, with a large water dump bucket.
28. Riverview at Hobson Grove
Riverview at Hobson Grove is next on this list of best things to do in Bowling Green, KY, and is worth visiting in the city.
Riverview at Hobson Grove is a hilltop home that took its name due to its proximity to the Barren River. Construction of the hike started in the late 1850s and was finally completed in 1872.
It became a centerpiece to the enveloping 400-acre (161.9-hectare) horse and cattle farm.
The house has many Italianate architectural features, with a water recycling system providing water to the upstairs water closet, painted ceilings in two parlors downstairs, and an oculus as part of the home's ventilation system.
Guests can admire the Victorian decor in the downstairs public areas of the house as well as the comfortable family areas upstairs.
Visitation hours are 10 am to 4 pm (Tuesday to Saturday) & 1 pm to 4 pm (Sunday).
Address: 1100 W Main Ave, Bowling Green, KY 42101, USA
29. Basil Griffin Park
Are you looking for what to do with the family in Bowling Green, KY? Head to the Basil Griffin Park, a 111-acre (44.9-hectare) park surrounded on three sides by artificial boundaries.
On the fourth side is a line of trees next to a small farm, making it a peculiar site for a park. The park was named in honor of the late County Judge Executive, Basil W. Griffin, Jr.
Since its inception, the park has been developed by considering families and their needs, providing a productive recreational environment with a vast list of programs.
Basil Griffin Park features a 33-acre (13.4-hectare) lake and a boat ramp. It is a well-known fishing spot.
Other amenities include an 18-hole golf course, football fields, basketball courts, tennis courts, an athletic complex, park areas, horseshoe pits, picnic shelters, a 2.5-mile (4 km) walking trail, restrooms, and a chapel, grills, two tornado safe rooms, and an amphitheater.
Opening hours are 8 am to 8 pm (All days).
Address: Smallhouse Rd, Bowling Green, KY 42104, USA
30. Wander through the world's longest cave: Mammoth Cave National Park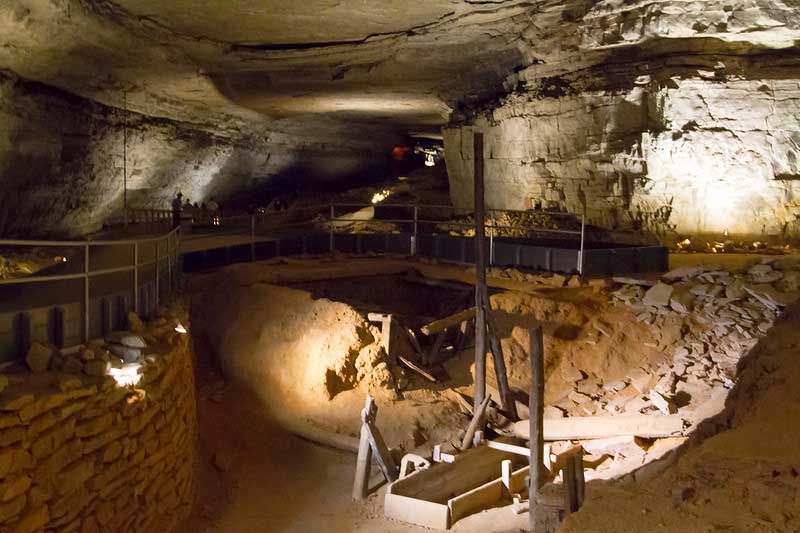 Mammoth Cave National Park lives up to its name just over 30 miles northeast of Bowling Green.
It is the largest cave network in the world, with over 400 miles of this underground karst landscape mapped and surveyed. There are possibly thousands of miles yet uncharted.
The only way to witness the underground world at Mammoth Cave is on a ranger-led, guided cave tour. Several guided tours are offered, varying in length from one to six hours.
These tours range from moderate subterranean introductions to the "Wild Cave" tours, which have you jostling through small passageways.
Cave tours are offered almost every day of the year; however, reservations are available and are recommended.
You can also engage in above-ground activities like water sports on the Green and Nolin Rivers that flow through the park or explore an extensive hiking trail system there.
Mammoth Cave also features three different full-scale campgrounds and many other primitive camping opportunities.
Have more time in Kentucky, do not miss exploring the top attractions and things to do in Cave City, things to do in Lexington and things to do in Owensboro.
Plan a Trip to Bowling Green
There are quite some fun things to do in Bowling Green that will make you want to come back for more.
If you will want to check out all these exciting places listed here, start preparing to make this city your next vacation destination, and pin this guide to make this article your itinerary on your trip.
Have fun!