In search of the best and fun things to do in Fairplay, CO?
Fairplay is a Statutory Town, the County Seat, and the largest municipality of Park County, Colorado, United States. The town had a population of 729 at the 2021 official headcount. It was established in 1859.
The town of Fairplay is a historic gold mining settlement. You can locate this mini Western town close to the southern end of South Park and several vintage Old West neighborhoods.
The town became popular amongst tourists when it hosted the best trout fishing event in the world. The town is treasured by many due to its gorgeous landscapes and many fascinating activities.
Fairplay is located in an ideal location, making it easy for tourists to access its hiking trails, alpine lakes, and other beautiful attractions that pique your interest.
Are you planning an exploration of Fairplay? Here are the best things to do in Fairplay, CO.
Things to Do in Fairplay, CO
1. Kenosha Pass
Kenosha Pass is a tall mountain Pass with a height of 10,000 ft. It is located in the Rocky Mountains of Central Colorado. Geographically, the Pass is nestled on the top of a massive granite batholith, also called the Kenosha Batholith.
The Pass is popular for its beautiful stands of aspen in autumn. Peak leaf season is from late September to early October, and the Kenosha Pass trailhead welcomes many leaf peepers.
It is important to bring water and food since there are few places to buy them. Kenosha is ideal for picnics, nature viewing, camping, hiking, and scenic diving. It is a lovely place to visit and should make up your itinerary of what to do in Fairplay, CO.
Address: Pike National Forest, Fairplay, CO 80440, USA
2. Cohen Park
Are you looking for a place to have fun and interesting moments with your children? One ideal place to stop by during your visit to Fairplay should be Cohen Park.
Many areas in the Park show the right activities suitable for different ages. These areas are ideal for kids still trying to fit in with activities in the playground.
The floors of the playground area are made up of wood chips and tires, making it ideal and safe for kids, not minding their age range. There are plenty of slides and swings at the Park. So there are plenty of things to keep your children excited and happy.
Address: 615-617 Bogue St, Fairplay, CO 80440, United States
3. South Park City Museum
The South Park City Museum is listed on the National Register of Historic Places. It has 43 old furnished structures and buildings that showcase the mining history of this town during the 1880s.
The buildings include a school, hospital, blacksmith shop, drug store, general store, homes, dentist/barber shop, saloon, church, caboose, train engine, and others, showcasing how life was in this town.
You can see every building and the gorgeous furniture, walk along the boardwalk, ring the school bell, play the pianos, etc., which will give you a great feel of the Old West.
The Museum is managed by volunteers and is usually open in summer.
Address: 100 4th St, Fairplay, CO 80440, United States
4. Two Mile High Disc Golf Course
If you are an avid golfer or expert, stop by the Two Mile High Disc Golf Course when you visit this town.
Two Mile High Disc Golf Course is an 18-hole layout designed by architect Ryan Stamper and established in 2015.
If you have longed to experience a great day in a gorgeous landscape, then make sure to drop by with your friends for fun and exciting golf rounds.
There are wooded areas that present different challenges to test your golfing abilities as well as to make you improve even more.
For instance, the Two Mile High Disc Golf Course features flat and grassy fairways that have creeks. While golfing, you can also capture the picturesque views from beneath Silverheels Mountain.
Address: Ballfield Rd, Fairplay, CO 80440, United States
5. Burro Days Festival
One of the best things to do in Fairplay, CO, is to attend Burro Days Festival. It is an event that gives people a perfect feel of the Old West.
A miner in 1949 placed a bet that he could finish a heroic trip on his burro without aid or rest, and this bet led to the start of the Burro Days Celebration.
The amount of money used to place the wager was huge, more than what all the miners in the town were earning in a year.
Many events happen daily during the Festival, including burro, dog, and outhouse races.
You can be part of the parades that feature cowboys, food sellers, and different sorts of interesting entertainment. You can see craft shows, musical shows, and the cowboy church.
Address: Fairplay, Colorado, United States
6. Mountain Sun Arts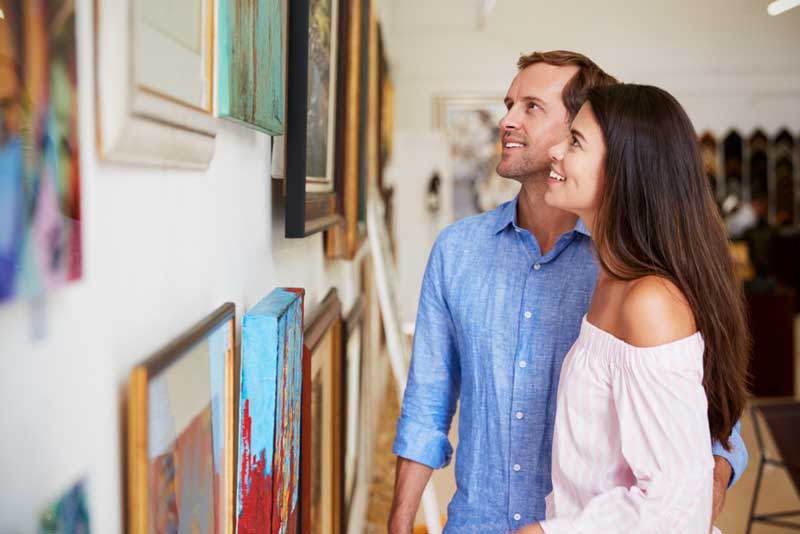 Visit the Mountain Sun Arts, a unique antique and gift store where you can shop for all your vintage antique items. This beautiful shop can be found on a lovely road on Fairplay. It is filled with amazing items, quality gifts, and body products.
The items in their store are not expensive, although the artworks are pricey. You will feel very welcome when you visit the shop, as it has decorations in different mediums by local crafters.
These decorations display a broad range of artistic talents from numerous talents throughout this beautiful town.
This place is a must-visit destination for everyone as it has all you need, whether you intend to surprise someone with a gift or buy something unique for yourself.
Address: 435 Front St, Fairplay, CO 80440, United States
7. Coyote Creek Studio Arts
If you are an art lover, one of the best places to visit in Fairplay, CO, is the Coyote Creek Studio Arts. It is an association of Southern Colorado artists and artisans dedicated to producing incredible art pieces.
The Coyote Creek Studio Arts holds art demonstrations, workshops, and other events for people keen on learning about arts.
You will be able to see the works of the members of this group occasionally or during the event at the Coyote Creek Studio.
They pride themselves in supporting the art community via workshops, arts education, and partnerships with various local establishments.
They are readily available to support anyone keen to learn or expand their knowledge about art. You can check out the studio's many artworks, ranging from Native American works to watercolors.
Visitors can also shop for art pieces ranging from Native American pieces to watercolors and other beautiful artistic offerings.
Address: 419 Front St, Fairplay, CO 80440, United States
8. Fairplay Mardi Gras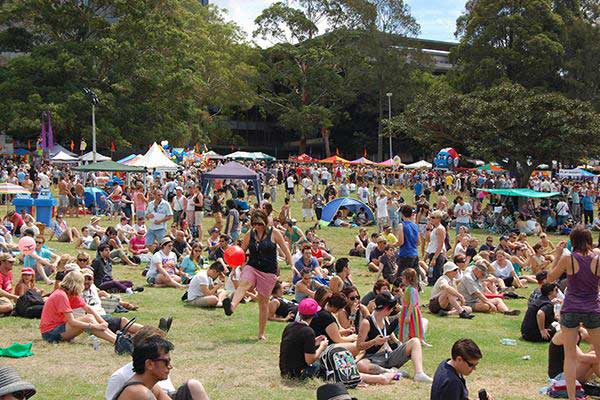 The Fairplay Mardi Gras is an annual festival that occurs around February and March. A large crowd of people from this town attends the festival.
You will see people in different colors of lights and costumes, capes, masks, beads in all manner of colors, and many people dancing.
You will be amazed by the crowd and the many activities ongoing during the celebration. You can enjoy some delicious foods at the festival, such as gators in spicy sauce and beignets.
You can also try out the delicious Cajun foods during the celebration. Attending Fairplay Mardi Gras is one of the fun things to do in Fairplay, CO.
Address: Fairplay, Colorado, United States
Explore this list of things to do in Westminster, and things to do in Cortez for a memorable Colorado road trip.
9. Beaver Creek Trail
If you love hiking, one of the top things to do in Fairplay, CO, is to explore nature to its fullest by hiking along the beautiful Beaver Creek Trail.
The Beaver Creek Trail is a relatively famous offshoot trail due to its easy and quick accessibility. However, you will be able to find quite some peace and tranquillity depending on when you visit.
The Beaver Creek Trail takes almost an hour to finish. As you reach the trail's end, look for teepees.
In addition, you will see stunning large beaver dams, including numerous rows of tree stumps that are well-cut and spread all through the bottom of the valley.
This destination is ideal for a great experience of nature and wildlife, as you will capture views of the untamed wilderness, white clouds, and beautiful skies.
Address: Fairplay, CO 80440, United States
10. Silverheels 100 Mile Endurance Run
Among what to do in Fairplay, CO, is to partake in The Silverheels 100 Mile Endurance Run. This event attracts runners worldwide every year. Plenty of people come here each year to witness this event which promises lots of fun and excitement.
The views of the Silverheels 100 Mile Endurance Run are appreciated by all the runners who come here. It does not matter if you are looking forward to clinging on to a new record as a veteran or want to have your first ultra-distance race; there is something in store for you in this course.
What makes this course unique is its stunning view. Visitors will have to run through discarded mines and ghost towns once filled with life. You will also find sub-alpine meadows and High alpine thriving with fresh air and wildflowers.
You can see several elk or a goshawk down the road. Make runs under several high mountains like the Decalibron" 14ers and travel past beautiful mountains.
Address: Westcliffe, CO 81252, US
11. Limber Grove Trail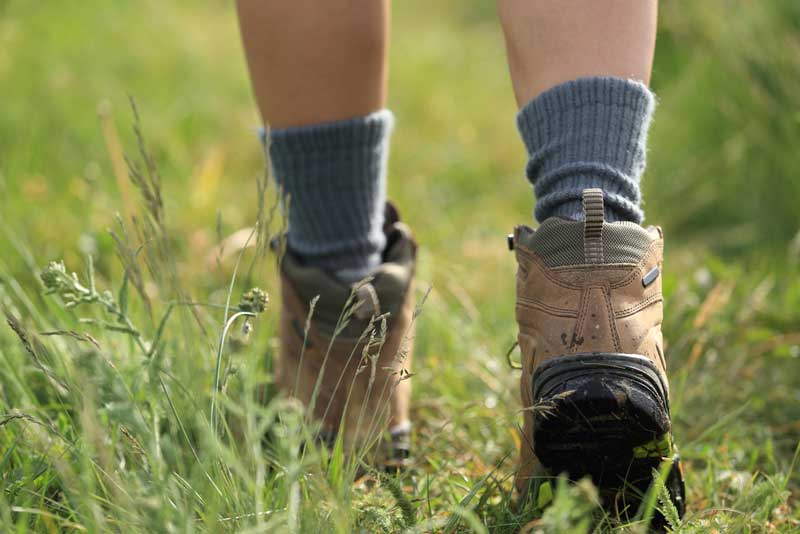 Another excellent trail to go hiking when you visit this town is the Limber Grove Trail. It is such an amazing place to visit in Fairplay, CO.
The sight of the picturesque trail is breathtaking. Tons of campers flock to this destination due to its gorgeous forested environment.
Lush and appealing evergreens elevate the scenery of this place and give it a much better dynamism and balance.
The Trail has plenty of rock formations, and this feature attracts many hikers to this place. These features all come together to make your hiking experience exciting.
The Limber Grove Trail is particularly ideal for trail runners or hiking enthusiasts. It will take one and a half hours to hike on this trail fully. The perfect time of the year to visit the Lumber Grove trail is from June to October.
Address: 984-3898 4 Mile Creek Rd, Fairplay, CO 80440, United States
12. Fairplay Beach
Fairplay Beach is nestled in the famous ancient streets of Fairplay. It is located in the middle of a beautiful artificial pond of great height, which receives water from the South Platte River.
Fairplay Beach was originally built in 1922. It was a dam that curbed the muddiness of the water. A pond was also created in the area.
In 1990, the people of Fairplay saw the need for an outdoor recreational area and created the Fairplay Beach area.
It was indeed the ideal option for creating a park. It provides limitless fun and entertainment through biking, fishing, sightseeing, picnicking, and hiking.
There are campsites in the Park in case you wish to stay overnight in the Park and enjoy a great deal of fun. Fairplay Beach is one of the best places to visit in Fairplay, CO.
Address: Fairplay, CO 80440, United States
13. Platte River Saloon
After many hours of touring through the city, you will surely be famished and in search of a place to fill your stomach with delicious foods. At this stage, the one place to visit is the Platte River Saloon.
The Platte River Saloon is a famous destination for the people of Fairplay, CO. They serve their guests soup, appetizers, salads, pizza, and vegetarian cuisines.
They have excellent customer service. In addition, there's a bar offering fine drinks. Occasionally patrons can participate in delightful games. The environment is conducive and has complimentary Wi-Fi.
You can watch a big match on their large screens, play pool tables and other games. Here is an ideal place to have a great time with family and friends.
Address: 517 Front St, Fairplay, CO 80440, United States
14. Trout Fishing
Trout Fishing is one of the fun things to do in Fairplay, CO. There are numerous streams and lakes to check out if you want to catch California's treasured rainbow trout.
However, you can catch other famous species of fish, including panfish, catfish, rich, and bass.
The Colorado Gold Medal trout streams have been a primary fishing spot for many anglers. Numerous people prefer fishing at Fairplay because it features trout streams of over 50 miles.
Any angler can readily access the streams. This beautiful town in Colorado is the formal Trout Fishing Capital of the State. It should be a must-see destination for everyone.
Address: Fairplay, Colorado, United States
15. Pike National Forest
The Pike National Forest occupies over one million acres and 14,000-foot mountains, streams, wilderness, and campsite areas.
The forest and mountain parks are unique, unlike what you can find everywhere. The driveway is paved. It also has a visitor center where you can get all the necessary information you need about this destination.
The wildlife in the Pike National Forest is amazing. You will see various birds, yellow-belly marmots, pica, and chipmunks.
The Pike National Forest provides stunning panoramic views of the Rocky Mountains, filled with aspen groves, that cause the different wildernesses surrounding it. It is ideal for seeing the popular yellow aspens of fall and even for remarkably distant backpacking trips.
Ensure to stop by during your tour in Fairplay and have a great experience staying outdoors.
Address: Fairplay, Colorado, United States
Considering a Colorado road trip, check out our guides on things to do in Littleton, and things to do in Gunnison for a memorable trip.
16. American Safari Ranch
The American Safari Ranch is located in the gorgeous Colorado Rocky Mountains. The Ranch is six miles from Fairplay, leading to 29 south of Breckenridge.
You can appreciate and enjoy the refreshing air from the high mountains and the clear skies on the Ranch.
Here is a great place to be if you want to take some time off the hustle and bustle of the city or even have some great fun moments as a cowboy or cowgirl.
American Safari Ranch welcomes people of all ages, and they welcome small and large groups.
Besides providing its guests with horseback riding services, it also offers Western BBQ cookouts and an expansive land area to explore. Here is an ideal venue to host your events, such as family gatherings or meetings.
Address: 1484 Co Rd 7, Fairplay, CO 80440, United States
17. High Alpines Sports
High Alpines Sports made its doors available to the public in November 2003. It is a family-owned and run snowboard and ski rental shop perched in the gorgeous mountain area of Fairplay, CO.
As the years went by, their business witnessed tremendous growth, and then relocated to their current location.
During winter, they offer rental services for snowboards, cross-country skis, and snowshoes. There is also a fully equipped shop to maintain your equipment.
They have a vast range of accessories and clothing for you to choose from that will assist you in staying warm on the doors.
During summertime, you will be offered various fishing gear such as files, ammo, hiking gear, camping supplies, golf prospecting equipment, bait, and others. You can also purchase a fishing license throughout the year.
Address: 525 Main St, Fairplay, CO 80440, United States
18. Fourmile Campground
The Fourmile Campground is a place to check out if you want to enjoy a peaceful environment filled with lots of shade, green areas, and enough privacy.
The campground has all the basic facilities you need to have a great time here. With an elevation of 10,760 feet, visitors will enjoy camping amidst the beautiful Rocky Mountains.
The camping season kicks off in the middle of May and till early October. There are toilets for convenience, fire rings, water, and firewood that you can buy at the nearby campground.
In addition, you can check out the Cigar Bar just close to Sinclair to play Simulated Golf. As a result of its peaceful environment, it is highly recommended for anyone searching for a place to escape the busy lifestyle in the city.
Address: Co Rd 18, Fairplay, CO 80440, United States
19. Platte Ranch & Double B Riding Stables
The Platte Ranch & Double B Riding Stables is a public ranch in Fairplay that offers you a one-of-a-kind horseback riding experience coupled with the best of mind-blowing views unmatched anywhere.
You can visit during winter or summer to experience the best horseback riding experience on their 8000-plus acre ranch. Visitors will travel across the South Platte River before coming to the mountainside.
When you get to the top, the views here are truly mesmerizing. It offers scenic views of six mountain ranges that are very impressive.
Apart from horseback riding and the elegant views to see here, this destination is a perfect place to hold your corporate events, family activities, reunions, corporate events Bachelor/Bachelorette parties, and others.
Address: Fairplay, CO 80440, United States
20. South Park Anglers
If you are an avid angler, an ideal thing to do when you visit Fairplay is to check out this fly fishing guide service known as the South Park Anglers.
The South Park Anglers is a fishing charter that provides visitors with all the necessary guides and services they need to have a great fishing experience.
You will have a wonderful lake experience with their CPR/first aid licensed guides and successfully learn how to fish for trophy trout from their fly-fishing experts.
Fly fishing on the lakes of South Park is something you sure do not want to miss out on during your vacation in Fairplay.
Address: Fairplay, Colorado, United States
21. High Creek Fen Preserve
High Creek Fen Preserve is located beneath 10,000 feet and is a stunning relic of the last ice age. The Preserve is the most biologically diverse and blooming-rich fen ever in the Southern Rocky Mountains.
For sure, the Preserve is filled with more varieties of uncommon plant species than any other wetland that is known in Colorado.
The High Creek Fen Preserve Is also the abode to fourteen state uncommon plant species. For some of us who might be wondering what a "fen" is, it is some wet marshland or meadow that receives water from groundwater continually moving to the surface.
In addition, the fen houses the nesting Wilson's Phalaropes and several Mountain Plovers with minimal known population size in South Park.
Pets are not allowed in the den, so ensure to leave them at home while coming. You should pay a visit in mid-July to appreciate the wildflower bloom, where you will see blue jelly, Indian paintbrush, shrubby cinquefoil, pale blue eyes, grass, and daylily.
Address: Fairplay, Colorado, United States
22. Old Red Barn
The Old Red Barn is a unique furniture store in Fairplay, CO. The store was previously stable before it was revamped and transformed to offer vintage furniture produced by local artisans for people to buy.
Local artisans made all the merchandise in the store. The store's mountain-themed items range from antiques to art and mountain decor.
You will also be able to find photos of the local countryside, blankets, high-quality kitchen tools, metal art, jewelry, and blankets.
They have excellent customer service, and their staff are always available to provide you with all the assistance to make your shopping experience pleasant.
Address: 456 Front Street, Fairplay, CO 80440, USA
23. South Park Brewing Colorado
South Park Brewing is a brewhouse and restaurant. One of the top things to do in Fairplay, CO, is to stop by this place, especially if you're a lover of beer.
It is an excellent place to visit if you are looking for a place to have a great time with your family and friends, and this place has got you covered.
They serve street tacos, salads, sandwiches, and burritos in an outdoor, family-friendly atmosphere. There are two screens available to see your favorite sports, and they can also house groups in both small and large sizes. Dogs are not allowed in their patio or inside except for ADA service animals.
You can check out their taproom, which follows a first come, first serve routine during business hours. They also serve wine, liquor, locally crafted mocktails, and the best ginger beer.
Address: 297 1/2 US Hwy 285, Fairplay, CO 80440, United States
Would you like to know some of the best attractions in Colorado? Here is a tourist guide on things to do in Loveland, and things to do in Rogers for a fun time.
Plan Your Trip to Fairplay
If you plan to have a perfect getaway experience on your next vacation, one place to be is the beautiful town of Fairplay, CO.
The town is popular due to its amazing natural scenery and exceptional character. There are lots of beautiful attractions that will surely pique your interest, so do well to go through our well-planned list of things to do here.