Elkhart, a city located in the northernmost part of Indiana. This city offers a wide range of activities for a fun and memorable vacation
If you love adventures and would like to spend more time outdoors, this city provides such an opportunity.
The city offers something exciting for everyone, and it is a perfect place for families to visit and have a fun time.
Elkhart is widely known for its colorful jazz festival and many other amazing events; you will find yourself participating in the occasions and having a great time.
For a memorable vacation, here are the top things to do in Elkhart, IN
Things to Do in Elkhart
1. Midwest Museum of American Art
A 25 000-square feet art facility located in the downtown district of Elkhart, a visit to the Midwest Museum of American Art should be on your list of things to do in Elkhart, especially if you're an art buff.
Midwest Museum of American Art is a non-profit organization in a beautifully transformed neo-classical style bank building funded by donations, grants, and membership.
It displays an outstanding collection of American Art emphasizing the 19th century to the 21st century.
Midwest Museum of American Art houses more than seven thousand permanent artworks with one thousand two hundred on display all year round.
The art facility showcases a wide selection of hand-signed lithographs made by the famous American illustrator Norman Rockwell including the world's largest Overbeck art pottery collection.
Address:429 S Main St, Elkhart, IN 46516, United States
2. RV-MH Hall of Fame and Museum
RV-MH Hall of Fame and Museum is a unique museum with a wide range of historic recreational vehicles from Airstream, Winnebago, and others.
The museum shows technological advancements and tells the chronological history of recreational vehicles, including the manufactured housing industry from World War I.
There are ancient trailers, memorabilia, and photos, from the 1920s and 1930s at the Rv Founders Hall.
The Exhibitor hall showcases illustrations of products of the RV industry and their history; the 1913 Earl Travel trailer is the oldest exhibit in the museum.
RV-MH Hall of Fame and Museum's primary aim is to recognize, honor, and preserve the history, individuals, and pioneers who have played a vital role in making Recreational Vehicle and Manufactured Housing industries into what they have become today.
The museum is open from Monday to Saturday from 9am-5pm and Sunday 9am-5pm. There are many things to see here; the exhibits constantly increase and become more fancier.
Address:21565 Executive Pkwy, Elkhart, IN 46514, United States
3. National New York Central Railroad Museum
National New York Central Railroad Museum was built in honor of " the glory days" of America's railroads during the period when there were goodwill ambassadors all over the country, including symbols of progress.
The museum was founded in 1987 to preserve both national and local railroad heritage directly related to the New York Central System.
With 11,000 route miles of track in eleven states and two Canadian provinces, National New York Central Railroad was once tagged the second-largest railroad.
The railroad arrived in Elkhart in 1851, and the city became a vital link connecting the Midwest with the Atlantic Seaboard and beyond.
Address:721 S Main St, Elkhart, IN 46516, United States
4. Southgate Crossing
Southgate Crossing is a three-story building of 51,000 square feet built in 2006 worth over $4million. It opened in 2007 with over four hundred and ninety indoor and outdoor farmers' market booth spaces.
For a unique and incredible experience, add a visit to Southgate Crossing to your list of things to do in Elkhart.
Southgate Crossing is one of the biggest Amish-built peg-and-beam construction in the country; it serves as a retail Center for both the local community and tourists.
It offers goods and services to the public, providing them with a family-centered experience and supporting the vendors in exchange.
Southgate Crossing offers daily food options, in-house catering, substantial agricultural development programs, and weekly entertainment.
You will find products reflecting an American, homespun theme and do-it-yourself; the facility is the perfect place for special occasions.
Southgate Crossing is open on Saturday from 8am-4pm, Tuesday from 11am-6pm, and Wednesday to Friday from 11am-8pm.
Address:27751 Co Rd 26, Elkhart, IN 46517, United States
5. Secret Door Games
Another best thing to do in Elkhart is visiting Secret Door Game; it was established in 2015 and is located in downtown Elkhart.
Secret Door Games has grown widely over the years and is your number one source for books, graphic novels, games, and gifts.
They also offer unique toys and comics; Secret Door Games should come to mind whenever you want to do something new and fun.
Secret Door Games is beautiful and well organized with friendly staff and a wide selection of fantastic items.
They are open from Tuesday & Wednesday from 1pm-8pm, Thursday from 1pm-10pm, Friday 1pm-11pm, Saturday from 12pm-10pm, and Sunday from 12pm-6pm(closed Monday)
Address:215 S Main St, Elkhart, IN 46516, United States
6. Elkhart Environmental Center
Elkhart Environmental Center is a home for several wildlife and a part of a larger one hundred and twenty acres River Greenway system.
The center was established in 1991 as an educational center that offers educational events, programs, and volunteer opportunities.
Elkhart Environmental Center features five wetlands that serve as habitats for wildlife which also help in reducing stormwater runoff.
This center also consists of native wildflower patches, wooded buffers, and grass areas by the river as additional habitat.
Elkhart Environmental Center offers multiple outdoor settings such as a boat launch, reflection grove, hiking trails, a boat launch, and other ecosystems like forest areas, prairies, and wetlands.
The environment is a mix of both natural and urban to show that they can co-exist successfully.
Address: 1717 E Lusher Ave, Elkhart, IN 46516, United States
7. Antonio's
If you're searching for a decent restaurant where you can dine and enjoy fantastic meals, add a visit to Antonio's to your list of things to do in Elkhart.
Antonio's is the number one place that serves authentic Southern Italian meals made from scratch using special ingredients.
It is a family-owned and operated restaurant by the Cataldo family, which brought its branch from Italy to America in 1966.
Antonio's offers a comprehensive food menu that includes burrata, mozzarella sticks, eggplant arugula salad, lasagna bolognese, pasta, and so on. They are known for serving delicious gourmet pizzas like Italian stallion, margarita pizza, tony Russo pizza, vegas Fortuna pizza, and more.
The restaurant serves a wide variety of wines, beers, vodka, whiskey, gin, and cocktails which includes Signature Barrel, Orange Juices, Limoncello, Stella Artois, Abvblue Moon, Miller Lite, and lots more.
Antonio's features a cozy bar perfect for relaxation and a beautiful banquet room for any kind of special events or private parties.
Address: 1105 Goshen Ave, Elkhart, IN 46516, United States
8. Simonton Lake
Simonton Lake is an amazing place you wouldn't want to miss in Elkhart.
Due to its unique mix of both nature and beauty, Simonton Lake has become one of the most popular lakes in the city.
The lake is one of the perfect spots to fish in the whole state, and you will find fishes such as largemouth bass, walleye, and bluegill.
You might also decide to go boating or hiking as many well-paved trails run next to the lake.
Do well to visit Simonton Lake, you don't only get to embrace nature but also have fun.
Address: N Cassopolis Street Elkhart, IN 46514 United States
9. Signature Lanes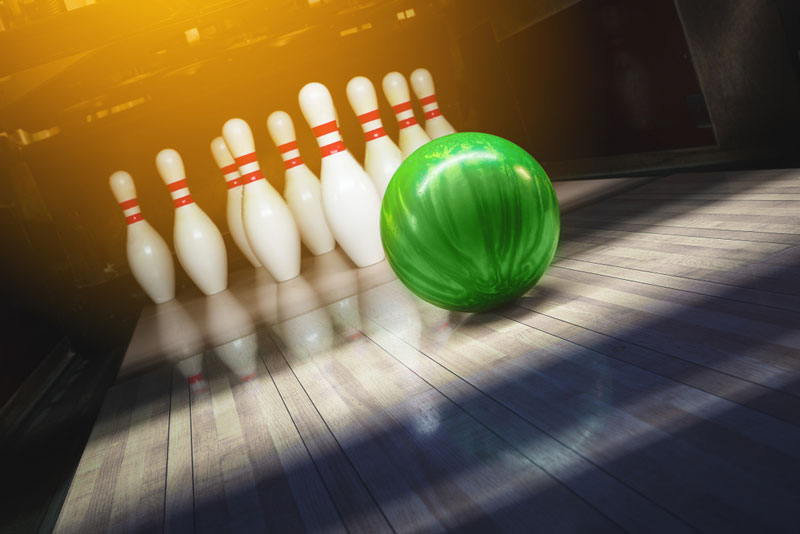 Signature Lanes is the number one destination for families who desire to have a fun-filled experience in Elkhart.
The facility offers the public a unique and amazing experience, making it a perfect place to spend time with your family and friends.
Signature Lanes offers laser light cosmic bowling options and bowling leagues where you and your team compete with other players of your skill level.
They also offer an arcade room consisting of different games and pool tables to pick from and are great for all ages. In addition, there is a banquet and meeting center for corporate gatherings, officials, and teams, with a screen, projector, podium, and tables.
Don't forget to check out their full-service sports bar lounge with different drinks and the lovely restaurant that seats up to seventy people and offers delectable meals.
Signature Lanes is open from Tuesday to Thursday from 11am-9pm, Friday & Saturday from 11am-11pm, and Sunday from 12pm-5:30pm( closed on Monday)
Address:1180 Fremont Ct, Elkhart, IN 46516, United States
10. Walker Park
One fun thing to do in Elkhart is dropping by Walker Park with your travel companions, and it is a public facility.
Walker Park is an incredibly charming park and is mainly visited by people who love nature and what to have fun.
The park comprises a fun playground with a unique structure, well equipped and designed for the little ones to have optimum excitement.
Walker Park consists of a picnic area appropriately maintained and clean, a perfect place for romantic dates and family picnics.
There is a multi-purpose sports field and walking trail nice for walking around the facility while also enjoying the serene environment.
Address:3419 E Bristol Street Elkhart, IN 46514 United States
11. Linton's Enchanted Gardens
Linton's Enchanted Gardens is a real gem and should be added to your list of things to do in Elkhart.
The gardens feature 50 000 square feet of indoor shopping packed with stunning displays that will exceed your expectations.
Linton's Enchanted Gardens is often called "the Disney of Garden Centers" and is Indiana's biggest facility with more than nine acres of outdoor displays.
The indoor store features a wide variety of rare gifts, women's fashions & accessories, handcrafted jewelry, and seasonal decor items.
Linton's Enchanted Gardens allows kids to take a tour through the charming grounds, enchanted garden's train, and also check out the free petting zoo with beautiful animals.
There are lots of things to do here, starting from a swan paddleboat, gemstone mining, pedal train, quad cycle, and pedal Go-karts.
Linton's Enchanted Gardens also features a lovely cafe that serves fresh, quality, and healthy breakfast and lunch, including handcrafted hot & chilled drinks and desserts.
The garden is open all year-round from Monday to Friday from 8am-7pm, Saturday & Sunday from 8am- 6pm; while the café is open from 9am – 4pm daily (spring & summer) and 10am – 4pm daily (fall & winter)
Address:315 County Rd 17, Elkhart, IN 46516, United States
12. Island Park
Island Park is a beautiful park in Elkhart that offers essential fun and exciting amenities required for families to have a great time.
The park features a nice playground equipped with many play equipment for children to explore and have fun.
There is a sand volleyball court, walking trail, drinking fountain, and fishing spot. It also features picnic areas with picnic tables, picnic shelters, or pavilions to cater to the need for family reunions, get-togethers, and more.
Island Park is well maintained and clean, with picturesque views and the availability of conducive restrooms.
Address:N Main St &, E Sycamore St, Elkhart, IN 46516, United States
13. Eastlake Athletic Club
Eastlake Athletic Club is a facility in Elkhart for athletes or those who simply just want to keep fit and in shape.
It is a tennis and fitness center that offers all the equipment needed for exercising and practicing either alone or with your team.
Eastlake Athletic Club features basketball and racquetball courts which are also open to everyone, whether beginner or expert.
The center offers tennis lessons and personal fitness training from experienced and professional instructors.
Address:3400 Henke Street Elkhart, IN 46514 United States
14. NIBCO Water and Ice Park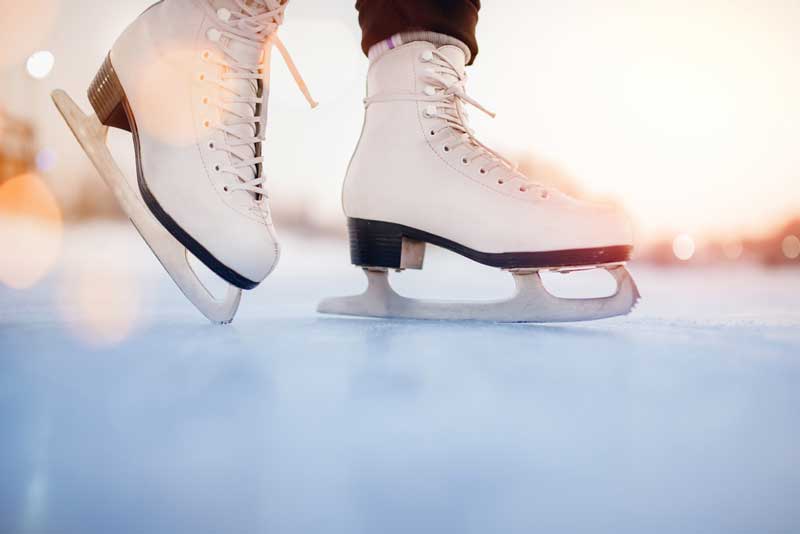 NIBCO Water and Ice Park is a family-friendly fun center and a great place to while away time and have an unforgettable experience.
The park offers the best options for outdoor activities, and it acts as a great splash pad during the summer.
NIBCO Water and Ice Park provide a super smooth ice floor in the winter for the public to skate to their satisfaction.
They offer delightful snacks, don't forget to try out a cup of their brewed coffee and other bites before or after all the fun.
NIBCO Water and Ice Park consists of two sections: a circular pond and trail. The ice rink is well-maintained and perfect for beginners and advanced skaters.
The park is open for everyone with an admission fee of $5, with the exemption of kids from two and below who are allowed for free.
Address:301 Nibco Pkwy, Elkhart, IN 46516, United States
15. Wellfield Botanic Gardens
An amazingly beautiful place that brings you close to nature is the Wellfield Botanic Gardens, and it should be added to your Elkhart to-do list.
Wellfield Botanic Gardens stretches to approximately thirty-six acres of land, featuring a pond surrounded by a wide selection of pagodas, sculptures, flora & fauna, and benches.
The garden is referred to as a"Living Museum" and a working source of drinking water and hydropower. Wellfield Botanic Gardens is funded by private donations, memberships, grants, and earned revenue being a non-profit organization.
Wellfield Botanic Gardens contains more than themed garden areas, such as a Children's garden and a Japanese "Island Garden."
The Lakes, waterfalls, streams, and other water resources occupy about eighteen acres of the property. In addition, Wellfield Botanic Gardens hosts family-friendly events such as a fantastic Winter Wonderland Holiday lights and a summer concert series during the holiday period.
Wellfield Botanic Gardens offers recreational and educational programs for everyone regardless of age; it is also available for rentals for weddings, corporate events, and other private events.
This answers what to do in Elkhart, for a fun time, Do add to your bucket list of things to do in Elkhart, IN.
Address:1011 N Main St, Elkhart, IN 46514, United States
Planning an Indiana road trip? here is a guide on fun things to do in Greenwood , things to do in Jasper and things to do in Lafayette for a fun trip.
16. Westwind Brewery
If a place that offers you a wide range of unique drinks is what you are searching for, Westwind brewery is the right choice for you.
Westwind Brewery ensures the visitors have a good time and come together to enjoy locally brewed craft drinks.
The friendly and welcoming ambiance of the brewery, coupled with the high hospitality, will surprise you.
Westwind Brewery offers drinks like Better Days Raspberry Wheat, Kingsmen Kolsch, Persephone Amber Ale, Sacrifice, Twenty-Four Elders, This Is the Way, Ice Delay (Black Cherry), and more.
They also offer a small food menu including Dutch Country Pretzel, Chips & queso, Better Made Potato Chips, Pretzel,s, and Pimento Cheese, WWB Cuban Sandwich, Grilled Chicken Parmesan Fettuccine and so on.
Westwind brewery is open on Monday, Thursday, & Friday from 3pm-8pm, and Saturday from 12pm-8pm, and Sunday 12pm-4pm ( closed Tuesday & Wednesday)
Address:911 Plum St, Elkhart, IN 46514, United States
17. Ruthmere
For the history buff, Ruthmere is one of the fun things to do in Elkhart, IN. It was built in 1908 by Elizabeth and Albert Beardsley.
Ruthmere was initially referred to as the heart of Elkhart. It passed through series of renovations to attract and give people a glance into the city's history.
The facility consists of two historic properties that offer the public an incredible experience of architecture, history, and art.
You can take a guided tour around Ruthmere Mansion or the historic Havilah Beardsley house with their historic furnishings, beautiful decorations, and arts, including Tiffany lamps, Rodin Sculptures, and vintage autos.
Ruthmere offers you an opportunity to join an educational program, listen to a concert, or host your special events, including a fantastic garden wedding. It is open to everyone Tuesday to Saturday from 10am-3pm, and Sunday from 1pm-3pm.
Address:302 E Beardsley Ave, Elkhart, IN 46514, United States
18. ETHOS Innovation Center
Another best thing to do in Elkhart is visiting ETHOS Innovation Center, a five-day virtual focus on science, technology, engineering, and maths(STEM).
It was built as a platform to help children and adults to develop interest in technology and science through interactive events and programs.
ETHOS Innovation Center allows them to connect science to everyday life through problem-solving, critical thinking, and discovery.
The innovative center offers programs such as the Science2Go Bus, the ETHOS Academy, after-school programming, science camps organized during fall break, spring break & summer, and many other community events.
ETHOS Innovation Center gives teachers and students an opportunity to meet and surpass benchmarks made by the National standardized tests.
Address:1025 N Michigan St, Elkhart, IN 46514, United States
19. Five Star Dive Bar
For that next outdoor eat-out with your family and friends in Elkhart, add a visit to Five Star Dive Bar to your bucket list of things to do in Elkhart.
Five Star Dive Bar was founded in 2012 and had been consistently serving the public with delectable meals made by the best chefs.
They offer an extensive food menu that includes shrimp tacos, burgers, chicken quesadillas, ribeye Philly cheesesteak, Atlantic cod basket, French dip sandwiches, personal flatbread pizza, and more.
Five Star Dive Bar serves chilled and tasty beverages like soda, coffee, lemonade, iced tea, and root beer bottles.
The restaurant hosts live bands, comedy, trivia nights,s, and other exciting live entertainment. Five Star Dive Bar staff is polite and professional when taking orders from the visitors.
Address:526 S Main St, Elkhart, IN 46516-3237 United States
20. Iechyd Da Brewing Company
Iechyd Da Brewing Company is a fantastic place to chill and hang out with your family and friends in Elkhart.
The brewing company is a beautifully designed outlet that offers a friendly atmosphere and delicious meals and drinks.
The brewery features a taproom where guests can try out some of the latest and best productions. The taproom is open Wednesday and Thursday from 3pm-9pm, Friday 11am-9pm, Saturday 12pm-9pm, and Sunday from 12pm-8pm.
Iechyd Da Brewing Company offers a little food menu, including chicken ricotta sandwiches, salads, bacon & fig pizza, cheese & crackers, jerk pork pizza, and more.
They also offer a remarkable list of drinks such as big pit porter, local blonde, freshly brewed iced tea, Murray the hump pale ale, lemonade, ginger lime, blackberry, and others,
Address:317 N Main St, Elkhart, IN 46516, United States
21. Quilt Gardens
If you are a nature lover, stop by Quilt Gardens in Elkart, and you would certainly love it here; its beauty and peaceful nature will fill your soul.
Quilt Gardens boasts over a million vibrant blooms from May 30th to September 15th and features hand-painted super-sized murals and sixteen large gardens.
The quilt gardens is located along the heritage trail are a mix of gardening, art, and quilting, forming a one-of-a-kind event with the quilt-themed murals and unique patchwork of quilt-inspired gardens linked by the roads creating the Heritage trail.
Each quilt garden scattered throughout the state adopts a unique pattern and design with its unique story that makes it stand out from others.
Address:3421 Cassopolis St, Elkhart, IN 46514 United States
22. Body Language Relaxation Spa
As much as you're having a great time in Elkhart, don't forget to take a break and pamper your body.
Body Language Relaxation Spa offers services that helps you relax and feel refreshed, giving you a heavenly feeling.
These services serve as food for the body, spirit, and mind, a perfect way to escape from all the bustle and hustle of the world.
Body Language Relaxation Spa offers a quiet time for imagination, healing time for self-preservation, and a restful time for regeneration.
They offer the best body treatments, amazing massages, brow & lash contouring, facials, yoga, and other fitness classes.
Body Language Relaxation Spa only offers different services from their well-experienced and highly trained staff, especially in beauty and personal care.
Address;720 E Jackson Blvd, Elkhart, IN 46516, United States
23. The Lerner Theatre
When you're in the mood to get out and enjoy entertaining shows, add a visit to the Lerner Theatre to your list of things to do in Elkhart.
The Lerner Theatre was built on November 24, 1924, by Harry E. Lerner, who wanted to provide the patrons with an exceptional experience.
The theater had passed through numerous changes in ownership before it was bought by the city of Elkhart from Ruth Miller in 1990 in a bid to save the theater from damages caused by vacancy.
Many locals came together to form the nonprofit premier arts and agreed with the city to operate the facility as a performing Center.
The Lerner Theatre passed through a renovation of 18 million dollars in 2011 with the restoration of the Grand lounge, new carpeting, Interior painting on the main floor, lighting, and new seats.
Address:410 S Main St, Elkhart, IN 46516, United States
24. Boot Lake Nature Preserve
Enjoy your family trip by visiting the Boot Lake Nature Preserve. It is a 300-acre natural area located on Co Rd. 3.
Boot Lake Nature Preserve comprises wooded areas, prairie, and wetlands. It is home to uncommon and endangered flora and fauna.
The Nature Preserve is an ideal location for viewing wildlife and birdwatching, with a beautiful natural landscape connecting you to nature.
Over 200 species of birds call this place their home, including sensitive grassland-nesting birds seen in a revamped prairie that occupies 80 acres of the natural area.
Picnicking is another activity that can be carried out at the nature preserve. It has a mini pavilion where you can sit back and relax. The Nature Preserve also offers excellent photo opportunities because of the scenic views.
Address: 51430 Co Rd 3, Elkhart, IN 46514, United States
25. Cobus Creek County Park
If you are an outdoor enthusiast, one of the best things to do when you visit Elkhart, Indiana, is to check out Cobus Creek Park, a well-known attraction with plenty of fun things to do.
The Park occupies 84 acres of land in the northwest portion of Elkhart County. This place, previously farmland, now preserves various natural landscapes, including woods, prairies, wetlands, and a cold water-trout stream.
Some outdoor activities to do when you visit the park are birding, hiking, mountain biking, fishing, and biking.
Do not forget to check out the hard-packed and natural trails ideal for mountain biking. There is also a sensitive garden in the park.
Cobus Creek County Park is also a place of abode for endangered bird species such as Lake Sparrow and Sedge Wren. The cold water trout stream is one of the many in Indiana, making it a perfect spot for fishing amongst fishing enthusiasts.
Address: 30680 County Road 8, Elkhart, IN 46514, USA
Want more of Indiana? do check out our list of things to do in Indianapolis, things to do in Columbus, and things to do in Fishers for a memorable vacation.
Plan a Trip to Elkhart
There is never a dull moment in Elkhart as there is always something unique to do and places to visit. Elkhart is also known as a gem for its vast outdoor recreations.
The city never runs out of beautiful places and interesting sites that not just bring you closer to nature but also learn more about history.
Start planning your trip to Elkhart.