Williamsburg is an Independent city in Virginia, United States. The city is in the northern part of the Hampton Roads Metropolitan area.
Williamsburg's tourism-based economy was propelled by Colonial Williamsburg, the city's refurbished Historic Area.
Williamsburg used to be the capital of the colony and commonwealth of Virginia.
Thankfully the city's eighteen-century streets are still well-maintained with remarkable old buildings and historical landmarks.
Are you planning an exploration of Williamsburg? Here are some of the best antique stores in Williamsburg, VA.
Antique Stores in Williamsburg, VA
1. The Lightfoot Antique Mall & Country General Store
The Lightfoot Antique Mall & Country General Store is a family-operated business that has operated for over 20 years.
With more than 35 vendors to choose from, they offer almost everything in their store, ranging from handmade primitive to antique furniture to vintage kitchenware and more.
Every weekend the lot close to the store holds the only weekly flea market in the city.
The flea market could get canceled on rainy days, but besides that, it is open throughout the year.
The Lightfoot Antique Mall & Country General Store is open Monday to Saturday from 10 am to 5 pm and Sunday from noon to 5 pm.
The store is also dog friendly, so you can bring your four-legged friends.
If you want some of the best prices around Williamsburg, head to The Lightfoot Antique Mall & Country General Store. It is one of the best antique stores in Williamsburg, VA.
Address: 6623 Richmond Rd A, Williamsburg, VA 23188, United States
2. Habitat Restore- Williamsburg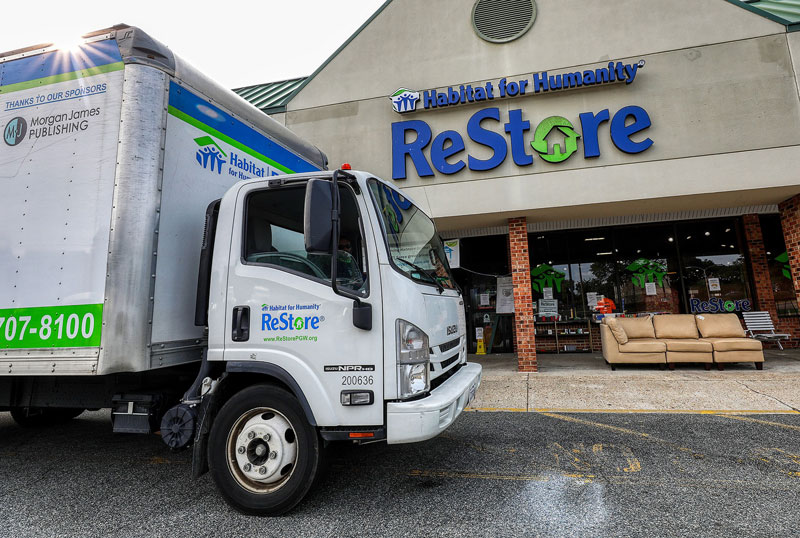 Habitat Restore- Williamsburg is one of the perfect places to buy gently-used furniture.
They sell discontinued, overstocked, new, and gently used furniture, fixtures, appliances, decor, and building materials donated by stores, contractors, manufacturers, and individuals.
Several antiques, home décor items, and housewares are available here. This store is the sixth most famous Restore in America.
Another reason you will like this place when you visit is the employers; they are simply amazing.
You can't visit Habitat Restore- Williamsburg without purchasing an item.
Address: 1303 Jamestown Rd, Williamsburg, VA 23185, United States
3. Goodman's Interiors & Antiques
Goodman's Interiors & Antiques offers extraordinary shopping experiences to its visitors.
They offer a wide selection of period antiques, mid-century, modern, vintage, and modern home furnishings.
Their showroom features China lighting, sterling, linens, and crystal.
The workers at Goodman's Interiors & Antiques will inspire you with their knowledge and design skills.
Goodman's Interior & Antique is also a reliable name in buying gold, silver, estate, and heirlooms.
They are insured, licensed, and bound to provide the best environment to sell your valuable items.
Address: 5251 John Tyler Hwy #4, Williamsburg, VA 23185, United States
4. Shaia Oriental Rugs
Shaia Oriental Rugs has been involved in selling and servicing the best oriental rugs since 1973.
Not only do they sell rugs, but they also clean, repair, refurbish and appraise rugs.
Some magnificent rugs you have never seen can be discovered at Shaia Oriental Rugs of Williamsburg.
Hundreds of unique, beautiful rugs from across the world are piled high around the room and spread out in front of you.
The owner, Frank Shaia, has become famous for his knowledge and passion for antique oriental rugs.
Additionally, he has become quite famous for discovering and acquiring stunning antique pieces for his collection and patrons.
Shaia Oriental Rug aims to help you find the ideal rug for your home needs and desire.
They understand textiles, construction, and dyes used in rugs and how to maintain them properly.
Besides offering rugs with immense value and antique rugs, the rugs are of great prizes and in all sizes.
Shaia Oriental Rugs sells gorgeous rugs from different parts of the world, including Egypt, India, Persia, and Turkey.
Address: 1325 Jamestown Rd, Williamsburg, VA 23185, United States
5. The Williamsburg Bazaar
The Williamsburg Bazaar is situated in the Premium Outlet in Williamsburg.
This unique store offers various items to satisfy all your shopping needs, from tools to clothing, personalized creations, antiques, jewelry, and modern items
The Williamsburg Bazaar is a one-stop shop for home décor, furniture, dog accessories, Nascar memorabilia, and vintage items.
The Williamsburg Bazaar has more than 54 local businesses whose merchandise changes daily.
This store also offers a plethora of small arts and crafts, trinkets, photos, arts, and textiles.
The staff and owners are incredibly polite and will ensure that you have a warm and welcoming experience.
The merchandise prices at The Williamsburg Bazaar are also affordable, making it an excellent place for people with a shopping budget.
Drop by the store and shop to your heart's content.
Address: 5625-F120, Richmond Rd F120, Williamsburg, VA 23188, United States
6. Seasons of Williamsburg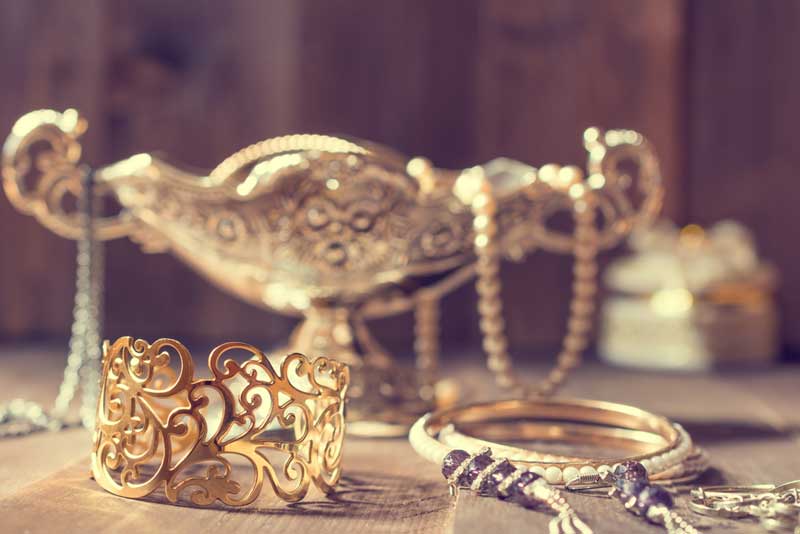 Just as every new year has its own set of sights, smells, and sounds, so does the Season of Williamsburg capture the charm of every season with top-tier gift items and fresh floral designs.
With an extensive array of fresh and artificial flowers, gifts, antiques, and home and garden accents, Season of Williamsburg has something to offer everyone.
With specialty merchandise for every season and holiday, the Season of Williamsburg is an enjoyable stop during your vacation in the city.
Since 1991, Season of Williamsburg has been decorating homes and gardens with fresh flowers, seasonal décor, classic touches of lamps, prints, mirrors, containers, and custom silk floral arrangements.
Added to the mix is an incredible collection of vintage and antique silver, glassware, and china.
A visit to this shop is a pleasure that starts with convenient and easy parking and continues with a wide selection of gifts, accessories, and flowers.
The building contains all the modern amenities but is built in a classic style, making it look like it has been around for a long time.
As soon as you enter Seasons of Williamsburg, you will be embraced with year-round beauty.
Address: 1308 Jamestown Rd, Williamsburg, VA 23185, United States
7. Vintage Summer Ltd
Vintage Summer Ltd is a home décor, vintage clothing, jewelry, and gift shop. This antique place has a physical and an online shop. It is one of the top antique stores in Williamsburg, VA.
Vintage Summer Ltd has plenty of vintage items, including antiques, handcrafted designs from local artisans and artists, up-cycled creations, and new uniquely sourced gifts.
The store owner, Sue Summer, is a brilliant artist and creator originally from Alexandria, Virginia.
Sue's passion for vintage things began as a kid rummaging through her grandparents' attic.
Sue Summer has a sharp eye for noticing beauty in every object, and when you step into the store, she's always willing to help you with anything
Address: 3303 Poplar Creek Ln, Williamsburg, VA 23188, United States
8. Prentis Store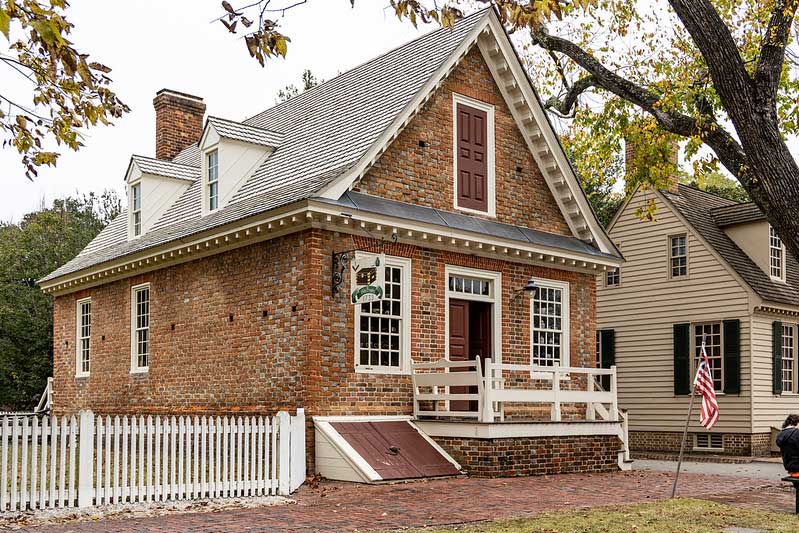 Prentis Store, located on the corner of Duke of Gloucester Street and Colonial Street since 1739, is Williamsburg's oldest remaining commercial structure.
The Store is built with bricks and other costly materials for the "ordinary" to be a magnificent building that would attract the wealthiest clients.
The store was furnished with textiles, pottery, toys, and more for everyday life in Virginia's Colonial Capital.
Although the business that became the Prentis Store emanated with Archibald Blair, it was William Prentis that built the brick building that still stands.
The Prentis Store displays wares constructed using the techniques of the 1700s.
Available items include iron hardware tools, handcrafted leather goods, furniture, writing instruments, pottery, inks, seals, native American crafts, and paper.
Address: 213 E Duke of Gloucester St, Williamsburg, VA 23185, United States
Also, check out the best of attractions and activities in Suffolk, and Portsmouth for a fun vacation in Virginia.
9. Lemon Tree Corners
Lemon Tree Corners was founded in 1975. Throughout the years, they have enjoyed buying and selling antiques and costume jewelry.
This treasure trove featuring vintage pieces is located on the first floor of Williamsburg, lazuli Daisy.
Along with their garden art and upcycled furniture, they have an outstanding collection of quality products for various creative needs.
Some products include Debi's Design Dairy DIY Chalk Paint, Paint Pixie Brushes, JRV Stencils, and Iron Orchid Design IOD Products.
Shopping at Lemon Tree Corners is fantastic. What better way to accessorize your home than with treasured pieces of days gone by?
Address: 3032 Richmond Rd, Williamsburg, VA 23185, United States
10. Charlie's Antiques
Charlie's Antiques features antique marble columns, garden decorations, statues, stone fountains, and more from all over the world.
Charlie's Antiques feature a comprehensive line of natural stones and foreign stones.
The items are for landscaping, stone scaping, and exterior designing needs.
Visit Charlie's Antiques and take a look at their ever-expanding showcase.
Whether you are searching for something specific to bring your dreams to reality or need a healthy dose of inspiration, you will undoubtedly find it here.
Address: 6500 Richmond Rd, Williamsburg, VA 23188, United States
11. Flipping Flea Marketplace
With more than 100 vendors and even some delectable treats to keep you fueled while you explore, this destination will undoubtedly win you over.
The Flipping Flea Marketplace, founded in 2018, is a remarkable place to fulfill all your antique shopping dreams.
Flipping Flea Marketplace is the only indoor market in Williamsburg. The marketplace has over 100 vendors to browse through when you visit.
Items at Flipping Flea Marketplace range from antique collectibles to kitchenware, décor, handmade gifts, and more.
You will never really know what you will find when you step inside.
The holidays are an enjoyable time to visit because you will discover fascinating ornaments and decorations you won't find anywhere else.
Every Christmas, Easter, Halloween, and Thanksgiving, the Flipping Flea feels like a whole new experience.
Flipping Flea includes a space called the Sipping Flea, where you can load up on homemade donuts and coffee to energize you the whole day.
You could even visit this store just for the homemade donuts and brewed coffee.
The city has no shortage of delicious baked goods, but theirs may be one of the best.
So whether you are shopping for yourself or a special someone, you will be pleased you stopped by Flipping Flea Marketplace.
Address: 7003 Richmond Rd, Williamsburg, VA 23188, United States
12. Brick & Vine
The very minute a visitor steps through the door of Brick & Vine, the brand's anthem, "Where Trends Meets Tradition," comes to life.
Modern and vintage fixtures, brick archways, natural lights, and colors from the Williamsburg paint collection of Benjamin Moore come together to create a cozy, refined, and spacious environment.
Brick & Vine's items include Williamsburg brand home décor, furnishings, and refined accents influenced by the finest design ideas of the past, reimagined and interpreted for the modern day.
Visitors will also discover exclusive gourmet food, wine, craft beer, collectibles, jewelry, and seasonal decorations.
Explore Brick & Vine's Design Center and find decorative fabrics, custom furniture, wallpaper, and floor coverings.
Address: 431 W Duke of Gloucester St, Williamsburg, VA 23185, United States
13 Williamsburg Antique Mall
The Williamsburg Antique Mall is a destination for guests who wish to buy antiques and collectibles. It is one of the top antique stores in Williamsburg, VA.
With more than 300 dealers occupying 45,000 square feet, this mall is larger than many similar facilities and features more dealers.
Williamsburg Antique Mall is furnished with a state-of-the-art system for air conditioning, heating, and lighting. It is conveniently handicapped-accessible.
Their Café Antiquity, situated in the building, serves salads, gourmet soup, sandwiches, and desserts.
The picky shopper can find items on anything from gorgeous antique furniture to vintage jewelry.
With a terrific selection and service-oriented workers, the Williamsburg Antiques Mall makes the trip to this city more unique for collectible or antique seekers.
Address:: 500 Lightfoot Rd, Williamsburg, VA 23188, United States
14. The Mole Hole
The Mole Hole, located in the center of Williamsburg, is an extraordinary boutique and gift shop.
It offers visitors a place to find ageless fashion pieces, eye-catching home décor items, and an incredible collection of exquisite, fashionable, vintage, and designer jewelry.
The shop carries many clothes, purses, umbrellas, pictures, scarves, home décor, and more.
The polite staff is available to aid you in your search for the perfect item or to find the ideal accessories and outfit for your personal needs.
Mole Hole also carries a terrific collection of vintage and brand new jewelry for your browsing delight, including 10, 14, and 18 karate fine estate jewelry and estate Sterling.
You can leave the shop with a wrapped present to please your loved ones or an item to decorate your home.
The Gathering Place Café in The Mole House is a private lunch location featuring delicious Southern Cuisine.
Enjoy their homemade soups, quiche, salads, and desserts in an atmosphere of cloth napkins, china, silver, and crystal.
Order beer or wine and maybe a pot of Harney tea, enjoy the soft music, and chat with loved ones.
The Gathering Place Café serves from Mondays to Saturdays from 11 am to 3 pm and reservations are recommended.
Address: 1425 Richmond Rd, Williamsburg, VA 23185, United States
15. Lucky Junque
Lucky Junque is in Toano, VA, 18 minutes from Williamsburg, VA. Lucky Junque has a passion for everything vintage or old.
They love to conserve pieces for upcycling, recycling, and repurposing stunning "junk" and furniture.
Lucky Junque specializes in DIY furniture paint and repair. They are head over heels in love with architectural salvage items, including windows, old doors, mantels, and shutters.
Lucky Junque also has a unique selection of antique hardware, vintage collectibles, jewelry, local crafts, local farmhouse goods, and glassware.
They are open from Wednesday to Saturday from 10 am until 6 pm and Sunday from noon to 6 pm.
Address: 7787 Richmond Rd, Toano, VA 23168, United States
Check out the things to do in Blacksburg, things to do in Ashburn, and things to do in Portsmouth for a memorable exploration of Virginia.
Plan a Visit to Williamsburg
Williamsburg oozes charm and is filled to the brim with history.
From fabulous antique malls to beautiful gardens and flea markets, you will find plenty of things to do in Williamsburg, VA.
Whether an antique enthusiast, art lover, or more, you will discover many intriguing items you will like for yourself.