Westerly is located in Washington County, Rhode Island's southwest coast, United States.
According to the United States Census Bureau, Westerly had a population of 23,359 as of 2020.
Westerly is a picturesque tourist hub that offers a fun and friendly ambiance to experience. It features a wealth of breathtaking beaches, a charming sense of community, and limitless chances for fun that draw tourists worldwide.
Excellent restaurants and stores may be found in Westerly's charming downtown. There are several other attractions to experience in Westerly, such as Pawcatuck River, Manfredi Farms, Granite Theatre, Living Sharks Museum, and more.
Are you planning an exploration of Westerly? Here are the best things to do in Westerly, RI.
Things to Do in Westerly, RI
1. Pawcatuck River
The Pawcatuck River borders most of Westerly, making it a valuable resource for the whole town. It is one of the best places to visit in Pawcatuck, CT.
Numerous regional events are also held there, including the renowned Pawcatuck River Duck Race and the mystical River Glow festival.
You can go to the northeastern regions if you prefer to avoid going to big, crowded community activities.
These sections are more remote and have dense trees and wetlands on each bank.
Several bridges that cross the river, as well as the Grills Preserve and Riverwood Preserve, can be seen while taking a river excursion in a kayak or canoe.
You will get to see some local species, including small mammals, birds, and vibrant insects.
Rainbow trout, chain pickerel, and striped bass are among the fish swimming beneath the surface that you can catch to test your fishing skills.
Address: Pawcatuck, CT 06379, United States
2. Misquamicut State Beach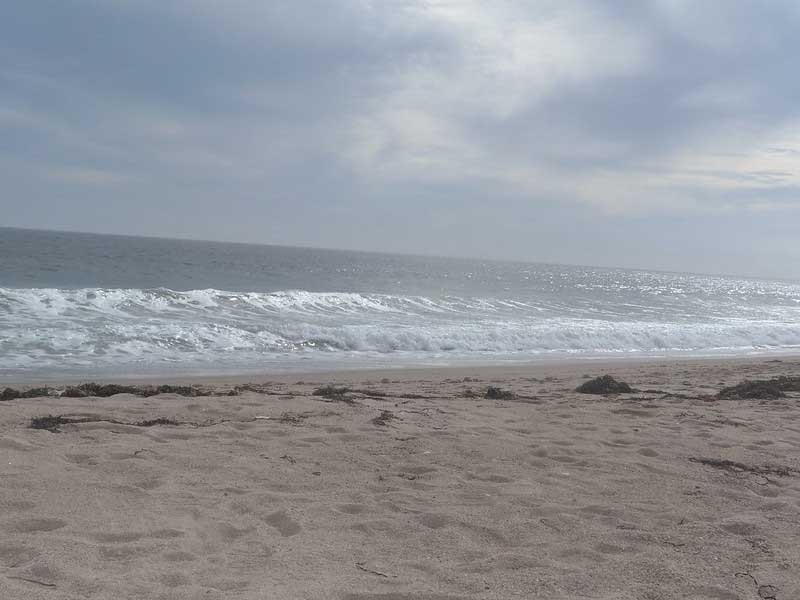 Westerly is fortunate to have access to stunning beaches that other towns and cities in Rhode Island can only imagine because of its location.
The busiest beach is Misquamicut State Beach, a half-mile strip of powdery white sand facing the Atlantic. It is among the best places to visit in Westerly, RI, especially during summer.
The big pavilion is among the most prominent buildings here. It may be a gathering spot and a place to use the shower after swimming.
There is sufficient land on the beach for activities like strolling, sunbathing, and brief swims in the azure seas.
The kids are included in this fun because the beach also provides a space for their playground.
Other activities you can engage especially in great weather, are parasailing and boogie-boarding at the deeper portions of the ocean.
To maximize your safety, stay in the areas with lifeguards.
Address:257 Atlantic Avenue, Westerly, RI 02891, United States
3. Wilcox Park
The beautiful and picturesque Wilcox Park is located in the center of Westerly and is a favorite local attraction.
This outdoor area, which spans 50 acres, serves as a meeting spot for people who live and work in Westerly's downtown.
The renowned industrial-age inventor Stephen Wilcox, Jr., born and brought up in the town, inspired the name.
You would discover the lovely gardens encircled by numerous old structures. Additionally, there is a fishing pond populated with waterfowl.
Visit the park's historical statues and buildings, such as the tranquil Wilcox Memorial Fountain, which are also available for enjoyment.
Jogging on the well-maintained trails, enjoying a picnic on one of the many benches, and participating in the park's numerous events are among the fun things to do in Westerly, RI.
Shakespearean plays, musical performances, and fireworks displays are a few examples.
Address: 44 Broad St, Westerly, RI 02891, United States
4. Manfredi Farms
Manfredi Farms is a tranquil getaway for the entire family tucked away from the major tourist centers.
The owners are devoted farmers who cultivate various fruits and vegetables to sell or use for farm decorating.
They decorated their walls, fences, and greenhouses with giant pumpkins for Halloween.
During your stay, you can gather your food; tomatoes, berries, and even flowers are all available for harvesting.
The Farm's petting zoo also has pleasant and adorable farm animals, so it's not just about the plants.
So feel free to pet, interact with, and feed animals like donkeys, sheep, chickens, and others.
The Farm occasionally hosts activities like Halloween performances and parties themed after classic tales with well-known princesses.
Visiting Manfredi Farms is one of the best things to do in Westerly, RI.
Address: 59 Dunns Corners Bradford Rd, Westerly, RI 02891, United States
5. Napatree Point Conservation Area
The farthest western point of Westerly and Rhode Island is located at Napatree Point Conservation Area.
It is a lengthy sandbar that protrudes to the left towards Connecticut's shoreline and is blocked off from the entire state by the wealthy Watch Hill area.
Several marine and aquatic creatures, including the threatened, now call this land feature home for its pristine condition.
The safeguarded region is still open to visitors, especially those seeking a tranquil and less congested setting.
The island is a part of the Napatree Point Conservation Area, where you may have a wonderful hike around its perimeter.
Napatree Point Conservation Area is a favorite destination for nature lovers thanks to its beautiful scenery, marshes, and fine sand beaches.
If you enjoy birdwatching, you'll love spotting the many migrating birds that stop by the sandbar to nest and play.
Bring a picnic and a blanket to enjoy the beautiful beach while taking occasional pit stops to go for quick swims.
You might be fortunate to spot animals such as foxes, deer, herons, egrets, falcons, and waders.
Address: Fort Rd, Westerly, RI 02891, United States
6. Living Sharks Museum
The Living Sharks Museum is the first of its type in the country. It was developed by shark enthusiast Keith Cowley. Therefore, visiting Living Sharks Museum is one of the top things to do in Westerly, RI.
Sharks have become iconic in mainstream culture as terrifying predators that prey on unsuspecting swimmers.
The Living Sharks Museum seeks to dispel this negative perception and present the animals as majestic predators, an integral part of marine ecology.
Attractive exhibitions like Shark Biology and Shark Science are available at The Living Sharks Museum, which has Keith Cowley's collection.
The display of shark fossils and other items here aims to increase public understanding of the species' exploitation, history, and current state.
The amount of new information you will learn about them throughout your visit may surprise you.
In addition, you would have the opportunity to get up close and personal with enormous specimens of hammerheads, great whites, and numerous other popular species.
What could be more awesome than that?
Address: 47 High St, Westerly, RI 02891, United States.
7. Virtu Art Festival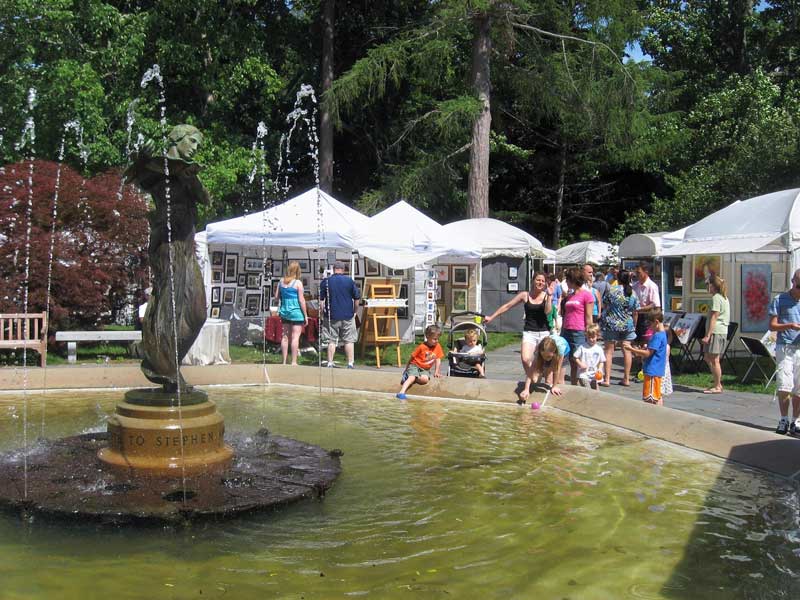 The Virtu Art Festival is a popular occasion that showcases the artistic and festive side of the Westerly Community.
Art enthusiasts will love this event, so try to grace it with your presence when visiting the town.
Various activities from this Festival include live performances, numerous works of art, and interactive displays.
This Festival, which holds during the May weekend, has attracted tourists worldwide.
To display their works, more than 150 artisans and artists from the town and the state set up booths at the event.
You can discover breathtaking paintings, jewelry manufactured by skilled artisans, pottery, handcrafted furniture, home décor, and other fantastic items.
Live music performed by talented local bands would play while you move around the Festival.
Many food vendors will also sell traditional American staples and distinctive seafood dishes exclusive to Rhode Island.
Attending the Virtu Art Festival is one of the fun things to do in Westerly, RI.
Address: 45 Broad St. Westerly, RI 2891, United States
8. Dr. John Champlin Glacier Park
The Dr. John Champlin Glacier Park in Rhode Island is a fantastic site for an enjoyable and enlightening hike if you want to witness some concrete proof of the impacts of climate change.
Dr. John Champlin Glacier Park features special experiences that you will undoubtedly enjoy for nature enthusiasts and aspiring geologists.
With a total area of 134 acres, this attraction best illustrates a recessional moraine glacial landscape. It contains a variety of features that developed throughout previous ice ages.
As a result, while you were there, you would have seen oddly placed stones, little glacier gorges, and moraine ridges that provided views of the surrounding area.
This combination of features is thought to be globally unique by many geologists. Therefore, one of the top things to do in Westerly, RI, is to explore this Glacier Park.
Discover the paths that meander through peaks, cliffs, and narrow gorges to reach sweeping vistas and peaceful ponds.
Address: 5 Kettle Cl, Westerly, RI 02891, United States.
9. Grey Sail Brewing
After exploring all the attractions in Westerly, Grey Sail Brewing is the ideal stop to relax and sip a chilled and refreshing beverage.
It is housed in a historic structure with a view of the Pawcatuck River. Over time, it has become a popular gathering spot for locals and tourists.
The owners erected a brewing operation inside the refurbished interiors to produce a variety of premium beverages using high-quality ingredients.
Please check out their excellent ales, India pale ales, coffee stouts, and other handcrafted brews.
Feel free to carry a pack or two home to enjoy on special weekends or during slack times.
They also host various events on its enormous grounds, such as Halloween night parties and live music performances.
Remember not to bring the kids. It's a fun place to meet locals and relax after a stressful day. The facility is pet-friendly, and leashed dogs are allowed on the terrace.
Also present is a dartboard, live musical performance, and food trucks in the summer.
Address: 63 Canal St, Westerly, RI 02891, United States
10. East Beach
East Beach is a fantastic substitute if you're looking for a less-crowded choice outside Misquamicut State Beach but want to stay in the city.
The two-mile-long public beach is in front of the community of Watch Hill and is the westernmost one in Westerly.
Despite the addition of the Watch Hill lighthouse at the far end, it provides the same breathtaking vistas as Misquamicut State Beach.
You can enjoy time in the sun on the fine sand, swimming at the water's edge, or paragliding with a local outfitter.
Another enjoyable activity is strolling, especially when the sun sets, and things begin to calm down.
A gorgeous and legendary colonial home, which you may recognize from Taylor Swift's song The Last Great American Dynasty, can be found at the end of the beach.
Address: Off E Beach Rd. Charlestown, RI 02813, United States.
11. Artists Cooperative Gallery of Westerly
The Artist's Cooperative Gallery of Westerly, situated in the historic 1912 structure that formerly served as the Westerly Train Station, is a must-visit destination for all art fans.
The Westerly Artists' Cooperative Gallery is a non-profit organization maintained entirely by volunteers in Weterly Station.
Since its founding in 1992, it has grown to more than 50 artists and a sizable network of friends, associates, sponsors, and volunteers.
The Artists' Cooperative Gallery of Westerly offers presentations, seminars, and painting classes in addition to a new exhibition opening each month.
The gallery conducts its monthly Friday Opening on the first Friday of the month from 5 pm to 8 pm, where guests are treated to the newest art display, wine, and snacks. If feasible, try to attend during this time.
Take advantage of Westerly's thriving local art scene while you're here!
Address: 14 Railroad Ave, Westerly, RI 02891, United States
12. Westerly Armory
The Westerly Armory is a massive red-brick building that currently houses the People's Museum.
The Armory, built in 1901 to replace a burned-out wooden building, was utilized for many community events, including basketball games, bowling, auto exhibits, and yearly poultry shows.
When you visit now, you can see a selection of local military and community mementos in the meticulously renovated historic old building.
The Armory and Museum are open Mondays and Thursdays from 9 to 4 pm. There is no admission fee to view the priceless collection.
Address: BX#614, Railroad Ave, Westerly, RI 02891, United States
13. The Atlantic
Visit the Atlantic to view actual sea life rather than the replicas you would see in a museum.
Westerly has a long-standing maritime legacy that continues to this day because it is a coastal town.
Many local fishermen and companies provide half-day or full-day cruises on the water body. The tides, currents, and weather throughout particular seasons are all things that these people are very well familiar with.
Consequently, you can rely on them to direct you to the greatest deep-water or near-coastal sports fishing locations.
Catch freshwater game fish like mahi-mahi, sailfish, yellowfin tuna, Atlantic salmon, and other sizable species.
If you're fortunate, you will take home a catch that delights you. So if you're wondering what to do in Westerly, RI, go fishing on The Atlantic.
Address: Atlantic Ave, Westerly, RI 02891, Unites States.
14. Westerly Downtown Historic District
You can find other historic buildings that date back to the 1900s and earlier on the streets near Wilcox Park.
The Downtown Historic District serves as a reminder of a time when industrialization occurred quickly, with structures created in the style of those constructed during the Roaring Twenties.
The Westerly Library, with its pale yellow walls and red brick roofs, is one of these that stands out the most. Built as a memorial to Civil War heroes, the legendary Westerly Public Library originally opened its doors in 1894.
Even though it's still a library, most visitors come to admire the majestic outside. The library has since grown in size by more than double as a result of numerous modifications over the years.
There are two magnificent art galleries, among which holds the Wilcox collection and the other.
The more recent is the Hoxie Gallery (built in 1928), which is one of the most well-liked galleries in the region and exhibits works by numerous regional artists.
The Industrial Trust Company building features a more ornate facade, with columned entrances that showcase Greek Revival styles.
The Westerly Municipal Court, located in front of Wilcox Park, features similar architectural characteristics.
Address: Westerly, RI 02891, United States.
15. Granite Theatre
The
Granite Theatre
, where all the incredible performances by Westerly's brilliant ensembles are held, is the place to go if you enjoy performance art.
When you arrive, you'll notice the magnificent Greek Revival architecture and the front of an old church.
Despite being constructed in 1849, it has subsequently been transformed into the stunning Theater it has become today.
The Theater has staged well over 160 productions since its conversion in 2000, with about eight full productions yearly.
You might enjoy breathtaking performances and fascinating tales written by innovative writers while relaxing in the chic furnishings.
So be sure to check their program and order tickets if you intend to attend one of their performances.
Address: 1 Granite St, Westerly, RI 02891, United States
16. The Malted Barley
The Malted Barley was founded in 2011 due to a shared passion for pretzels and craft beer.
This three-story restaurant was once a small-scale craft brewery. All the locals gather here to savor gourmet pretzels packed and baked to order and a selection of 38 delectable brews on tap.
The restaurant offers a wide variety of sandwiches, salads, soups, and other foods in addition to pretzels.
The restaurant also includes an outside seating area, which is fantastic in the summer. The basement level is a good choice if you want to watch a game on a huge screen.
Address: 42 High St, Westerly, RI 02891, United States
17. Atlantic Beach Park
The Atlantic Beach Park is a destination you would certainly not want to miss out on while in Westerly, RI.
Atlantic Beach Park is a fun place for the entire family to visit, just east of Misquamicut State Beach.
Since it opened in 1921 and is still managed by the same family, this amusement park has become a fixture in Westerly.
Activities to enjoy here include relaxing on the beach, swimming in the soothing waters, or riding the famous carousel.
The Herschell-Spillman Carousel, a thrilling ride for young and old alike, is this location's most well-known attraction.
There are also many options for the type of game you want to play in the arcade section, featuring both updated and classic games.
You can purchase various food and beverages at Windjammer Surf Bar that are ideal for your beach vacation.
What's nice is that the bar has an oceanfront patio that opens up to the Atlantic and the Ivory beaches.
And Dusty's Original Dairy Bar is another fantastic place to go for delicious soft-serve ice cream if you're in the mood for something refreshing and sweet.
Address: 321 Atlantic Avenue, Westerly, RI 02891, United States
18. Alley Katz Bowling Center
Get your bowling shoes ready! Alley Katz is the ideal destination for family activities in Westerly, RI.
It has served the neighborhood for more than 45 years. It also has a restaurant inside.
They provide regular weekday and weekend price promotions when you've riled up a desired bowling with the family.
This is a fantastic addition to the list of rainy-day activities in Westerly, Rhode Island!
Address: 116 Granite Street, Westerly, RI 02891, United States
19. Winnapaug Country Club
Ocean State is great for you if you like to remain active while on vacation or play golf!
Golfers of all experience levels can play a challenging round at Winnapaug Country Club in a beautiful location.
A visit to the Winnapaug Golf & Country Club, the city of Westerly's only public 18-hole golf course, will always be worth it.
It measures 6400 yards with a par of 72. Sand traps, fairways, and water hazards will challenge you.
A chipping and putting practice facility and a warm-up range for short irons are available at Winnapaug Country Club.
No matter how good you are, you can play to your heart's delight in this beautiful environment.
Before scheduling an appointment or reserving a session, peek at their 3D Course Tour, especially if you're a beginner.
Address: 184 Shore Rd, Westerly, RI 02891, United States
20. The Cooked Goose
The Cooked Goose is a fantastic location where both residents and tourists frequent to experience delicious and mouthwatering meals.
The Cooked Goose, a renowned breakfast and lunch establishment in Westerly, RI, has been owned by Jennifer Gibson and Andrew Nathan for over 15 years.
With this establishment, they have blessed the neighborhood with their culinary prowess and exceptional hospitality.
The Cooked Goose provides traditional and distinctive menu dishes, espresso, coffee, tea, home-baked products, and a deli case stocked with pre-made salads and entrees.
The complete menu can be ordered for takeout, making it ideal for packing in a cooler and heading to the beach in about 5 minutes! Come drop by and sample some of their delectable food.
Address: 92 Watch Hill Rd, Westerly, RI 02891, United States
21. The Knickerbocker Music Center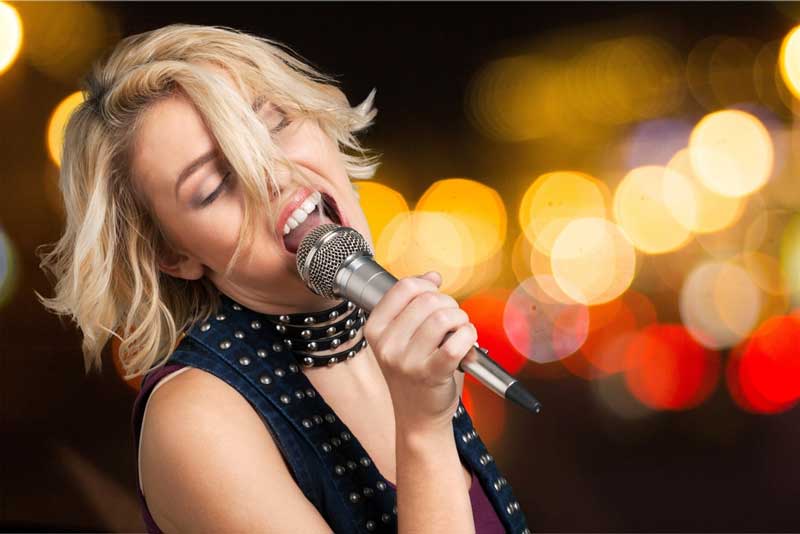 Looking for what to do in Westerly, RI? You can find daily entertainment and musical treats at Knickerbocker Music Center.
Soon after the 18th Amendment was repealed in 1933, the Knickerbocker Music Center started.
Its name was inspired by one of Westerly's most well-known trains.
The amazing acts performed at Knickerbocker Music Center bring together individuals from different specs of life.
The club, which heavily emphasized the blues, rose to prominence as one of southern New England's top entertainment hotspots.
Additionally, the facility has a tap room where you can enjoy a great meal and a delicious drink.
Address: 35 Railroad Avenue Westerly, RI 02891, United States.
22. Tapped Apple Cidery and Winery
Tapped Apple Cidery and Winery, which is one of New England's top cideries, is located in the center of Westerly's quaint downtown.
John Wiedenheft III established a tasting room for Tapped Apple Cidery & Winery in Westerly in 2017. After some time, the sampling area has enlarged.
Apples and Pears are the primary ingredients used in these wines and ciders.
Along with the wines and ciders, it also offers made-to-order charcuterie platters, chocolate truffles, regional artwork, and even musical performances.
The Brown Sugar Peach Hard Cider from Tapped Apple Cidery and Winery is something everyone should taste while at the facility.
Address: 37 High St, Westerly, RI 02891, United States
23. Koi Japanese Restaurants
Westerly is well-known for its mouthwatering and savory seafood meals because of its naval tradition.
The best part is that the products are just-harvested, so you can count on delectable culinary pleasures in any restaurant you visit.
Visit Koi Japanese Restaurant to enjoy sushi and other finger foods if you desire Japanese food that uses the wealth from Westerly's oceans.
Only fresh foods and goods from top-tier brands are used at KOI Japanese Restaurant. Their food is free of MSG.
Experience their dining area with a lovely East Asian ambiance and a full-service bar. At lunch or supper, you can place a takeout order.
Koi provides exceptional lunch specials, or you can enjoy your dinner cuisine casually.
Your search for the best Japanese food begins here, regardless.
Address: 65 High St, Westerly, RI 02891, United States.
24. Babcock Smith House
The historic
Babcock Smith House
in Granite Street was continuously inhabited from the middle of the 18th century until 1972.
It is currently run as a museum that gives visitors a look into the daily life of the several generations who once lived there.
The Georgian mansion, established in 1734 by Dr. Joshua Babcock, is adorned with opulent antiques that would have looked quite at home in the residence in the 1800s.
You will discover more about the successful granite business throughout your visit.
In 1845, a piece of granite was found on the mansion's grounds, sparking the beginning of a prosperous industry.
The museum is open on Saturdays from 2 to 5 pm from May through October. There are also extra open days in July and August.
Address: 124 Granite St, Westerly, RI 02891, United States
Meet the top attractions in Rhode Island, here are list of top things to do in Narragansett, things to do in Warwick, and things to do in Providence
Plan Your Trip to Westerly
The perfect fusion of history, recreation, culture, and nature can be found in Westerly, making it suitable for visitors of all ages and tastes.
You will undoubtedly have a swell time in the beautiful town of Westerly. When planning your trip, use this guide to ensure you get all the benefits.