In search of the best and fun things to do in Towson, MD?
Towson is a beautiful unincorporated community in Baltimore County, Maryland, USA. It is also the county seat of Baltimore County and the second-largest unincorporated county seat in the country.
The people of Susquehannock were the original settlers of present-day Towson and the central Baltimore Country area. Towson houses the second-largest university in Maryland and has different sporting venues.
There are many unique attractions, outdoor recreational opportunities, beautiful restaurants, history, and other exciting places in Towson.
Want to know what to do in Towson, MD, for fun? Here are the best things to do in Towson, MD.
Things to Do in Towson, MD
1. Hampton National Historic Park
Discover great history by checking out the Hampton National Historical Park. It is an 18th-century property that is well-maintained and formerly a large private home in the country.
The entire estate features a Georgian-style manor house, beautiful lawns, and gardens that take you down memory lane to the luxurious lifestyle of the elites during the 1820s.
The first owners of this extensive estate were the Ridgely family. At that time, the family was one of the richest in Towson.
This manor house was completed way back in 1790. Currently, the estate is regarded as a national gem due to its history and architecture.
Address: 535 Hampton Ln, Towson, MD 21252, United States
2. Lake Roland
Apart from being a major city in Maryland, Towson has plenty of land for nature to survive. You can see such in Lake Roland. Therefore, one of the top things to do in Towson, MD, is to explore Lake Roland.
Lake Roland is part of the significant natural attractions for locals and tourists to partake in outdoor activities such as picnicking, canoeing, kayaking, hiking, and others.
The entire land area that Lake Roland occupies is 503 acres. It is a habitat for various ecological systems of wetlands, forests, and meadows. It is also home to varieties of animal and plant species.
Address: Towson, MD, USA
3. Orokawa Family Center Y
Orokawa Family Center Y is the best place to visit to refine your entire self, body, mind, and soul. It is a community health facility that integrates physical activity and spiritual health.
Orokawa Family Center Y is a top-class facility, a modern version of the local YMCA. The community center is the perfect place to relax your mind, get rejuvenated spiritually, and enjoy indoor activities.
The attraction has modern-day fitness and aquatic centers. It has an ample fitness space and gymnasium together with a family lounge that provides several activities
The family is open for visitations on weekdays from dawn to dusk.
Address: 600 W Chesapeake Avenue, Towson, MD 21252, United States
4. Stumpy's Hatchet House
Axe throwing is becoming a fast-rising sport in the United States, and if you are a fan of this sport, check out this axe-throwing venue called Stumpy's Hatchet House.
Outdoor Activities, Axe throwing, and conversing with your friends and loved ones are ways to enjoy this place. They have instructors to assist you and show you the techniques in throwing, and you might be lucky to hit the bull's eye.
You must be up to 13 years or more to partake in axe throwing. Although age limits for axe throwing chelated to 18 years and more on Friday and Saturday nights at precisely 7 pm.
This Stumpy's Hatchet House is professional at hosting workplace events, birthday parties, bachelor and bachelorette parties, and couple's nights.
Address: 1 W Pennsylvania Ave Suite 117, Towson, MD 21204, United States
5. Prospect Hill Cemetery
You can check out the gravesite of Harris Glenn Milstead if you have some time to spare during your vacation in Towson, MD.
Harris Glenn Milstead was famous for his stage name, "Divine." He was a singer, actor, and drag queen. In 1988 Milstead died due to a heart attack, and his corpse is buried in Prospect Hill Cemetery.
His gravesite is frequented by people of the LGBT community who come here to pay their last respects and honor him for his contribution and the part he played in their community and pop culture.
Harris Glenn Milstead became famous when he was featured in the movie Hairspray.
Address: 701 York Rd, Towson, MD 21252, United States
6. Towson Town Center
One of the top things to do in Towson, MD, and a good way to enjoy your vacation is to visit the Towson Town Center. This place is one of the finest shopping centers in Towson, containing 180 stores.
The mall was opened as an outdoor mall in 1952. It was revamped in 1973 into an indoor mall, and
has waxed strongly since then.
You can choose from various mainstream brands, specialty shops, and fine dining establishments. The Towson Town Center is part of Maryland's largest indoor shopping mall.
Visitors can shop for their favorite brands, such as Abercrombie and Fitch, Nordstrom, Sephora, and Macy's Tiffany.
Address: 825 Dulaney Valley Rd, Towson, MD 21252, United States
7. SECU Arena
If you are a fan of basketball, then do well to drop by the SECU Arena. You will surely be glad you checked out this place during your visit. The
SECU Arena
is the primary sporting arena for Towson and is located at Towson University.
This sporting venue can house about 6,000 individuals. It is home to the city's major sporting events like the NCAA basketball, volleyball, and other sports activities.
It is a base for the Towson Tigers basketball men's team that plays in the NCAA. It is imperative to know that the SECU Arena has continually received the LEED Gold certification due to its environmentally friendly programs and features.
For guests who would love to enjoy watching the games from their VIP section, you can check out one of its luxurious private suites. Besides holding big college games, the SECU Arena also hosts significant concerts.
Address: 8000 York Road, Towson, MD 21252, United States
8. Johnny Unitas Stadium
If you are a sports fan, one of the best places to visit in Towson, MD, is the Johnny Unitas Stadium.
This stadium took after the name of Johnny Unitas, a quarterback for the American team Baltimore Colts and an NFL Hall of Fame who died in 2002.
The beautiful stadium is one of Maryland's largest American football stadiums, with a seating capacity of over 11,000 people.
The stadium comprises urban amenities like modern ticket booths, complete service concessionaires, a four-tier press box, and a field house. It is also the home ground for TowsoUniversity's football, track and field, and lacrosse team members.
The Johnny Unitas Stadium holds the NCAA divisional and regional championships.
Address: 7537 Auburn Dr, Towson, MD 21252, United States
Also, Check out our guides on things to do in Salisbury and things to do in Easton for a memorable time in Maryland.
9. About Faces Day Spa & Salon
Wondering what to do in Towson, MD? Go for a spa treatment at About Faces Day Spa & Salon.
About Faces Day Spa & Salon has been providing top-quality spa services and products to the people of Maryland since 1970.
About Faces Day Spa & Salon is ideal for relaxing and rejuvenating, removing stress, or increasing your blood flow and strength. Bridal events, massages, beauty and hair services, and others are among the many services they offer.
They offer the best massage therapy to their clients. Their service features additional time before and after your treatment for transformation.
The Faces Day Spa was created to expand the professional skin care services provided at the Spa center. Faces Med Spa uses approved techniques by the FDA to restore skin damage.
Address: The Shops At Kenilworth, 894 Kenilworth Dr, Towson, MD 21204, United States
10. Smart Escape
You and your friends can test your cognitive skills by visiting the Smart Escape. It is one of the fun things to do in Towson, MD.
The escape room involves a team of players in a well-detailed themed room to solve puzzles, discover secret entrances, find clues, and fulfill their tasks within a particular time of 60 minutes.
The primary objective is to escape the room. These rooms were built to create a detailed and fascinating experience.
You can visit the Smart Escape any time of the day. It has four rooms: The Ring, The Gold Bug, The Mafia Bank Robbery, and The Home of Merlin.
If you are throwing a big party, you and your pals can move into different groups and challenge each other in these rooms.
Guests can host their family reunions, field trips, anniversaries, wedding parties, birthday parties, and other special events at the Smart Escape.
Address: 503 York Rd, Towson, MD 21204, United States
11. Shops at Kenilworth
Besides the Towson Town Center, another famous place to go shopping is the Shops at Kenilworth. Shopping here is one of the fun things to do in Towson, MD.
There are over 30 specialty stores and restaurants to select from. Kenilworth was initially opened to the public in 1979 and was previously called the Kenilworth Bazaar.
As of today, the Shops at Kenilworth accommodate TradJoe's Best shop in Baltimore, Radcliff Jewelers, J. Jill, and South Moon Under.
Apart from restaurants and shops, the Shops at Kenilworth also feature spas, parlors, and massage parlors. From time to time, they offer sales and promotions as well.
Address: 800 Kenilworth Dr, Towson, MD 21252, United States
12. Sky Zone Trampoline Park
If you are searching for a place with many physical activities, visit the Sky Zone Trampoline Park.
Sky Zone Trampoline Park is a family-friendly attraction with many fun activities. Bring your kids with you to enjoy this park's never-ending outdoor opportunities.
You can jump all you want, flip into a foam pit, dodge flying balls, dunk basketballs like Michael Jordan, and others. It is a perfect place for adults to play as they did when they were kids.
Sky Zone Trampoline Park is also ideal for hosting your birthday celebrations, family gatherings, and other special occasions.
Address: 23 W Aylesbury Rd, Timonium, MD 21093, United States
13. C&R Pub
After long hours of visiting different attractions, you can drop by the C&R Pub to unwind, enjoy country music, have something great to eat, and enjoy the fun this place holds with other tourists. Visiting this Pub is one of the best things to do in Towson, MD.
C&R Pub offers entertainment, including corn hole competitions, flip nights, live music performances, trivia sessions, and much more.
They offer great meals, crafted beers, excellent bourbons, delicious wines, and many more. They have an extensive bourbon bar that is 100 feet, with numerous tap points serving regional and national beer and wine.
You can also watch your favorite game on their large screens, which can be seen anywhere you are seated.
Their broad selection of food menu has everything you need to satisfy your stomach cravings, from Grilled Wings to Buffalo Sprouts and many juicy appetizers to help you begin your journey.
You can host your private events, cocktail parties, corporate meetings, and graduation parties at the Pub
C&R Pub can host about 150 to 200 guests, but it all hangs on the season.
Address: 1 W Pennsylvania Ave, Towson, MD 21204, United States
14. Cromwell Valley Park/ Willow Grove Nature Center
This Nature Center has an enormous landmass comprising woods, open fields, gardens, hedgerows, and orchards, making it an ideal place for hiking and other activities.
Its diverse ecological system makes it a booming area for wildlife. You will be able to find the great horned owl, deer mice, meadow voles, rabbits, and red-tailed hawks that move about freely in the Cromwell Valley Park/Willow Grove Nature Center.
You might even be lucky to stumble upon white table deer and red foxes, which are pretty plentiful in the area. Hiking is a sure way to enjoy the natural beauty of this area.
Address: 2175 Cromwell Bridge Rd, Parkville, MD 21234, United States
15. Recher
The Recher is an event venue with 650 seats in Towson, MD. It is housed in the building formerly the Towson Theater, a one-screen film theatre.
Architect John Ahlers designed the Towson Theater. The theatre was open to the public on March 1, 1928, and cost about $100,000 to construct fully.
In the 1950s, the theatre was bought by the Recher family, who operated the theatre till the 1900s. The theatre was renovated into a concert venue called the Recher Theater which opened in 1999.
To bring back to life again one of Maryland's most endearing theatres Paul Manna of 24-7 Entertainment is collaborating with Brian and Scott Recher.
New flooring, audio, lighting systems, and a new platform are the many improvements to be carried out on Recher.
Famous performers like The Jonas Brothers, Avett Brothers, Bryan Adams, Ziggy Marle, and others have graced this historic venue.
Additionally, there are chicken wings, tots, fries, burgers, and quesadillas to buy and enjoy.
Address: 512 York Rd, Towson, MD 21204, United States
Want more of the beauty of Maryland? Check out our guides on things to do in Frederick, and things to do in Kent Island for a memorable time in Maryland.
16. Belvedere Square
Belvedere Square has an ideal mix of your favorite shops, great boutiques, and stores.
This attraction has over 110,000 square feet of home furnishings, shoes, fashion apparel restaurants, stations, and a market.
Visitors can also stop by the market to fill their stomachs with great meals, as many big-time food vendors and eateries are around. You can enjoy the sounds of Summer on Belvedere Square, which happens on Fridays in summer.
No matter the occasion, whether you choose to go shopping at the boutiques and retail stores available, eat at the delectable restaurant, or partake in seasonal events and entertainment, this place is the perfect place for you to visit.
Address: 529 E Belvedere Ave, Baltimore, MD 21206, United States
17. Loch Raven Reservoir
The Loch Raven Reservoir contains over 23 billion gallons of water which it distributes to various parts of the country.
Besides being a water reservoir, the Loch Raven Reservoir is Maryland's prime outdoor recreation venue due to its gorgeous trails and big lake.
It is ideal for jogging, boating, kayaking, hiking, and even canoeing. Fishing is another exciting activity here, as you can cast your lines in the Big Gunpowder Fall River to catch northern pike, trout, walleye, smallmouth, and largemouth bass.
You can also go hiking to see the varieties of plants and animals accommodated here. During the 1950s, the Loch Raven Reservoir was formerly a famous location for Unidentified Flying Objects (UFOs).
This destination is just a 14-minute drive from Towson and is worth your time, so do well to check this place out.
Address: 12100 Dulaney Valley Rd, Phoenix, MD 21131, United States
18. Towson Tavern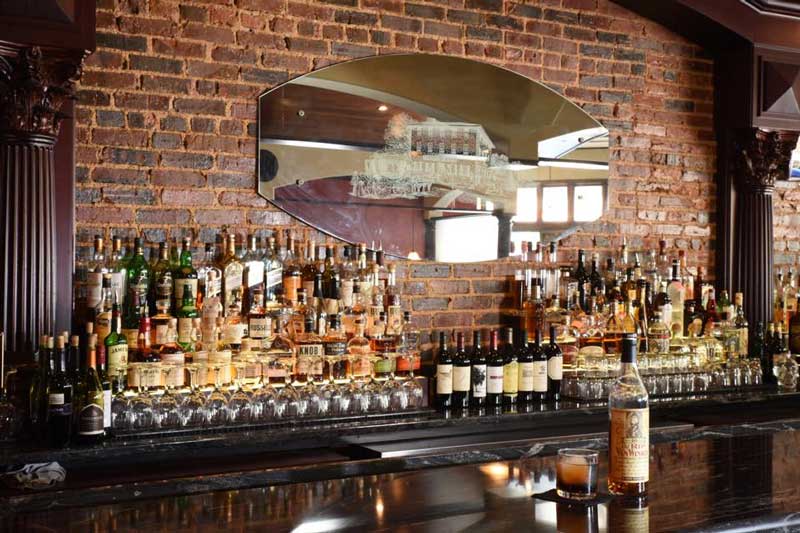 Although Towson Tavern was opened in 2012, the restaurant is historically significant. Towson Tavern is famous for its adorable Scratch Kitchen and took after the name of Ezekiel Towson.
Ezekiel Towson was one of the early settlers in Towson and also managed a hotel and restaurant during the 1760s.
The restaurant is famous for its American offerings prepared using high-quality ingredients. You can opt for their varieties of seasonal menus, such as Baltimore's favorite crab cakes, pizzas, steak au poivre in brandy cream sauce, pasta, and burgers.
They also offer a broad collection of delicious spirits and wines.
Address: 516 York Road, Towson, MD 21252, United States
19. Cathedral of Mary OuQueen's Architecture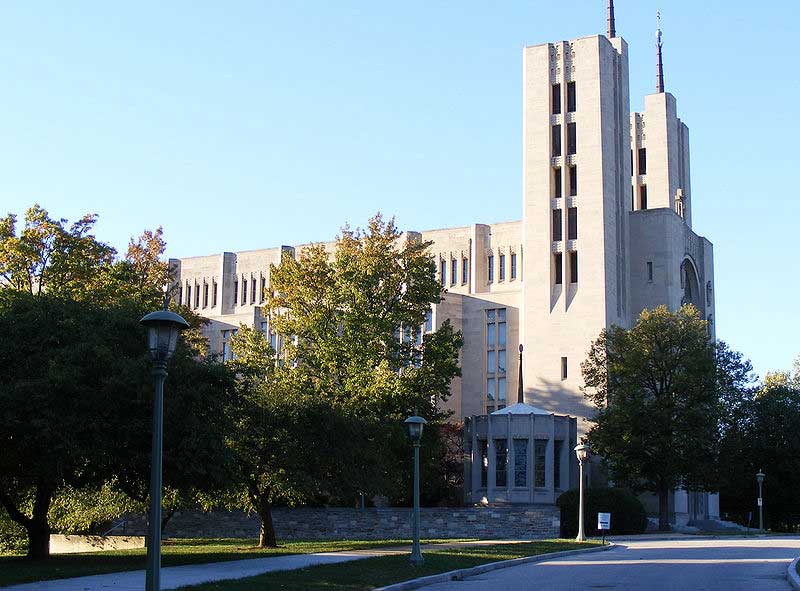 The Cathedral of Mary Our Queen is a magnificent Catholic cathedral in Northern Baltimore. The Cathedral, in its great size, was built in 1959.
The Archbishop of Baltimore presides over the Cathedral of Mary Our Queen, which links the Basilica of the National Shrine of the Assumption of the Blessed Virgin Mary to Cathedral Street.
The Cathedral features Gothic architecture and art deco designs, built using brick-faced limestone, whereas its floor plan is a traditional east facing cruciform.
The Cathedral of Mary Our Queen offers community programs to reach out to the youths, less privileged, and homeless and an ecumenical and outreach center metropolitan area. It has an excellent parochial school managed by the Church.
Address: 5200 N. Charles St. Baltimore, MD 21206, United States
20. Spice and Dice Thai Restaurant
Spice and Dice Thai Restaurant is a family-owned and run restaurant that has served the best Thai dishes in Baltimore since 2011.
The restaurant is famous for its sizable portions of Thai dishes prepared with foreign ingredients and spices.
Almost all of their foods can be cooked vegetarian or vegan when you place an order. You can also check out their favorite dishes such as pad panang, basil fried rice, pla chu chee, gang kiew wan, and various appetizers ranging from chicken satay skewers and delicious chili spring rolls.
Visitors can bring personal bottles of homemade beer or wine for a corkage fee. On Tuesday and Wednesday evenings, the restaurant hosts live jazz shows.
Address:1220A E Joppa Rd #106, Towson, MD 21252, United States
21. Natural History Society of Maryland Museum
The Natural History Society of Maryland is a 14-minute drive southeast of Towson. If you are a history enthusiast, this place should be worth your time.
The museum contains over 200,000 natural and historical collections, including minerals, fossils, rocks, and other materials.
The National History Society of Maryland was created as far back as 1929 to oversee the museum's operations.
The primary aim of the museum is to educate the general public concerning natural science and its significance. The specimens in the museum have a history stretching back to the 1800s till the present day.
You can opt-in for their group tours or self-guided tours. It is such a fantastic place to visit and enjoy history
Address: 6908 Belair Rd #1122, Baltimore, MD 21206, United States
22. Cure Medspa and Wellness
After long hours of visiting different attractions, you will surely be tired and worn out and need a place to relax and treat your body to the best spa services.
Cure Medspa and Wellness is a leading medical spa and wellness facility in Towson, MD. This establishment comprises licensed nurses and skin care specialists offering their clients the best spa service.
Their services include weight reduction therapy, intravenous hydration, skin treatments, laser hair removal, and many more.
They also provide weight and nutrient management treatments, which include Liquid Lipo (Mesotherapy), Sauna Detox Body Wrap, and medically managed weight loss.
Rejuvenation procedures include Neurotoxins Injections, Dermal Fillers Injections, Aqua Facials, Permanent Laser Hair Removal, VirtueR, micro-needling, and others.
Address: 8508 Loch Raven Blvd # A, Towson, MD 21286, United States
23. Maryland's Largest Fire Museum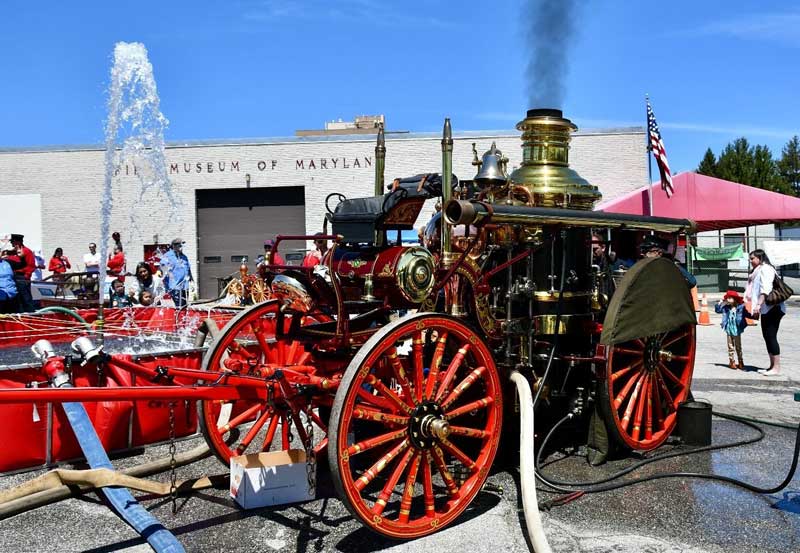 Another interesting place worth visiting during your vacation in Towson is the Fire Museum. It is considered the largest facility in the state and the country.
The museum is located in Lutherville, a 6-minute ride from Towson. The museum, founded in 1971, is a premier institution for maintaining, recreating, and interpreting the nation's urban fire service history.
This museum has an extensive collection of high-quality hand engines, horse-driven vehicles, and motorized and steam-powered cars. The horse-driven vehicles served firefighting purposes during the early 1990s.
You can check out the exhibits showcasing firefighting equipment, artifacts, and memorabilia items used in 1904 during the Great Fire of Baltimore.
The museum offers educational trips where you can join other guests or a self-guided tour.
Address: 1301-R, York Rd, Lutherville-Timonium, MD 21093, United States
24. Cinemark Towson
Cinemark is supposedly one of the most exceptional theatres in this region. Cinemark is an American film theatre chain that began its operation in 1984. Since that time, it has established different branches throughout America and in Central America.
The cinema is well maintained and clean, you will surely love the experience when you visit. You can catch all your favorite, trendy, and blockbuster movies here.
They have great options for food and drinks, excellent customer service, a clean and well-maintained facility, and their staff are helpful and super friendly.
Address: 111 E Joppa Rd, Towson, MD 21286, United States
25. The Rec Room
The Rec Room was opened in 1999 as the concert venue for the Recher Theater. It is one of the best places to visit in Towson, MD, featuring a family-friendly environment for people of all ages.
This family-owned-and-operated grill and patio is situated in the central area of Towson Town, offering the very best of fresh seafood dishes in Baltimore.
You can visit anytime during the week to have your fill of their tasty American Tavern foods, which range from craft burgers to varieties of classic appetizers.
You can also partake in the national and regional music performances hosted throughout the week at the renovated Torrent Nightclub just next to the restaurant's dining area.
Address: 514 York Rd, Towson, MD 21204, United States
For a fun time in Maryland, here is a guide on fun things to do in Rockville, fun things to do in Hagerstown, and things to do in Columbia for a memorable vacation
Plan Your Trip to Towson
Towson is a perfect place to have a unique getaway experience with your loved ones and family. Many attractions in Towson and its neighboring areas provide many exciting things to do to make your trip memorable and engaging.
So what are you waiting for? Start booking your flight tickets.