One spectacular place to visit is the city of Orem in Utah, it provides lots of fun activities for everyone. Orem is in Utah County, Northern Utah, United States. In 2021 the city's population was 97,861.
The city is situated five miles north of Provo, off Interstate 15. It is ranked the second biggest city in Utah County and the largest city in Utah. The city was named after Walter C. Orem l, the former president of Salt Lake and the Utah Electric Interurban Railroad.
Orem has many shopping centers, cultural centers, recreational areas, and innovative companies. The city houses the Utah Valley University and is home to the famous yearly Timpanogos Storytelling Festival.
Planning to explore Orem? Here are the best and fun things to do in Orem, UT.
Things to Do in Orem, UT
1. Roots of Knowledge
Roots of Knowledge is a permanent stained glass display showcasing the advancement of human thinking and religious and non-religious events.
The place consists of 80 different stained glass windows and is 10 feet in height and 200 feet long. It required twelve years to complete this project, and $4 to 5 million was spent on its actualization.
The project was designed by architects Tom Holdman and Cameron Oscarson. They were in charge of the entire creation and assisted by 359 students, 40 artists, and 26 members of the faculty.
A total of 43,000 stained, fused, blown, and carved glass doors were used. The project was completed in 2016 and was launched on the 75th anniversary of Utah Valley University, where the Roots of Knowledge is accommodated.
Address: 800 W University Pkwy, Orem, UT 84058, United States
2. Provo River Parkway System
If you would like to experience the outdoors in Orem, go jogging or running at the Provo River Parkway System.
The trail begins at the Utah Lake State Park, running adjacent to the Provo River and winding through the Provo Canyon and Provi City.
Visitors can also go skating, horseback riding, and biking for over 15 miles via their commercial and residential establishments.
If you get to the northern side, you will travel past the Bridal Veil Falls, which offers exceptional views. There are water, restrooms, and picnic spots for visitors to stop by if they need some break time while touring.
Address: Unnamed Road, Orem, UT 84097, United States
3. Mt. Timpanogos Park
Mt. Timpanogos Park was initially constructed to house the most critical storytelling festival known as the Timpanogos Storytelling Festival. This Park is one of the best places to visit in Orem, UT.
Many people love this destination due to the many outdoor activities to do here. You can run, picnic, and jog with your family and friends.
The hiking trails are linked to each other, making them perfect for hikers. The Park is also the abode for the Orem Bike Skills Trail Park, which has trails for hikers of different skill levels ranging from amateur to intermediate and then advanced.
The Park occupies a landmass of 12 acres with 1.27 miles of walking trail and complete restrooms for your convenience. You can bring your dogs with you as it has the Orem Dog Park.
Address: US-189, Orem, UT 84097, United States
4. Orem Owlz
If you love baseball games, one of the best things to do in Orem, UT, is to check out the Orem Owlz.
The Orem Owlz was formerly called the Provo Angels. It is a junior baseball league team. It has its home ground called the " Home of the Owlz" at Utah Valley University.
Orem Owlz earned themselves the record of being the fastest team to have won their Pioneer league five consecutive times. They play a short season in the Pioneer League, a Rookie League affiliate.
They also came out in the first position eight times from the Southern Division league. Their logo is a red owl with a head taking the shape of a baseball. The Red Owlz team has been featured in "The Odd Man Out ", a book written by an ex-member of the group.
Address: 970 W University Pkwy On the campus of UVU, Orem, UT 84058, United States
5. Asado Argentinian Grill and Cafe Roast
Asado Argentinian Grill and Cafe Roast is a family-owned and operated restaurant serving the best South American dishes cooked and served the way you love them.
The restaurant is owned by Julio, an Argentinian, and his wife, Angelico, a Mexican. Julio always jokes about beginning his career by washing dishes 40 years ago in the industry, and he still does it.
Angelico spent most of her childhood days in the bakery and is used to getting up early before sunrise to begin the day's work.
You can join in Karaoke night every Friday, sing your hearts out, and showcase those new steps you have been practicing. The restaurant is available for visits all through the week for everyone.
Address: 360 South State St., Orem, UT 84058, United States
6. Red Giant Escape Rooms
Visit the Red Giant Escape rooms to have great fun with family and friends. Over here, you are to use your cognitive skills to free yourself or your team from their escape room.
This destination promises to offer a one-of-a-kind experience for all and sundry. The rooms can house about four to twelve players. Every room contains many puzzles, hints, clues, and objectives for you to decipher.
Deep South is the most famous escape room at the Red Giant Escape Room toll date, but you need to know that this room is not for the faint-hearted. If you have the guts, make sure to stop by and put your innovative skills to work.
Address: 1668 S. State Street, Orem, UT 84058, United States
7. Woodbury Art Museum
The Woodbury Art Museum was established in 2002 at the Utah Valley Museum via donations of 600 modern artworks made by well-known Utah artists by Orin and Wacky Woodbury.
Each artwork fits into a particular category and is showcased rotationally. The Hal Wing Photography Collection displays four regional paintings produced by different photographers.
You will also be able to find the Malan and Linda Collection, which showcases artworks of artists that are related to Mongolia. You can also find paintings with abundant symbolism by a maximalist artist, Jeanne Leighton-Lundberg Clarke.
The Cloward Collection of Western American Art also consists of sculptures and typical examples of Native American frontier oil paintings. Exploring this destination is one of the top things to do in Orem, UT, especially if you're an art buff.
Address: 240 W 1800 S St, Orem, UT 84058, United States
8. Provo Beach
This top-tier family fun attraction features more than 50,000 square feet of indoor entertainment.
Since the entertainment is indoors, you need not be scared about climate conditions and other factors. All you need to do is to enjoy yourself.
The entire family will enjoy the fun and entertainment of Provo Beach, such as the ropes course, laser tag, FlowRider, carousel, arcade games, mini croquet, and playground.
Stop by Ike's Cream for a tasty dole whip float, banana split, and sundae to round off your day here. It is a great deal of fun at Provo Beach.
Address: 4801 N University Ave #210, Provo, UT 84604, United States
Utah presents breathtaking attractions and activities. Explore some of its fun cities, here are guides on things to do In Brian Head and Cedar City.
9. Carrabba's Italian Grill
Two natives of Sicily from Texas, John Charles, and uncle Damian Mandola began operations of this Italian restaurant with a Gulf Coast style.
The parents and grandparents of Damian resided in Louisiana before relocating to Galveston. The delectable dishes offered at Carrabba are a mixture of Cajun, Creole, and western and southern American Flavors.
You can opt-in for their weekday specials to enjoy their Amore Monday, Founders' Favorite and Date Night, Pizza, and Wine. They also provide guests with small plates: entrees, salads, side dishes, and desserts.
Their catering menu includes salmon and pasta dishes, sides, salads, and chicken.
Address: 683 E University Pkwy, Orem, UT 84097, United States
10. UTA – Frontrunner
Salt Lake City and Utah are continually flourishing regions due to their prosperous economy and population. In 2008 a fast commuter train known as the
Frontrunner
was brought in by the Utah Transit community to facilitate the movement of people.
The white, blue, and red trains move from Ogden in the North to Salt Lake City and then to Provo in the south.
The Frontrunner moves on a single track, using a section of the famous right-of-way Utah Central Railroad track. The train makes 25 trips in a week and conveys about 70,000 passengers.
Double tracks allow these trains to move past each other. The train faces the north so that the push-pull engine moves backward half the time.
Address: 1350 900 S, Orem, UT 84058, United States
11. The Lakeside Sports Park
The Lakeside Sports Park came to reality because of the 15-year dream of local sports fans in Orem. Explore the sports facility here, which has eight soccer fields, a snack bar, five lighted diamonds, and grandstands.
Lakeside Sports Park is ideal if you want to go running, biking, or jogging during morning or evening hours on their 1-mile asphalt loop.
Aside from the many sports fields in this sports facility, it also has a playground for children to enjoy and have fun.
Address: 400 S 1850 W, Orem, UT 84058, United States
12. Nielsen's Grove Park
In the early 19th century, Jorgen Nielsen's uncle was a staff in the garden of the King of Denmark. On relocating to Utah, he had this vision of creating a typical establishment like that of his employee.
So firstly, he purchased a 40 acre of land and strategically designed and put in place a reflecting pool, pavilions, water fountain, and carousel swing.
Nielsen's Grove Park was formally commissioned in 1880 and is believed to be the first park established in Utah. This destination was a primary destination for tourists not until when construction of drainage upstream made the area swampy.
The Park was later renovated, returning to its previous glory, and again it became a famous tourist destination for tourists.
Address: 2000 Sandhill Rd, Orem, UT 84058, United States
13. SCERA Center for the Arts
The SCERA Center for the Arts is a volunteer organization devoted to developing, preserving, and advancing the arts community in Orem.
The Center has profoundly been dedicated to providing an enabling environment for art education, cost-effective and family-fun entertainment, and other typical art-related activities to everyone.
Currently, the SCERACenter for the Arts houses a 733 capacity classic style art Deco theatre, a youth theatre ideal for kids, a 450-seat showhouse theatre, and an art studio, prop, scene store and prop.
No matter what you intend to do at the SCERA Center, be sure you are in for a treat, as it promises to be a one-of-a-kind experience for everyone.
Address: 745 S State Street, Orem, Utah 84058, United States
14. Nickel City
Nickel City is a haven for game enthusiasts. It features more than 100 classic arcade games for you to play and enjoy.
You can try out their classics, such as skeeball, racing games, and pinball, or their recent favorites, such as dancing and singing games. They also have a great selection of outdoor fun for visitors to play and their famous and high-quality laser tag arena.
Nickel City is famous due to its wide variety of big-ticket games. Try collecting these tickets and save them for attractive prizes such as an Apple iPad or simple items such as a bag of candy. Playing the games in Nickel City is one of the fun things to do in Orem, UT.
Address: 1515 South State Street, Orem, UT 84058, United States
15. 5 Star Barbecue Company
5 Star Barbecue is the place to be if you want to taste unique barbecues prepared with the best ingredients and recipes.
This company was founded in 2009 by Jared Terry, an enthusiast skilled in the art of grilling meat. He had a collection of unique ingredients for slow-cooking brisket, ribs, chicken, and pulled port that he garnered from his family in Louisiana.
The company's recent owners are still using his winning recipe for grilling meat. The meats are cooked with low heat and prepared to perfection.
Their sauces are prepared on-site, and their exceptional side meals are tasty. You can also find on their menu foods like macaroni, stem, and cheese. The company also offers catering services for outdoor events between the range of 10 to 1000 persons.
Address: 70 N Geneva Rd, Orem, UT 84057, United States
Are you considering exploring Utah, here is a guide on things to do in Hurricane, and things to do in Midway for a fun vacation
16. Hang Time Adventure Park
The Hang Time Adventure Park provides visitors with many fun activities to do. The Park is a top-tier trampoline attraction and one of Utah's most famous family destinations.
The Park is always available for visitors to have fun, not minding the age range. If it is your first visit, you might get worn out quickly, but you need not worry as the Park is where you can build your skill, strength, and endurance as time passes, even as you have lots of fun.
You can increase your skill and endurance in their 20,000 square feet trampolines. You can learn and try out tricks and flips at the mini trampolines or jump high as you want on their quality and high-performance trampolines.
Address: 1340 Sandhill Road, Orem, UT 84058, United States
17. University Place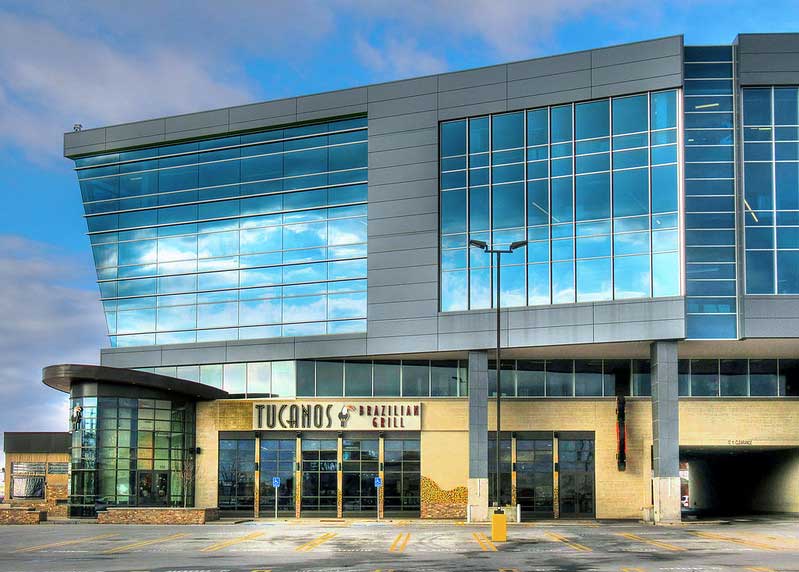 This complex for about 40 years was called the University Mall. It is a place to enjoy dinner and shopping. The University Place's renovation turned it into a top city centre and hence, one of the best places to visit in Orem, UT.
The University Place has increased to 39 city blocks, having a total of 112 acres of developed land area, with more plans still rolling out.
This complex comprises top-class office blocks, 25 restaurants, and 150 shops. The 'Astin at UP' offers 480 classic-styled apartment units and houses for 3,000 persons.
The Orchard is an expansive open greenery area with pavilions for hosting markets and concerts with carefully arranged fountains. It also has a children's section comprising indoor and outdoor play spaces, interactive water fountains, and wooded treehouses.
Address: Orem, UT 84097, USA
18. True Religion Pancake and Steakhouse
In the 1940s, Jim Leany's grandmother was a vendor of fried chicken in Las Vegas. His Dad joined the train in selling chops and fish; Jim and his wife Debi are in line with the family tradition.
Their restaurant sells pancakes and staples-related goodies like french toast, waffles, omelets, and waffles. They also provide guests with breakfast and meat foods.
Utah landscape photographs done by Robert McKendrick gives the Art Deco Furniture purchased from the Lamb's Grill in Salt Lake City a distinctive look. It was revamped to have a lifespan of another century.
The Lean adopted this doctrine that true religion shows care for our neighbors, providing a job, home and career for a displaced person every year.
Address: 360 South State Street, Orem, UT 84058, United States
19. All-Together Playground
Another exciting place to visit is the first all-abilities playground in Utah County. It was constructed in the fall of 2016 within six and a half days.
Construction of the All Together Playground resulted from the earnest contributions of 4,000 people who came together to build the All Together Playground via the supervision of experts in playground construction.
The playground is unique because it provides fun opportunities for every child. Children with special abilities who will find it uneasy about playing on standard playgrounds can do so in the All-Together Playground.
The design of the playground was done in a way to help Foster the growth of kiddies' abilities physically. Cognitively, mentally and brain-wise. It features a land area of over 19,000 square feet. There are always rooms to play, allowing visitors to run elbows with new friends.
Address: 200-298 100 N, Orem, UT 84057, United States
20. Scera Park
If you are searching for what to do in Orem, UT, with your family and friends, check out the remarkable Scera Park.
The SCERA Center for the Arts was originally the owner of the 20-acre property before it turned into a citizenry-owned property due to the efforts of city officials.
Construction and beautification of the Park started in 1990 as the city made significant efforts to create a green paradise North of State Street.
Currently, the Park houses a beautiful outdoor amphitheater, two great pavilions, two playgrounds, and a public swimming pool.
Lots of cash was put into the renovation and maintenance of this place, together with the construction of lovely walking tracks and gardens, which led to the Park becoming famous in Utah County.
Address: 600 S State Street, Orem, UT 84058, United States
21. Pizzeria 712
After many hours of exploring the city, among what to do in Orem, UT, should be to stop by Pizzeria 712 to treat your stomach to delectable dishes.
The Pizzeria 712 name was derived from the temperature required by the wood-fired brick oven to bake the pizzas.
The restaurant's setting is standard, and the kitchen is public, so guests can see their meals cooked right before them. You can also find artworks created by native artists perched on every part of their walls.
Their pizzas taste similar to those prepared in Italy and are served with Italian wines and local beers. The foods on their seasonal menu are cooked in-house using freshly sourced ingredients.
Address: 320 S. State Street, Orem, UT 84058, United States
22. Olmsted Power Station
The Olmsted Power Station earned a spot on the National Register of Historic Places. It was established in 1904 and was decommissioned in 2015.
The Power Station was constructed to rip the benefits of power from cascading water. Therefore the Nunns brothers, in collaboration with George Westinghouse, were able to use falling water to generate power for switches, transformers, and others.
Both parties were able to produce this technology leading to the construction of a power plant. If you are a historian, stop by.
Address: 1018 N 1630 E St, Orem, UT 84097, United States
23. SCERA Shell Outdoor Theater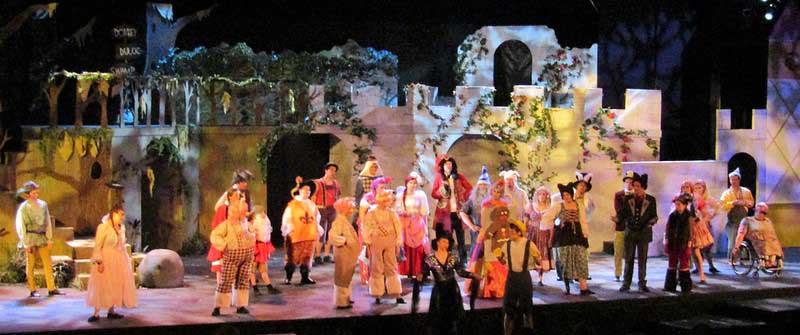 If you are a lover of theatrical performances, one of the fun things to do in Orem, UT, is to check out the SCERA Shell Outdoor Theater.
The SCERA Shell Outdoor Theater, constructed in 1984, is one of the most endeared art theatres of the SCERA Center.
The Theater, over the years, has been a stage floor for many plays, events, concerts, and outside movies screening. In addition, it is a famous destination for locals and tourists to enjoy an afternoon or evening with other people.
Despite being a part of the SCERA Center for the Arts, this Theater has its own box office, concession stands, and stage. The Theater has no official seating due to the hillside, which is ideal for watching performances as you lay on a blanket on the grass or with your table chair.
Address: 600 South 400 East, Orem, UT 84058, United States
24. Orem Heritage Museum
The Orem Heritage Museum offers excursions and field trips for schools that often come to this place together with church groups, local establishments, and clubs. A visit to this lovely place should make up your checklist of top things to do in Orem, UT.
Besides being quite a small museum, it houses an exceptional collection of 30,000 memorabilia items, vintage items, and antiques that showcases the remarkable history of this city.
Make sure to stop by to view unique artifacts such as a vintage washing machine, a functioning coal stove, a traditional butter churn, old clothing( and even uniforms), various equipment, and ammunition that date back to World War 1 and the Korean War.
You can also find old blacksmiths' items and Indian petroglyphs showcased in the museum and see how life was back in the early days of Orem.
Address; 777 South State Street, Orem, UT 84058, United States
25. Murdock Canal Trail
The Murdock Canal Trail covers roughly eight miles. It is located in the middle of Orem and Highland. The Trail was previously called the Provo Reservoir Canal, a 20th Century built ditch used for irrigation purposes.
It was used to transport irrigation water from Provo River to Agricultural lands. In 1940, the Canal was widened, and was christened the Murdock Canal.
The waterway was changed to an underground aqueduct in 2010, and plans were implemented to create a trail. The Trail was founded in 2013 with linkages to this region's other cycling and walking trails.
Address: Utah, USA
Make sure to check out our checklist of things to do in Ogden, things to do in Vernal, and things to do in Logan for a fun Utah exploration.
Plan Your Trip to Orem
Orem is a lovely city to explore for anyone planning their next vacation. It has a lot of things that will give you a one-of-a-kind vacation experience.
There are numerous outdoor activities to be part of when you visit. You are sure to have an outstanding getaway experience.
Have a fun trip!