Minot is a city and the county seat of Ward County in north central North Dakota, United States. Its population was 47,789 in 2021.
Minot was established in 1887. It had served as a Great Northern Railway winter camp. Minot has been able to maintain its rapid expansion thanks to the establishment of its State University and Air Force Base since 1913.
The city has numerous fun things to do in Minot, ND. This range across fun attractions, activities, and events tourists will find exciting. The North Dakota State Fair is attended by people from all across the area every July.
The Roosevelt Park Zoo, a park honoring the five Scandinavian nations, and the Dakota Territory Air Museum are among Minot's many attractions.
The region also attracts tourists worldwide because of its excellent food and entertainment. The city's bakeries, gourmet restaurants, and breweries offer a remarkable fusion of local and foreign cuisines.
Check out the best things to do in Minot, ND.
Things to Do in Minot, ND
1. North Dakota State Fair
Although the city's Fair first occurred in 1922, North Dakota only partially approved it in 1965. In 1966, Minot played host to the inaugural edition of the North Dakota State Fair.
Since the fair's completion in 2010, the current Grandstand has featured some top-rated country music artists; Alabama, Kiss, Brooks & Dunn, Kenny Chesney, Nickleback, and Tim McGraw are only a few.
The 2011 fair was called off because the Souris River flood on July 10, 2011, inundated most of the fairgrounds and Minot.
Employees at the Fairgrounds and numerous other town residents worked incredibly hard to save all they could during the flood.
The North Dakota State Fair draws approximately 300,000 visitors each year. Both attendance and customer satisfaction are high so if you visit with your family, stay close.
Attending the North Dakota State Fair is one of the top things to do in Minot, ND, for a remarkable experience.
The Fair's venue covers more than 250,000 sq ft of land, part of which is for display and the rest for spectators and supporters. It is something you should not miss out on
Address: 2005 E Burdick Expy, Minot, ND 58701, USA
2. Dakota Territory Air Museum
After its establishment in 1986, this aircraft museum has developed into a significant historical archive honoring the pioneers and their creations.
The museum has become a crucial and significant historical resource for the North Dakota area due to exhibitions and events that engage, enlighten and entertain visitors.
The museum's creators intended for it to house vintage and military aircraft and act as an archive of the area's aviation history.
In a short while, the museum's management set up a foundation and an adequate history-packed hub featuring old planes and recovery projects.
The management has also taken steps to encourage all aviation-oriented events in the North Dakota area.
The museum's educational initiatives for students who wish to pursue a career in space and aviation are sponsored by North Dakota Aeronautics Commission and Farstad Foundation.
Address: 100 34th Ave NE, Minot, ND 58703, United States
3. Bison Plant Trail
One of the modest ways to pass the time while on vacation is hiking scenic trails, and that is precisely the aim of the Bison Plant trail.
Various markers along the path tell you where you are, how far you've come, and in which direction you're going, so you never have to worry about getting lost.
The lush vegetation and shade of the trail make hiking on a hot day manageable. You can walk along the Souris River on some parts of the journey.
Since dogs are permitted off-leash along the Bison Plant Trail, it's a great place to go for a stroll. You may go biking, hiking, or walking with your dog. Hiking this path is one of the fun things to do in Minot, ND.
The Bison Plant Trail is famous among the locals; as such, it is not lonely; if you thread its paths on your own, you will most likely come across other individuals and groups.
Address: 7801 54th Ave SE, Minot, ND 58701, USA
4. Minot Street Art
Among the best things to do in Minot, ND is to take pictures with the street art paintings and murals strewn all over its old downtown district as backdrops.
The street art movement was among the few projects aimed at aiding the recovery of downtown Minot, North Dakota, and the surrounding area after a severe storm blew through.
The downtown area of Minot has 16 murals that are close to one another. The local tourism office has created a detailed map with markers for each painting.
You can either look it up online or wander around and find it while exploring Minot because the streets in that area are covered in vibrant murals.
The city has nurtured its local artistic community and created this project that showcases the bright color bursts that street art offers.
Aside from historic buildings, the downtown area is a fantastic location for shooting because of the stark difference between the contemporary and the old.
Address: 3 Main St S, Minot, ND, 58701, United States
5. Taube Museum of Art
Taube Museum of Art opened its doors in 1970, featuring a gift shop and two galleries where you can buy locally made art pieces.
The exhibits provide insight into the works of different artists organized in a stunning exhibition area; the handcrafted items also showcase spectacular craftsmanship.
This old museum offers a calm and peaceful atmosphere, and its art collections are presented in a rotating manner, unlike the ones on its ground floor area.
It is easy to get involved through their biennial photo exhibitions and other community-submitted events.
Regardless of how often you visit this museum, you will always have a different experience as its interior decor is regularly updated.
Address: 2 Main St N, Minot, ND 58703, USA
6. Roosevelt Park Zoo
Roosevelt Park Zoo is home to 159 animals of 68 different species, including many large cats, river otters, bison, bears, birds, and reptiles.
Although it might not be the biggest zoo, it is well-kept, and the personnel is exceptionally kind and knowledgeable.
The animals all appear to be well-fed and at ease in their pens. The zoo's grounds are charming and well-maintained.
In addition, the zoo features a section for children where they can get close enough to the farm animals even to pet them.
Roosevelt Park Zoo is one of the best places to visit in Minot, ND.
Address 1219 E Burdick Expy, Minot, ND 58701, USA
7. Scandinavian Heritage Park
The Scandinavian Heritage Park, an outdoor recreation area, named in honor of the cultural ancestry of Scandinavia, is situated in Minot.
A fantastic place to begin your tour of the Park is the Scandinavian Heritage Center, where you can learn about the culture of Scandinavia.
The facility features a tourist information center along with an extensive range of literature and memorabilia with Scandinavian themes.
A replica of the Scandinavian Stave Church, a Stabbur with a grass roof, and a made in Sweden 25-foot Dala Horse are just a few of the items on display.
At the monuments to Scandinavian ancestors, there are also flag displays recognizing the United States and Canada.
Address: 1020 S Broadway, Minot, ND 58701, USA
8. Escape Point
Escape Point, established in 2016, offers a set of escape rooms that provide mystery-solving enthusiasts with a distinctive, live entertainment experience.
The business provides a selection of distinctively themed escape rooms, each bearing a different storyline: the games' puzzles and suggestions test players' capacity for original thought.
The settings and props are unmatched by any escape room establishments you have been to in terms of design for a distinctive gaming feel.
You will be given a specific time to solve the mysteries that will help you and your team escape each room,
Escape Point offers an immersive experience whereby you will have to put yourself in the characters' shoes in the storylines as you let your imagination and problem-solving side take over.
Address: 18 2nd St NE Suite 3, Minot, ND 58703, USA
9. Splash Down Dakota Water Park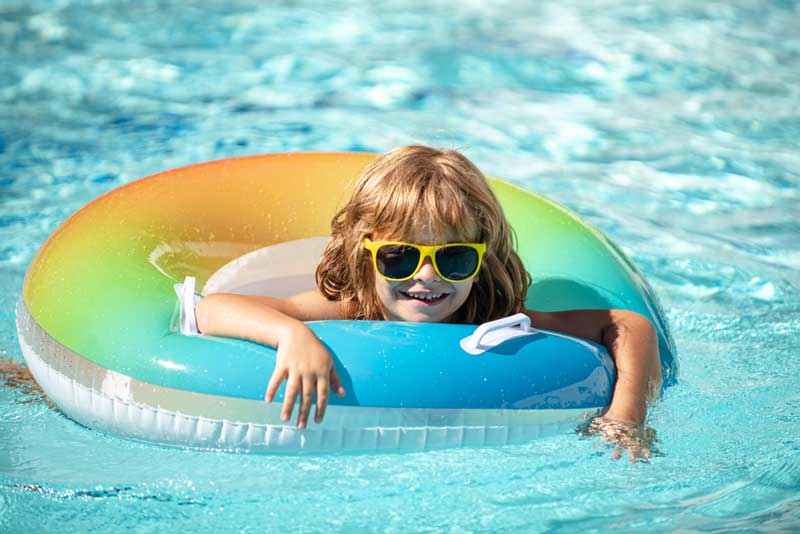 Are you searching for a fun activity to enjoy with your kids on a sunny day? Then, Splash Down Dakota Water Park is the ideal spot for you.
For people of all ages, there are numerous activities available at this water park. With a ground area of 24,000 sq ft, this Park is the biggest of its kind.
Splash Down Dakota Water Park features three water slides, two for kids, while the one for the whirlpool is for older persons. There is also a hot tub and arcade games on the premises.
The Water Park is very famous among kids and adults; there is also a standby lifeguard to supervise the activities of the little ones at the pool.
Going splashing at Splash Down Dakota Water park is among the many fun things to do in Minot, ND.
Address: 2400 10th St SW, Minot, ND 58701, United States
10. Lucy's Amusement Park
Lucy's Amusement Park is one of the ideal locations for a full-time family fun experience.
This Amusement Park is brimming with many joyous rides and games, including a tower slide, a moonwalk, a disco scooter, a cosmic orbiter, and more.
The Park has adequate picnic facilities such as barbeque pits, picnic spots, and space for bonfires, which you can reserve for family or any other kind of group use.
For a small price, you can also use part of the Park as a venue for birthday celebrations and other social occasions.
Address: 5119 US-83, Minot, ND 58701, United States
11. HighAir Ground Trampoline Park
Even on a rainy day, you can still play to your fill, thanks to the unique indoor amusement park known as HighAir Ground Trampoline Park.
HighAir Ground Trampoline Park offers fun activities for everyone, young and old, whether you visit alone, with family, or as a group.
The indoor amusement park boasts 10,000 sq. ft. of trampolines from wall to wall. Also, it features space for group gatherings such as birthday celebrations.
The entrance fee is reasonable; however, you must wear jump socks, but if you do not have one, you may purchase them at an on-site shop.
HighAir Ground Trampoline Park will make an excellent addition to your list of the best places to visit in Minot, ND, especially if you have promised to show your kids a good time on your vacation.
Address: 1210 4th Ave NW, Minot, ND 58703, USA
12. Main Street Books
The maverick and indigenous bookstore in Minot opened its doors to the public in 2006. It specializes in books, learning toys, and amusing and unusual add-ons.
It also boasts a brand-new event space featuring an in-house artist that offers notebooks, prints, original framed paintings, notebooks, and kid-friendly bookmaking lessons.
The staff at the bookstore are friendly and always willing to assist you in finding the perfect book, whether it's one for yourself or friends and family.
You can take your little ones to this bookstore/bookmaking establishment to pick out books and toys to serve as souvenirs.
Visit this attraction for a learning experience and a chance to pick out gifts for kids and adults.
Address: 8 Main St S, Minot, ND 58701, United States
13. Dakota Bark Park
Dakota Bark Park is a 3-acre property situated northward from Highway 2 and 52 Bypass West and directly eastward from Highway 83 Bypass.
Your furry friend may run around, play, and interact with others of its kind in the enclosed Dakota Bark Park which features three distinct areas where pets of different sizes can run free.
Other facilities featured at the Park include two walking trails, one close to the baseball diamonds and the other a 2-mile trail next to the golf course, along with benches, tables, and a water fountain for both people and dogs.
Both humans and pets will appreciate the chance to interact and get some exercise at this Park. If you love or have pets, you travel with, spend time with them at Dakota Bark Park.
Address: 2905 7th Ave SW, Minot, ND 58701, USA
14. Apple Grove Golf Course
Are you wondering what to do in Minot, ND? There is currently a new game that has surprised the nation, known as Footgolf, which is what its name implies. Imagine playing golf but with your feet!
Like regular golf and soccer, the game is played on the ground; however, a soccer ball is used instead of the stiff little golf ball.
The hole, about the size of a trashcan, is situated at the end of the course from where you kicked off the game.
Altogether this one-of-a-kind golf course offers 18 holes, just like the regular standard golf course. This game can be enjoyed by anyone strong enough to kick a ball; as such, age is not a factor here.
You can visit the Nationally renowned Apple Grove Golf Course to enjoy a game of footgolf with a friend or loved one.
Address: 3910 20th Ave SE, Minot, ND 58701, United States
15. Railroad Museum of Minot
The Railroad Museum of Minot is dedicated to trains that feature vintage machinery, exhibits, and antiques.
This Museum's upper floor contains tables from Thomas the Tank Engine and other features of Thomas.
The Railroad Museum is open on Saturdays from 11 am through 3 pm, but you can visit on other days if you make an appointment.
Four transportation cabooses plus a wedge plow are currently located on museum grounds. On the ground area of the museum, there is presently a wedge plow and four transportation cabooses.
Visit the restored 1960s Great Northern Steel Center Cupola and the 1912 North Pacific Wood End Cupola, both of which have been kept in their original condition.
The museum is easily accessible to all, including people with disabilities. Visitors are also allowed to take their photos.
Address: 19 1st St NE, Minot, ND 58703, USA
16. Riverwalk of Minot
The woods of Minot do not have many walkable trails; as such, the Riverwalk is one of the city's ideal places to go for a walk.
Minot's Riverwalk is a fair distance from Roosevelt Park. Unfortunately, the river isn't always pleasant for swimming in due to the algae that overrun its surface sometimes.
However, walking this path offers incredible viewpoints as it loops around the former Souris River that formed a little island after being cut by forces of nature.
The Riverwalk is a nice walkable path during summer, but during winter, it is usually closed for safety reasons.
The walk does not have an actual starting point or endpoint; it is missing a few signs and goes around the Fairgrounds and Roosevelt. Having this in mind, you can take in Minot's beauty as you walk along the river.
Address: 134-140 6th St SE, Minot, ND 58701, USA
17. Planet Pizza
Aside from being a restaurant, Planet Pizza also has a bouncy house station, an arcade gaming room, and laser tag.
The restaurant has an upstairs nightclub and sports bar that appeal to people of all ages. There is an adult section with TVs, beer discounts, and live music performances.
In addition, the pizza is excellent. Although its Canadian Bacon Pizza is a must-try, the Taco Pizza is unquestionably the best option.
The bread has a soft but overly thick batter. Additionally, Planet Pizza provides a wide variety of fountain drinks, like the Mountain Dew Code Red.
Address: 220 S Broadway Suite B, Minot, ND 58701, USA
18. Norsk Hostfest
Still don't know what to do in Minot, ND? Join the locals in celebrating the Norsk Hostfest. It is a means to socialize with the locals and learn about the city's heritage.
Norsk Hostfest celebrates the rich cultural heritage of the Scandinavian countries of Iceland, Finland, Sweden, Norway, and Denmark.
Each nation has its own space at the occasion bearing the name of the nation's capital city. The five Nordic countries will appear in the Scandinavian Heritage Park at the Norsk Hostfest.
Norsk Hostfest is held every year during the fall period at ND. State Fair Center. The event was started in 1978 by Reiten and a clique of friends who wanted to honor their Nordic heritage.
The event is attended by thousands of people annually from around the world, which makes it the most prominent Scandinavian festival in all of North America.
Address: 1020 S Broadway, Minot, ND 58701, USA
19. Hyatt House Minot
The Hyatt House Minot is a hotel about two miles from Minot International Airport, State University, and other well-liked tourist destinations.
The hotel features 130 rooms containing sofa beds, an indoor pool, a conference room with computers, a 24/7 gym, printers, and more than 400 sq. ft. of flexible meeting space.
When you're prepared to unwind, choose from one of the hotel's apartment-type studios or suites and take advantage of services like free WiFi, evening food, and drinks at the H BAR.
Utilize the amenities and room dimensions of the Hyatt House Minot to make your stay as comfortable as possible.
Whatever your culinary demands may be, a complimentary breakfast, sharing small plates and bistro-style dinners at the bar, or a late-night visit to the refrigerator for snacks, Hyatt House Minot covers it all.
Address: 2301 Landmark Dr, Minot, ND 58703, USA
20. Fort Stevenson State Park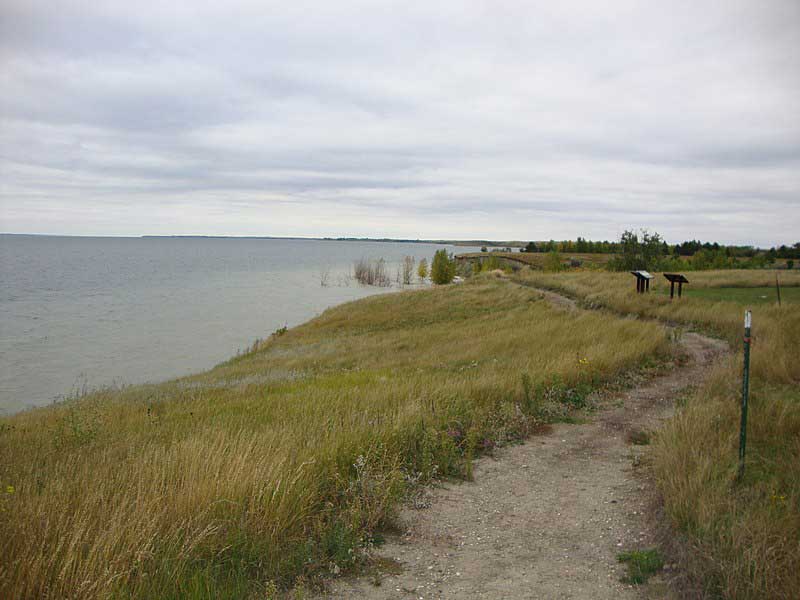 A well-liked Park on the outskirts of Minot, ND, is Fort Stevenson State Park. It is most loved by campers but is also a lovely recreational area to experience the great outdoors with family and friends.
This State Park is gorgeous, featuring scenic going areas and a serene lake. You can bathe in the sun at the park's beach, rent a canoe or go for a swim.
And if you get hungry, you can buy some tasty snacks from the concession stand in the area; the ice cream is a must-try.
Imagine enjoying the water at the park's beach on a hot day and crowning it up with delicious snacks and ice cream.
Enjoy a picnic and outdoor games with loved ones at Fort Stevenson State Park.
Address: 1252A 41st Ave NW, Garrison, ND 58540, USA
21. Dakota Square Mall
Dakota Square Mall, famous among locals and visitors/tourists, is an enclosed shopping center in Minot, ND.
With over 70 merchants, a food area, two significant anchor stores, and a theater featuring nine screens with stadium seating, Dakota Square Mall is North Dakota's third-largest shopping mall.
A Sleep Inn & Suites attached to the shopping area is one distinguishing feature of this Mall; it provides suitable accommodation while you explore the city.
There is a water entertainment complex named Splashdown Dakota Super Slides, which spans 24,000 sq. ft. within the hotel.
Dakota Square Mall is among the few uncommon business districts in the US featuring an adjoining hotel.
This Mall also offers WiFi access and charging spots for mobile phones dispersed around the area. It is ideal for a convenient shopping experience.
Address: 2400 10th St SW, Minot, ND 58701, USA
22. Woodland Trail
Woodland Trail, which is ideal for walking, running, biking, hiking, and walking Pets on a leash along the Souris River, is well-frequented in Minot.
This trail is popular among visitors and locals because it is well-signed and also features docks that provide resting points and spectacular views of the river.
The Docks make for a perfect romantic setting for lovers who want to enjoy a picnic in nature with fewer people around.
This trail is considered to be one of the most kid-friendly trails. It also features some of the best fishing spots.
During winter, the trail is used for inter-country skiing; however, even on days when it is hot, it is best to be dressed to cover up adequately to protect yourself from insects. Exploring this trail is one of the top things to do in Minot, ND.
Address: Minot, ND 58701, USA
23. Dakota Chappy
Chappy Windsor, the founder and Chief Executive Officer of Dakota Chappy, is a fashion designer, merchant, and a steadfast advocate for small companies.
A solutions-oriented store called Dakota Chappy offers carefully curated clothing options for women from all walks and phases of life.
The stylists are experts in identifying, creating, and providing anti-fatigue wardrobe options for women of diverse ages and shapes.
For ladies of various ages and shapes, the in-house stylists are professionals at spotting, creating, and offering un-exhausting wardrobe solutions.
At Dakota Chappy, you may get authentic fur clothing and accessories, jewelry, fur boots, handmade headcovers, swimwear, wardrobe essentials, designer brands, and much more.
Address: 813 N Broadway, Minot, ND 58703, USA
24. Ebeneezer's Eatery & Irish Pub
Ebeneezer's Eatery & Irish Pub, launched about 20 years back, has served the Minot community beautiful meals made with the freshest food items since its establishment.
This Eatery & Irish Pub offers tasty food for breakfast, lunch, and dinner, along with various wines and beverages.
Learn about the restaurant's event promos, and sample their daily specials, sides, and signature dishes, while listening to live music performances.
Ebeneezer's Eatery & Irish Pub is where the Cozy Bar, grocery shop, and washing mat used to be.
The grocery store was on the side of Ebeneezer's Eatery, while the Cozy Bar was a small business towards the Pub's west side. Visit this pub for a terrific dining and drinking experience.
Address: 300 E Central Ave, Minot, ND 58701, USA
25. Upper Souris National Wildlife Refuge
Souris National Wildlife Refuge, located along Lake Darling's shores, provides stunning vistas along its trails.
The Wildlife Refuge offers a serene ambiance featuring shades, picnic tables, fishing areas, and many wildlife species.
Some wildlife you will most likely see at this attraction include deer and their fawn and giant turtles. Pack a bug spray when you visit to keep the ticks away.
The area also features a significant snow geese nesting area and a high-yielding fishery establishment.
Address: 73rd St NW, Carpio, ND 58725, USA
Explore more cities in North Dakota. Check out our list of things to do in Dickinson and things to do in Fargo for a fun time
Plan Your Trip to Minot
Minot, North Dakota, is the ultimate rejuvenation destination. Its numerous variety of parks, some of which can function even on a rainy day, as well as its scenic trails, makes it the ideal location for a vacation. A vacation in this city is aimed at unwinding, relaxing, and energizing.
When it comes to having fun, this city has you covered. Asides from fun and relaxation-oriented attractions, this lovely city also offer cozy lodging and dining spots. Enjoy!
Plan your stay in this peaceful yet vibrant city with the help of this list for the best vacation experience of a lifetime.