Kaanapali, a census-designated place on the western side of Maui County, is located in Hawaii, United States. Its population was 1,161 during the 2020 census.
Kaanapali is a popular area, attracting thousands of people annually because of its beautiful beaches and the daily cliff diving ceremony usually held at the beach's northernmost cliffs called Puu Kekaa, or Black Rock.
Although this place has a resort kind of vibe, you can still have a feel of nature and the serenity this place holds.
Resort hotels and other establishments are the many things to find on the beach that will make your vacation in this part of the country fascinating.
Make sure to explore the entire area to the best you can as you soak yourself in various land and water activities.
Furthermore, you can learn about the rich cultural heritage of this place. There is never a dull moment in Kaanapali, so be sure to be part of this great vibe and excitement.
If you're planning to explore Kaanapali, here are the top things to do in Kaanapali, Hawaii
Things to Do in Kaanapali
1. Kaanapali Beach
So many people from different parts of the world see Hawaii as an area for surfing. If you plan to visit, check out Kaanapali Beach to enjoy an incredible surfing experience.
Enjoy the soothing waves that come as you surf through this beautiful beach. There is a sandy break on the beach that makes surfing easy for beginners. You will have a great start if it's your first time learning how to surf.
Visitors can also be snorkeling or relaxing by the waterside.
You can explore the shops on the beach and check out the shops that offer rental services or book a surfing class with them.
Furthermore, enjoy the incredible views of the beach and its warm waters, which add even more experience to your surfing journey.
Visiting this place is an ideal opportunity for you to have first-hand experience in surfing. Seeing this beach should make up your list of fun things to do in Kaanapali, Hawaii.
Address: Kaanapali, Hi, United States
2. Hyatt Residence Club Maui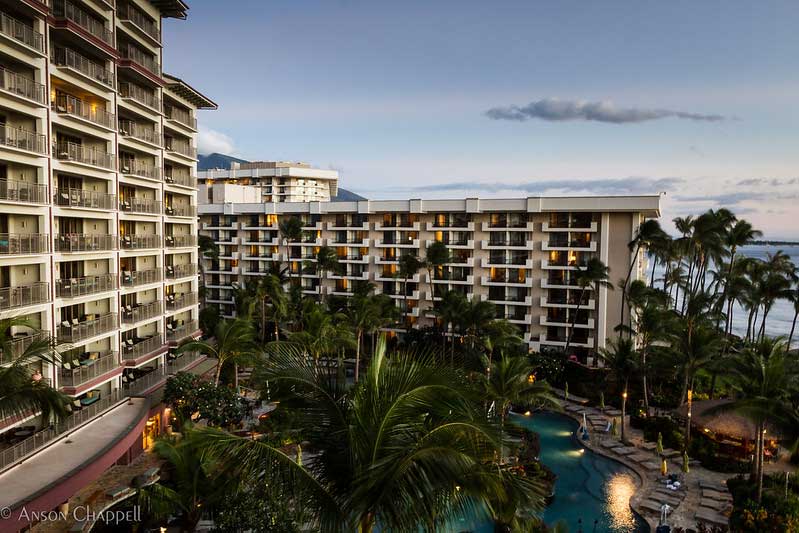 The Hyatt hotels are famous worldwide for providing great comfort for their visitors and their location in Kaanapali.
There are numerous penguins in this hotel's lobby, predominantly African Black-footed penguins. Aside from the countless beautiful penguins to see here, you can also check out other wildlife in the hotel.
The Hyatt Hotel is also a place of abode for various bird species, including flamingos and swans. If you are planning to visit Kaanapali, check out the Hyatt.
If you want a comfortable lodging experience, add a visit to Hyatt Residence Club Maui to your list of the top things to do in Kaanapali, Hawaii.
Address: 180 Nohea Kai Dr, Lahaina, HI 96761, United States
3. Kaanapali Sea Adventures
If you want to do something even more interesting in Kaanapali, Hawaii, during your visit, enjoy an incredible underwater ride on a Sea Scooter.
Sea scooting helps you to travel through the sea with minimal effort and less struggle.
Using a sea scooter makes the experience more fantastic as it combines scuba diving and snorkeling. If there is no scuba equipment available, you can explore the water with the aid of propellers.
It is a perfect experience for anyone visiting to experience before leaving.
Address: Kaanapali, Hi, United States
4. Kahekili Beach Park
If you choose to catch a view of Kaanapali from a serene and peaceful nature, make sure you check out the Kahekili Beach Spot.
It is an excellent place to be as a smaller crowd of people visits it compared to other densely populated beaches.
This fewer crowd results in a peaceful and serene nature place, making it an ideal spot to relax and enjoy the beach area with friends and family.
Check out this place during your visit as it has many interesting cool fun things to do that will pique your interest.
Address: 65 Kai Ala Dr, Lahaina, HI 96761, United States
5. Blue Maui
One of the best things to do in Kaanapali, Hawaii, is to check out the largest animal in the world. Make sure to go on a comfy, safe, and fast boat cruise with Blue Maui, which involves whale watching.
Aside from seeing these beautiful water creatures, visitors can also try snorkeling at various sites during their tour.
Check out the most significant areas to see the incredible Blue Maui and the wonderful marine life in this place.
Aside from seeing whales and snorkeling in this place, visitors can enjoy the complimentary food and cocktails served on Blue Maui's boat. Enjoy the best tour experience during your visit by going on a boat tour with Blue Maui.
Address: Kaanapali, HI, United States
6. Myths of Maui Luau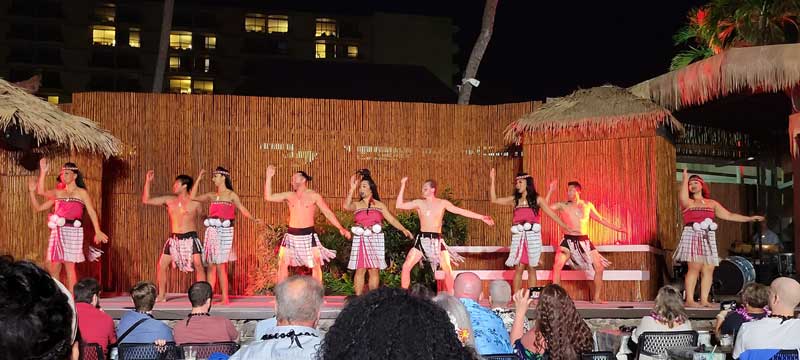 Visiting the Islands of Hawaii will never be complete without checking out Luau. One of the best ceremonies to check out is the Royal Lahaina Luau on this part of the Island, also known as the Myths of Maui.
This event is not all about fun; visitors can learn something significant about this incredible ceremony.
This ceremony explains the history of Hawaii, its journey over time, and its development. It also tells the history of the Polynesian area.
Here is a great site to enjoy and see the beautiful dance showcased by the Hula dancers, the fire knife dancers, and the lovely chants and music.
Furthermore, visitors can treat themselves to a delicious and lovely dinner with the local Hawaiian dishes and drinks in front.
Address: 2780 Kekaa Dr, Lahaina, HI 96761, United States
7. Sheraton Maui Resort
Different cultures and traditions contribute to the iconic history of Hawaii. Visitors can feel this incredible history by checking out the Black Rock.
A torch lighting ceremony known as "lele kawa" organized by the Sheraton Maui Resort is carried out every night.
A Hawaiian Warrior is seen to come out and blow a conch shell in four directions, carry out a chant, and light up all the torches on the estate. Once this performance is done, the Hawaiian Warrior dives into the Black Rock cliff.
This event is magnificent to see, especially at sunset; make sure to witness it during your visit to Kaanapali.
Address: 2605 Kaanapali Pkwy, Lahaina, HI 96761, United States
8. Black Rock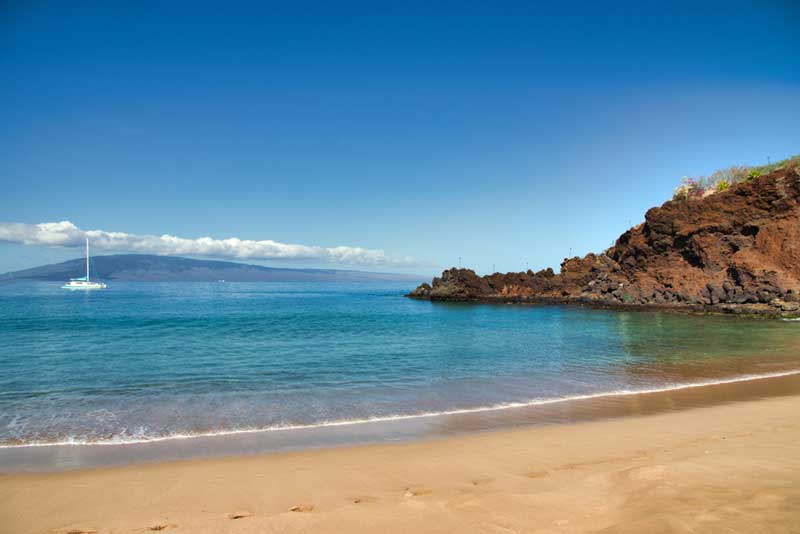 So many people see the Black Rock as the most famous site in Kaanapali for different reasons. The Black Rock area is one of the best locations to visit on the Island.
Visitors can watch and enjoy the great water activities this place holds and the incredible underwater life in this region.
Aside from snorkeling, visitors can see the activities of turtles in this place, as these beautiful creatures try to feed close to the reef. Another essential activity you can participate in when you visit is cliff diving.
Numerous jump areas provide various heights from 10 to 25 feet. Make sure to visit and enjoy the many possibilities this place offers.
Address: Kaanapali, Hi, United States
9. Skyline Hawaii
Skyline Hawaii takes you on a fantastic adventure as you tour the beautiful terrains of Kaanapali and its surrounding areas.
The ziplining course entails going at incredible speeds 150 feet from ground level. The Skyline Hawaii facility enables visitors to be able to enjoy breathtaking views of the mountain and oceans in Kaanapali.
If you are a novice in ziplining, you can get all the assistance from their instructors and guides, who are readily available to help you enjoy your tour.
Visitors also learn about the Island's culture, heritage, and nature during the tour.
Address: 2580 Kekaa Dr #115, Lahaina, HI 96761, United States
10. Whaler's Village
Another interesting item on our list of best things to do in Kaanapali, Hawaii, is to visit Whaler's Village. It is a beautiful place to see as it has many exciting activities that will pique your interest.
Begin your vacation in Kaanapali by visiting this popular tourist location, attracting myriads of people.
The experience of visiting here is one of a kind as it is graced with beautiful eateries, shops, and other incredible establishments that will interest you.
If you want to enjoy a beautiful experience on Kaanapali, visiting Whaler's Village should be a must. If you choose to check the various restaurants on site, do well to make reservations.
Address: 2435 Kaanapali Pkwy, Lahaina, HI 96761, United States
11. Reef Dancer Semi-Sub
Touring with Reef Dancer Semi Sub to enjoy the incredible beauty of underwater life is a must-do in Kaanapali, HI. If you are not a good swimmer but would love to experience this, make sure to add this to your checklist.
During your stay in Hawaii, ride with the Reef Dancer Semi-Sub at Lahaina, 30 minutes drive from Kaanapali.
Anyone can ride the boat as it has a clear bottom. The Reef Dancer Semi-Sub consists of a clear base and several cabins where you can see the beautiful marine life without getting soaked.
The tour company that provides this Semi-Sub allows visitors to see various points on the sea close to the Island.
There are many beauties to explore underneath the ocean.
Address: 675 Wharf St, Lahaina, HI 96761, United States
12. Wake Maui
It is the realization of a dream come true of USCG Certified Captain Ryan Hickey, a professional skier, snowboarder, wakeboarder, and general lover of sports activities.
If you want a fun-filled trip with less crowd, then make sure to book a trip with their private charters, which take six passengers.
Wake Maui, which has been offering private ocean excursions since 2008, is patronized by many tourists for honeymooners, family excursions, and private charters.
Address: 2435 Kaanapali Pkwy, Lahaina, HI 96761, United States
13. Whale Watching Tour
The Whale Watching Season in Maui, which is from November till May, with its peak season from January to March, is an exciting activity with friends and family. Are you wondering what to do in Kaanapali, Hawaii? Go on a Whale Watching Tour.
During this time, thousands of humpback whales travel to the warm Hawaiian water to give birth and groom their babies. The shallow waters to find here are a significant spot for the whales, and this makes it an ideal site to go touring.
The activity of Whale watching is an incredible Activity you should surely be part of when you visit Kaanapali as it involves a small group of people riding on a small inflatable with a crew that gives out information concerning the whales.
If you are lucky to visit during the best months, you will have a close-up and first-hand encounter with these whales. The experience is overwhelming.
Address: Kaanapali, Hi, United States
14. UFO Parasail
One of the best places to visit in Kaanapali, Hawaii, is the UFO Parasail. Visitors can enjoy the beautiful atmosphere in this place as the sky always offers a great vantage point to enjoy the magnificent views of the whole area.
To enjoy the many opportunities in Kaanapali, check out the UFO Parasail, which provides visitors with the needed equipment and facilities to enjoy activities on the beach.
Their parasailing packages accommodate people with various skill levels. Most of their parasailing sessions are done in tandem as an instructor is there to supervise.
The UFO Parasail is focused on helping you experience a one-of-a-kind experience in parasailing. At the same time, you still enjoy the incredible beauty of Kaanapali Beach.
Address: 2435 Kaanapali Pkwy, Lahaina, HI 96761, United States
15. Kaanapali Golf Course
If you are an avid golfer, check out the Kaanapali Golf Course. It is a perfect course to play some rounds of golf with loved ones and friends.
Golfing is a perfect sport to indulge in if you want to explore the natural endowments within the area. You can visit at noon with friends to play a friendly game while still enjoying the magnificent realistic backgrounds in this place.
It makes more sense to enjoy the beautiful scenery this play has while still enjoying some rounds of golf with friends and colleagues from work.
Try visiting early, as it tends to get windy at noon. Here is an ideal place to enjoy your vacation in Kaanapali.
Address: 2290 Kaanapali Pkwy, Lahaina, HI 96761, United States
16. West Maui Expeditions
Another exciting activity to be part of when you visit Kaanapali is to go scuba diving with the West Maui Expeditions. Learning the art of scuba diving is an excellent way to augment your Hawaiian underwater experience.
Suppose you are an avid scuba diver or it's your first-time scuba diving. Prior experience is not needed before you start your journey, as the class is exclusively designed for beginners.
The scuba lessons come in different phases: firstly, visitors are meant to practice, then go into the ocean afterward. Group sizes for this activity are small, and an instructor is always available to guide and give you instructions.
One of the things to get acclimatized with when you start scuba diving is the presence that the water generates. People on health grounds are advised to bring along a doctor's note to be able to get involved in this activity.
Address: Kaanapali, Hi, United States
17. Marriott's Maui Ocean Club
One of the most famous resorts to see on Kaana beach is the Marriott Maui Ocean Club, due to its stunning grounds. It comprises beautiful flowers and vegetation that covers the entire area, coupled with three different pools and a hot tub.
The water elements to find here include waterfalls, a children's swimming pool having a shipwreck feature, waterslides constructed in the rocks, and a cave visitors can swim through.
Marriott's Maui Ocean Club also has a tennis court, a fitness area, and hammocks that can be seen on the entire estate. Many of the rooms to see here are of excellent quality.
If you like your space and amenities, you can opt-in for their Bedroom Garden View Suite, which has a parlor and a small kitchen space.
The resort also has different poolside bars where visitors can order drinks, pool snacks, and even smoothies. You can try out their famous coconut shrimp.
Address: Marriott Vacation Club, 100 Nohea Kai Dr, Lahaina, HI 96761, United States
18. Teralani Sailing
Even if you have seen the beautiful views of the beach, you can have a more exceptional experience by watching it from a better spot.
Are you looking for what to do in Kaanapali, Hawaii? Go sailing with Teralani. The company allows you to enjoy the beautiful sunset while you sail across the beautiful waters of Kaanapali Beach.
Many exciting side attractions make the trip more enjoyable. It comes with unlimited cocktails and free food, which is ideal for a romantic tour with your partner or a fun trip with friends.
There are other things to see aside from just the sunset view you see when sailing, such as witnessing several spinner dolphins on the surface water level.
Address: Lahaina, HI 96761, United States
19. Ululani's Shave Ice
Visiting Kaanapali is never complete without visiting Ululani's Shave Ice. When you arrive at this Island, you'll be amazed at the number of people who check in to taste this famous dessert.
No matter the flavor you go for, it always has a refreshing feel and is ideal for any time of the day. Ululani's Shave Ice always stands out amongst the many shave ice stands on Maui's corner.
Ululani's Shave ice produces about 30 different kinds of flavors. They also have many toppings that will increase your cravings for shaved ice.
If you want to enjoy this exclusive treat, visit this top-notch Ululani's Shave Ice, perched in Hyatt and close to Lahaina's shopping district.
Address: 200 Nohea Kai Dr, Lahaina, HI 96761, United States
20. Sea Maui Surf
Kaanapali's gorgeous and picturesque beach is a perfect spot to enjoy paddle boarding and surfing.
This company is owned and operated by veteran actors professionally certified in CPR and first aid; thus, your safety is assured.
The establishment provides visitors with various learning programs to help their adventure. They also offer rental services for stand-up paddle boards, surfboards, and beach gear.
Sea Maui Surf is located in the Central area of Kaanapali, just close to the backside of Whalers Village Shopping Center.
Address: 2435 Kaanapali Pkwy, Lahaina, HI 96761, United States
21. Kaanapali Beachwalk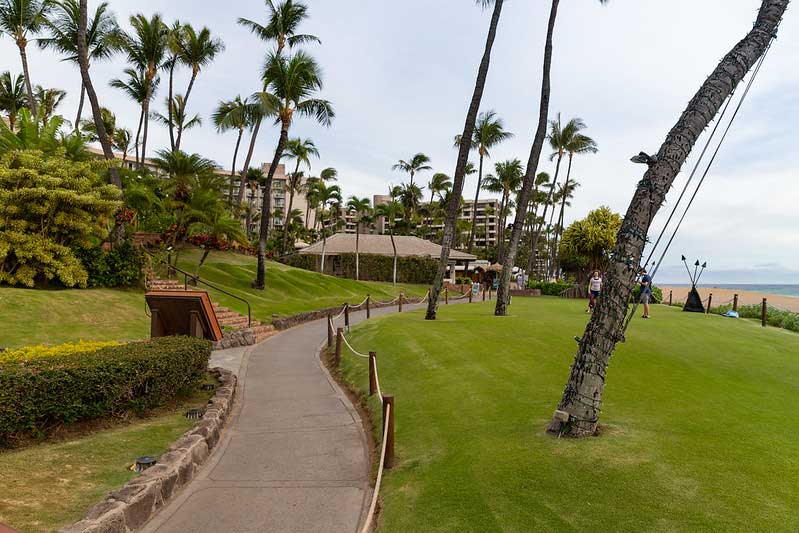 One of the best activities to enjoy in Kaanapali is going on a beach walk. It is an exciting activity to engage in when visiting friends and family.
Many people who visit find this activity very interesting as you get to walk to and fro this landscaped course as you gaze upon the beautiful views of the sea, see the luaus at night, view the various resorts lined up here, and many more.
Kaanapali Beach has numerous activities that visitors can enjoy, luaus, restaurants, and other fun things that are right there on the beach. This pathway is comfortable to walk on and is an ideal way to know this place first-hand.
One of the best views to see while walking on the beach is the beautiful sunset that settles here, making the whole area stand out.
Address: Kāʻanapali Beachwalk, Hawaii, United States
22. The Flyin' Hawaiian Zipline Course
The Hawaiian zipline course in the west Maui Mountains, is one of the best places to visit in Kaanapali, Hawaii.
Visitors get to explore the eight different zips, which will lead them across the 11 valleys and 9 Mountain ridges. Once you enter the Welcome Center, there are guides to show you every step into the mountains and gear you up with the necessary things.
Safety is paramount in this activity; therefore, a safety class and zip practice is carried out on a course.
Enjoy ziplining in between mountain ridges and sail at a quick and great height above the canyon base below you.
The views in this place are fantastic, with lovely vegetation, gorgeous ocean vistas on all sides, and steep mountain slopes. The most extended zip to find here is 3600 meters, beautiful, breathtaking, and unique.
Address: 1670 HI-30, Wailuku, HI 96793, United States
23. Sunshine Helicopter Tours
This flight tour will allow you to enjoy the fantastic natural scenery of this place from a bird hawk's eye view.
The views here range from cliffs to beautiful waterfalls. You will be able to see all the eye-catching stuff from up there that you might have missed during your tour on land.
Depending on the tour you go for, you can see the entire area of Maui, the active volcano from the sky, and check out the surrounding islands of Molokai.
Visitors can also get more info about the Island as the pilot will explain in detail everything that you need to know about the Island, which in turn makes the trip more lively.
The critical thing about Sunshine Helicopter Tours is that it provides visitors with a video clip that covers the entire trip making it easier for you to understand and remember your adventure.
The experience is one of a kind and a must-do for anyone visiting this part of the country.
Address: 107 Airport Rd, Kahului, HI 96732, United States
Planning a Hawaii vacation? here is a guide on fun things to do in Honolulu, for a fun trip in Hawaii.
Plan Your Trip to Kaanapali
A Hawaiian vacation experience should be a priority for everyone, and Kaanapali has numerous picturesque views and opportunities for tourists to explore and have fun.
The laid-back and relaxing vibes of Hawaii, watersports, friendly people, music, traditional food, and tiki torches make the experience top-notch.
Start planning your trip today.