In search of the best and fun things to do in Beckley, WV?
Beckley, WV is a quaint town situated in the Appalachian Mountains of Southern West Virginia. The location of Beckley is such a beauty, with picturesque mountain views, beautiful streams running down from mountains, and many more.
There is a lot to explore in this great town, and the list of fun things will guide you to the very best things to do when in Beckley and its surrounding areas. Here are the top things to do in Beckley, WV.
Things to Do in Beckley
1. Grandview National Park
One of the best things to do in Beckley is to visit the Grandview National Park. The atmosphere to fine here is serene and an ideal place to chill while getting a feel of the excellent views of the New River.
The main part of Grandview park comprises five hiking trails, the New River overlook, picnic areas with playgrounds, ranger lead walks and talks, a visitor center that is opened occasionally.
The Grandview National Park is an excellent place to view picturesque displays of Catawba rhododendrons, these ornamental blossoms at springtime. The white rhododendron blooms in July while that of purple blooms in mid-may.
The Park is quite a beauty of its own with many fun and exciting things to do with friends and family and should be considered on your list of things to do in Beckley.
Address: Grandview Rd, Beaver, WV 25813, United States
2. Beckley Arts Center
The Beckley Arts Center has two locations in the city. The Arts Center has shown an unswerving commitment to encouraging arts, grooming upcoming artists, and creating an enabling environment for people to learn about the arts.
The Beckley art center has been able to achieve all these objectives by organizing exhibitions of art that feature artworks of emerging and established artists.
The Beckley Arts center also provides private lessons and workshops for people of all skill levels, sizes, and ages. Visitors can check in the gift shop, Art Gallery, and art lab at the Johnstown Road, or check out their other location at Neville Street for a private class on music.
Address: 600 Johnstown Road, Beckley, West Virginia 25801, Phone: 304-253-9226
3. Tamarak
If you're a lover of arts planning on having a memorable vacation in the city of Beckley, the Tamarak is the ideal place to visit and should be on your list of things to do in Beckley, WV.
The Tamarak has been in existence since 1994, with beautiful fine arts that they display. They have been dedicated over time and even now to showcasing the best artworks of various artists, and crafters from this region.
It has a huge art space and gallery that annually hosts six shows and displays photographs, ceramics, and paintings local artists make. Their soap retail space showcases glass arts, craft items, jewelry, handmade soaps.
It also has a theater that holds live shows every Sunday afternoon. Visitors can also try out the facilities restaurant which offers bakery foods, deli, and complete restaurant service.
Address: One Tamarak Park Beckley, WV 25801
4. Calacino's Pizzeria
The Calacino's Pizzeria has been part of Beckley for more than 80 years, and this shows the level of commitment and service they have offered over time to locals and tourists alike by serving them tasty pizzas.
The restaurant started in 1934 and has been cooking pizza ever since. They prepare their pizzas in a stone oven with high heat, and the result after cooking is a delicious thin crispy hot pie.
Visitors can also enjoy their pasta, salads appetizers, and their "stackers" a unique French pizza bread. The restaurant has many wide TV screens to keep you entertained with college sports or enjoy the live music on the play. The restaurant opens every day by 11 am.
Address: 3611 Robert C Byrd Drive Beckley, WV 25801, Phone: 304-253-1010
5. Theatre West Virginia
Theatre West Virginia was founded in 1955 by concerned citizens wanting to bring the culture of this region to the limelight through art performances.
Despise its existence for years now, the theater still produces outstanding live performances. There are various shows to watch here, but the most played shows are the "Hatfields and McCoys" and "Honey in the Rock."
The theatre also organizes theatre and acting programs for youths from this region during springtime. You can visit their website to check out their upcoming musicals or classes on their website.
Address: 4700 Grandview Road Beaver, WV 25813
6. Dobra Zupas
Dobra Zupas is quite a weird brick building in a calm scenic area. The restaurant is quite small but has an excellent and huge service inside. If you love eating good food, here is a great place to be after long hours of touring the city.
The goal is to make their homemade food and beer popular within and beyond this region. Their food menu is excellent, with different foods to try out from.
This food includes sandwiches, gourmet entrees, and salads cooked with freshly sourced ingredients. Their bar menu is nice as you can treat yourself to quality beer. The restaurant is open from Tuesday to Friday, 11am-9pm, and on Saturdays from 5pm- 9pm
Address: 600 S. Oakwood Ave Beckley, WV 25801
7. Youth Museum of Southern West Virginia
The Youth Museum of Southern West Virginia is an ideal attraction for kiddies to visit if you're planning a vacation endeavor to add the kids to have some fun-filled time here in the Youth Museum situated in Beckley.
Give your child a memorable experience as they soak their thoughts and imaginations and curiosity into the limitless knowledge this place has to offer.
The galleries in the museum are accommodated within four railroad boxcars with exhibits on diverse, entertaining topics.
Children are also exposed to Planetarium, where children get to be knowledgeable about the planets, key constellations, and Mountain Homestead, a typical lookalike of the Appalachian frontier settlement.
Address: 509 Ewart Avenue, Beckley, West Virginia 25802, Phone: 304-252-3730
8. Winterplace Ski Resort
If you're a lover of winter sports, the
Winterplace Ski Resort
situated in Beckley, WV, should be a major consideration while planning your list of fun things to do in Beckley, WV.
The resort welcomes amateur and professional skiers alike and accommodates the largest snow tubing park in West Virginia.
Visitors who are snowboarders and skiers can have a wonderful time making snow runs with 2.997 feet of base elevation and 3,600 of top elevation.
There are more than 90 skiable acres and a 603-foot vertical drop, with their Panorama Intermediate Trail is 1.25 miles. Visitors who love to ski at night can do much on the Park's slopes, which can be accessed through the resort's ten ski lifts.
There is a snow tubing park for the kids, with snow explorers and Skiwee program that is ideal for children aged 6-12
Address: 100 Old Flat Top Mountain Road, Ghent, West Virginia 25843,
9. Try Tickety Boo Mercantile's High-Quality Antiques
If you're a fan of antiques, visiting the Tickety Mercantile's Antique Shop should be your top priority and should be on your bucket list of fun things to do in Beckley.
The Ticket Boo Mercantile locally owned and operated quaint shop focused on revamping old vintage/antique items or accessories.
A walk into the shop will take your mind back because of its wide selection of treasures. These items are stacked to help visitors find that unique item in mind easily.
Address: 337 Neville St, in Beckley, West Virginia
10. Wildwood House Museum
The
Wildwood House Museum
has a lot of historical information to share with visitors because of its interesting historical past. All this attributed to the museum listed on the National Register of Historic places in 1972.
The museum is usually called the General Alfred Beckley Home by people. The House was constructed from 1835 to 1936.
The home is generally known to have a double log structure. The house was maintained and refurbished by the family of Beckley before relinquishing it to Raleigh County Historical Society in 1985.
The Wildwood museum was given to Beckley city in 1993 and is recognized as the city's most famous historical attraction. The museum is open to the general public in the summertime, and special tours are available also.
Address: 121 Laurel Terrace, Beckley, West Virginia 25801
11. Bluestone State Park
Picturesque landscape with Mountains, rolling hills, forests are typical natural features to fine in West Virginia. They can be found sitting in Bluestone Park, which is situated five miles south of Hinton.
The park has an area of 2,100 acres of the mountain forest landscape and is very close to Bluestone lake. The park consists of scenic hiking trails, volleyball, a campground that offers cabin rentals, basketball, an outdoor swimming pool, and shuffleboard courts.
Other activities to engage in are boating, water skiing, and fishing. The lake's marina is open from April to October and provides boat rentals if the weather condition is okay.
The Bluestate stone park is an exciting place to be, with many activities in stock to give you that memorable vacation you've always wanted to have. Make sure to add here to your list of places to visit.
Address: HC 78 Box 3 Hinton, WV 25951, Phone: 304-466-2805
12. The Resort at Glade Springs
One of the best things to do in Beckley is to visit the Resort at Glade Springs. Here holds a lot of fun-filled activities that anyone would love to engage in and should be on your list of things to do when you visit.
Glade Springs is an adventurous place filled with so many exciting activities. There are host activities to engage in during your stay here that will captivate your mind. Because of its location in the Appalachian Mountains, here is quite a good relaxation spot with adorable picturesque views.
Courtesy of the various activities installed for visitors, there is never a dull moment in this resort. Adventurous activities such as hiking, skiing, pickle ball, laser tag, golf game, bubble soccer, and lots more
The Glade springs are seated on a beautiful 4100-acre property with over 200 guest rooms available, ranging from lodges to stand-alone villas, classic hotels, and suites.
Address: 255 Resort Drive, Daniels, West Virginia 25832,
13. Beckley Exhibition Coal Mine and Youth Museum
Coal mining practices have played an important part in the history and economic development of West Virginia. You can find this history displayed fully at the Beckley Exhibition Coal Mine.
Visitors can tour the coal mine and learn about the mining equipment and processes involved in mining. Very close to the coal mine is the Beckley Youth Museum, which has four boxcars, each boxcar having a different exhibit.
Exhibits of history, art, and science can be found here. A refurbished mountain homestead in the Beckley youth museum helps visitors understand the early activities adopted by the people of Appalachia and how they lived.
If you're a history lover, here should top your list of fun things to do in Beckley. WV.
Address: 513 Ewart Avenue Beckley, WV 25801, Phone: 304-256-1747
14. The Char
The right place to be if you're searching for an exquisite restaurant to have tasty meals be it for breakfast, lunch, or dinner, is the Char. After long hours of touring the city, be sure to visit here.
For an ideal family night out, couples dinner, or any memorable night out you wish to have, including candlelit tables, valet parking, here should be a must-stop for you.
There's a lot to choose from; their wide selection of delicious foods, be it dessert or dinner, will leave you yearning for more. Everything to find here is scrumptious.
There are also freshly baked Italian bread, gourmet dinners like swordfish and figlet mignon, delicious desserts prepared with butter and eggs, twice-baked potatoes, seafood, and lots more.
Address: 100 Char Dr, Beckley, WV 25801, United States
15. Seneca Rocks State Park is a Perfect Place for Rock Climbing
One of the best things to do in Beckley is to visit the Seneca Rocks State Park, where you can have a scenic view of the Seneca rocks rising above the Monongahela National Forest.
The Park is famous for its cliffs, causing it a perfect destination for tourists who love rock climbing. The Park also has a hiking route that has a distance of 3 miles that starts from the parking area and ends at the edge of the cliff.
The park is open to the general public no matter your age as a result of the well-maintained routes for hiking, despite many persons trying to get themselves to go rock climbing.
The Seneca rocks have an elevation of about 1500 feet with 375 routes for climbing on different difficulty levels. To get the perfect view of this state park, you should get to the peak of the Rock. You might want to come with a camera to take beautiful photos to post on your Instagram.
Aside from rock climbing, there are many activities to engage in during your stay, such as fishing, picnicking, hiking, taking pictures, and others.
Address: Seneca Rocks, WV 26884, United States
Florida holds some top US attractions and activities, check out the top things to do in Ocala and fun things to do in Tallahassee for a memorable exploration.
16. Harper's Ferry National Historical Park
One of the very best things to do in Beckley, WV, is to delve into the rich history of this site. It has everything needed for that ideal vacation ranging from renowned museums to hiking trails, battlefields, and exhibitions.
You might choose to tour through the ancient town situated around the national park. At the same time, you enjoy the beautiful landscape making it a perfect destination for lovers of nature and history.
There is a lot of historical information in Harpers Ferry, and there is a whole lot to dig into, especially about the first successful innovation and the use of interchangeable manufacturing, the education of freed slaves in a pioneering school, the John Brown's fight against slavery, and the civil war surrender of the federal forces.
Address: 171 Shoreline Dr, Harpers Ferry, WV 25425, United States
17. The Monongahela National Forest
The Monongahela National Forest is a 900000-acre landscape, and more than a third of it is situated at 200 Sycamore St, Elkins, WK. The wilderness is such a huge forest area and a paradise.
Despite not being in Beckley, driving to the forest is just an hour. The woodland has beautiful trails and back routes for people to explore the forest with ease.
There are many recreational activities involved in the Monongahela River, such as SD hiking, wilderness camping, fishing, wildlife viewing, and mountain climbing.
There's are also built picnic areas, tourism centers, camp areas spread throughout the park. Visitors can also explore the picturesque sights, flowing streams, various flora and fauna, and rural roads
Address: 200 Sycamore St, Elkins, WV 26241, United States
18. Raleigh County Veteran's Museum
The Raleigh County Museum is dedicated to the World war II veterans and in honor of the war fought for the Revolution of America. The museum has various war artifacts, which are lovely to behold.
There are also rotating exhibits available to see. Be sure to have a guided tour of the museum to get a beautiful experience of the history of this place.
An ideal item to look out for is that which was used in the Nazi concentration base and many other war artifacts that will interest you.
You can find a model of the USS West Virginia, and it's quite a huge mode such that you can see the whole model. The museum is properly documented, so be sure to find everything about the history of this place.
Address: 1557 Harper Rd, Beckley, WV 25801-3307
19. Axe Hole Beckley
Are you looking for a perfect place to take your mind off mundane routines? Take your mind off visiting the bar and bowling nights, and come delve into the art of throwing an axe at the newest attraction in Beckley, known as Axe Hole.
The Axe hole organizes group events and axe throwing range of 1-2 hours. You can have a night out with friends, a bachelor/ bachelorette party, a get-together, and others in this place.
Urban axe throwing is a quickly growing sport in the country. The Axe hole situated in Beckley is the main venue for the world's largest axe throwing league.
This makes what to do in Beckley, WV, you can also treat yourself to their foods, alcoholic beverages, which local distributors handcraft.
Address: 328 Neville St, Beckley, WV 25801, United States
20. Little Beaver State Park
If you are looking forward to planning and having that ideal getaway experience with your family, friends, or colleague, the Little Brave Park is the right place to visit when you are in Beckley.
The Park occupies 562 acres of land that displays the West Virginia natural adornments through biking trials and short hiking activities.
Another activity to do here is fishing on the 18-acre lake where you might be fortunate to catch fishes like bluegill, crappie, trout, and bass.
You can rent a boat here, which is available seasonally. A 46 site campground area was opened in 2011, and it has electric hook-ups and water, laundry facilities with a bathhouse, paved and gravel roads.
Address: 1402 Grandview Road Beaver, WV 25813
21. Visit King Tut Drive-In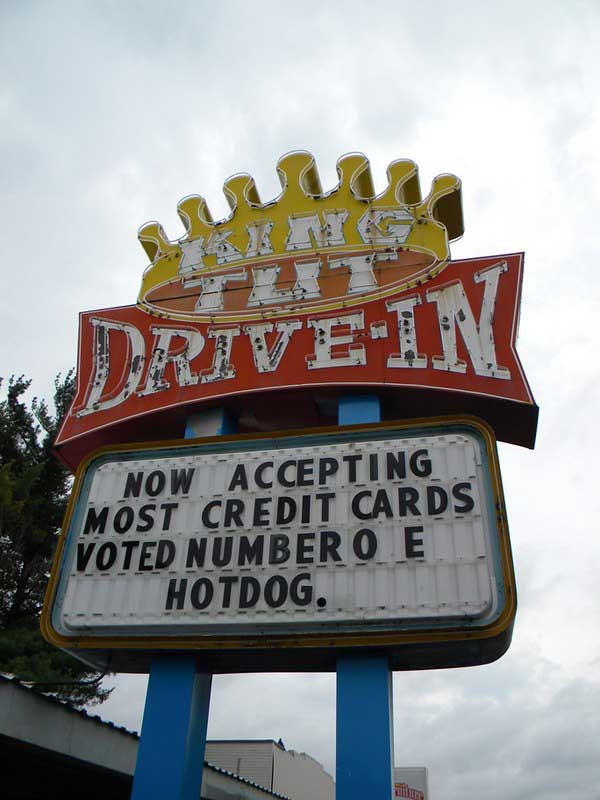 A visit to Berkeley is usually incomplete without a stop-by at King Tut Drive-in. This is one place that has stood the test of time and has evolved to become an exquisite landmark of hospitality in the
Berkeley since its establishment in 1955 by the McKay family.
Inspired by the Great Depression-era tea recipe, this exceptional restaurant do not take shortcuts in selecting the best procedures in the production of their baked products.
Their pieces of bread, pies and hand-made buns are not only sumptuous, but they are also very healthy and palatable as they are always served straight from the oven, free from any form of preserve states.
Address: 301 N Eisenhower Dr, Beckley, WV 25801, United States
22. Mountain State Miniature Golf
If you are a Golf lover, the Mountain State Miniature Golf is an ideal place to be when you're in Beckley and should top your list of fun things to do in Beckley when you visit.
The Golf is an 18 hole golf course, and each hole is in honor of a special feature in the Mountain State. It features mountains, a coal mine, a mountain gorge bridge, forests, and wildlife.
There is a hole in the Golf course that is in tribute to Virginia's legendary Mothman, and very close to the golf course is the indoor climbing range known as the Outside-In.
The Golf Course welcomes Golf players of all skill levels, from professionals to amateur golf players, to come to test their abilities. Skilled climbers can also come to check out their abilities on the range's 35-foot climbing wall.
Address: 1818 Harper Road Beckley, WV 25801
23. The Deep End Antiques
If you're a lover of antiques, one of the best things to do in Beckley, WV, is to visit the Deep End Antiques. The Deep End Antique is adorned with various kinds of special antique accessories that will pique your interest.
There are plenty of handcrafted antiques to see here. Available at the antique shops are jewelry, rocks and crystals, vinyl records, American art pottery, Fenton and Blenko, artworks, vintage glass, militaria, and lots more.
The Antique shop is well arranged, with items stacked properly to enable visitors to search for whatever art piece or item they have in mind to purchase.
Address: 2311 S Fayette St, Beckley, WV 25801, United States
24. Balanced Life Studio
Balanced Life Studio is a top-class yoga studio located in Beckley, WV. Part of its goal is to provide an enabling environment and well-planned programs for people to improve their well-being.
To achieve this goal, they are dedicated to helping their clients exercise regularly, have a career balance and stress management, and know the effects of the food they eat. Its studio is such a fantastic place to practice yoga.
It is a nice place to visit if you are seeking a balance in your everyday activities. They have professional health coaches to mentor you so that you attain your goals.
The atmosphere to meet here when you visit is positive and relaxing. It is a nice place to visit.
Address: 3159 Robert C Byrd Dr, Beckley, WV 25801, United States
25. New River Park
The New River Park is just a few distances from the New River. It is a lovely place to check out during your vacation in Beckey as it offers lots of outdoor recreational opportunities for you and everyone you come with.
The Park might be better off recognized as the location for the Beckley Exhibition Coal Mine, a historic place that offers guests trips through the mines that are underneath the city.
The New River Park is also famous for its various outdoor facilities, including playgrounds, picnic shelters, large swimming pools with water slides, and game courts. There are different private picnic tables perched in the park's forested areas.
There is also a mini private campground in the park and a fantastic trail for hiking. The park is well-maintained.
Address: 513 Ewart Ave, Beckley, WV 25801, United States
26. Black Knight Golf Course
If you are a golf enthusiast, one of the best things to do when you are around Beckley is to visit the Black Knight Gold Course. The golf course features nine holes and is open to the general public.
The Black Knight Golf Course offers great views, which makes for great photo ops. Despite being a challenging course, it is still fun for every skill-level player.
This private golf course offers Banquet services and a swimming pool. The entire area is beautiful, with a well-manicured fairway and greens. The facility is well maintained.
The staff are excellent at discharging their duties to help you have the best golfing experience while you are there. It is an excellent place to be.
Address: 2400 S Kanawha St, Beckley, WV 25801, United States
Want more of West Virginia? check out our tourist guide on things to do in Morgantown, for a great time in West Virginia.
Plan Your Trip to Beckley
The city of Beckley has a lot to offer if you are planning on having that ideal vacation with your partner, family, friends. There are many outdoor recreational activities to engage in, including museums, exquisite restaurants, and theaters.
Start planning your trip to Beckley with this list of things to do in Beckley, WV.