Kalispell is the county seat of Flathead County, Montana, USA. It is the biggest city in Northwest Montana.
A vacation in this city leads to memorable adventures, such as high alpine hiking trails, Rocky Mountain landscapes, and wild rivers filled with trout.
However, this friendly community offers other places to explore, such as shopping centers, local restaurants, and mansion museums.
Do not miss going on a shopping adventure during your visit to this city. Are you planning a visit to Kalispell? Let's explore the top shopping centers in Kalispell, MT.
Shopping Centers in Kalispell, MT
1. The Montana Scene
The Montana Scene is a small-sized family-owned company that produces original designs that fit different demographics.
The owners, Melissa and Sean, focus on creating quality products that give them the freedom to share their love of adventure and the outdoors.
Nothing is more important to them than doing their best to provide quality products and exceptional customer service.
The Montana Scene's mission is to create fashionable and unique products, including clothing, gift items, and home décor.
Address: 219 S Main St, Kalispell, MT 59901, United States
2. Sassafras Arts & Crafts & Antiques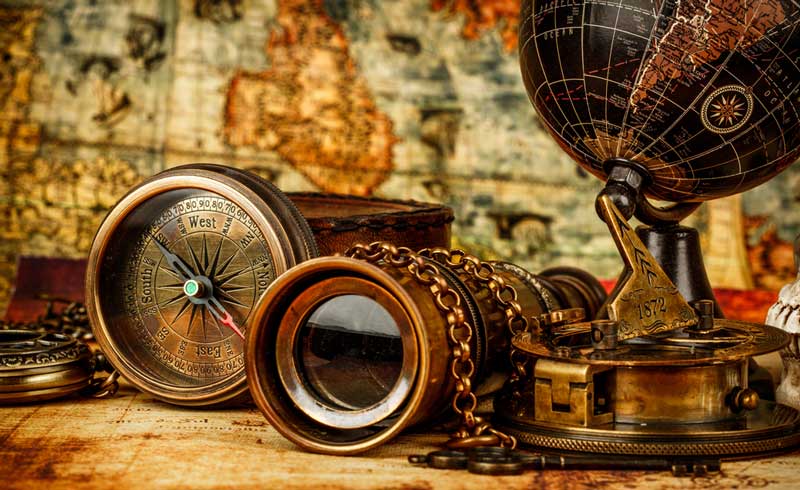 Sassafras Arts & Crafts & Antiques is an art, craft, and antique store featuring the works of 50 local artisans. It is one of the best shopping centers in Kalispell, MT.
They also have an incredible selection of jewelry, cards, hand-blown glass, mosaic, photography, fiber art, and hand-painted and repainted furniture.
Additionally, they have a selection of stunningly refurbished pianos and gifts for all tastes and price ranges.
Sassafras Arts has a clothing boutique in their back home featuring unique handmade hats.
You will also discover a lovely selection of vintage and gently worn clothing, scarves, purses, and belts to suit your style.
Address: 120 S Main St, Kalispell, MT 59901, United States
3. The Toggery
For over 70 years, the Stephen family has provided flathead valley with outstanding services and quality clothing for men and women.
Toggery is famous for having a wide variety of the best outdoor brands.
Their meticulously curated selection depicts the lifestyle of active, mountainous communities.
Toggery prides itself in offering famous brands that serve a function but don't sacrifice their sense of style.
Their shops in Kalispell and Whitefish have everything from technical outwear and activewear to comfy daily apparel and casual outfits.
You will discover shoes, accessories, and shoes that will take you from the mountains to the barbecue. Unsurprisingly, The Toggery is one of the best shopping centers in Kalispell, MT.
Address: 327 S Main St, Kalispell, MT 59901, United States
4. Kalispell Farmers Market
Among the many benefits of visiting a place with many family-owned farms is the opportunity to taste fresh and locally produced goods.
The Kalispell Farmers Market accepts shoppers on Saturday mornings from May to October.
You can find this market in the south parking lot of the Flathead Valley Community College.
Make a quick stop to purchase farm-to-table items for a lovely picnic or one of the numerous Big Sky Country Keepsakes.
Address: Broussard Family Library and Learning Commons, Kalispell, MT 59901, United States
5. Swappers
Swappers is a terrific place to shop while you are in downtown Kalispell.
The store has 5,000 square feet of shopping space and houses over 35 dealers offering vintage items, antiques, collectibles, gifts, furniture, and more.
Other items you may not expect to see at The Toggery include comic books, an extensive selection of Loose Leaf Teas with over 50 blends, and amazingly scented soap perfect for your skin.
The shop is bright and spacious, and its items are pocket-friendly.
Swappers is more than an antique store; you will not be disappointed when you stop by.
Address: Basement Level Main and 11 S Main St, E Center St, Kalispell, MT 59901, United States
6. Glacier Stationers
Glacier Stationers is the ideal store for all your special events, with a wide selection of year-round and seasonal gifts, keepsake ornaments, gift wraps, and greeting cards.
This card and gift shop has something to celebrate special events, holidays, or even regular days.
When you want to send encouragement and support, they offer a selection of get well, thinking of you and sympathy cards.
They also offer various products, including photo albums, home décor, picture frames, accessories, stationery, candles, Christmas ornaments, and books.
Product selection and availability differ throughout the year, so stop and see what's in store at Glacier Stationers.
Address: 20 N Main St, Center Mall Suite B6, Kalispell, MT 59901, United States
7. Sage & Cedar
Sage & Cedar offers healthy bath and skin products influenced by Montana's natural beauty. The store is owned and operated by some exceptional women.
Sage & Cedar was established in 1994 in the gorgeous Montana town of Whitefish.
When they opened the store, they aimed to offer the city's locals clean and healthy skin and bath products.
In 2015, they opened their second brick-and-mortar store in Main Street, Kalispell.
You can customize pure, natural, and organic bath and body products at this store.
Sage & Cedar has healthy boutique brands like Leaf Seed Berry, Earth Tu Face, Patchology, and locally made lines like The Good Stuff Botanicals and Medicine Springs.
In addition to their fantastic skincare and bath care lines, they offer cozy loungewear, the finest candles, numerous comfort and wellness products, and artisan jewelry.
Visit this store and explore its health range of creams, lotions, essential & fragrance oil, bath products, soaps, and much more.
Address: 227 S Main St, Kalispell, MT 59901, United States
8. Rocky Mountain Outfitters
Rocky Mountain Outfitters began in 1976. It is owned by Don Scharfe, a fearless mountaineer.
The owner created it to provide fellow adventurers with the knowledge and tools they needed to enjoy the legendary landscapes of Glacier National Park and the Bob Marshall Wilderness.
When people walk into Rocky Mountain Outfitters, they are reconnected with the heritage of Montana's outdoor community.
The walls are decorated with seemingly old climbing backpacks and gear. The library upstairs is filled with stories and guidebooks that have long been discontinued.
Rocky Mountain Outfitters aims to provide visitors with an experience that feels more like a hike with friends than how it normally feels to walk through a regular store.
Whether you are searching for a local climbing beta, opinions on a recent snowpack, or a kit recommendation for a trip to distant places, stop by this shop for such concerns.
If you are exploring the extensive Nordic trails network or preparing for a fun day of alpine touring, Rocky Mountain Outfitter has the expertise to put your gear in top shape.
They also specialize in waxes and edges, basic repair, boot repair, and Nordic race waxes.
At Rocky Mountain Outfitters, you will discover top-brand products at pocket-friendly prices.
Check out their collection, whether you are mountaineering, alpine touring, camping, Nordic skiing, kayaking, climbing, or backpacking. They have new products coming in almost every week.
Address: 135 S Main St, Kalispell, MT 59901, United States
9. Apple Barrel Country Market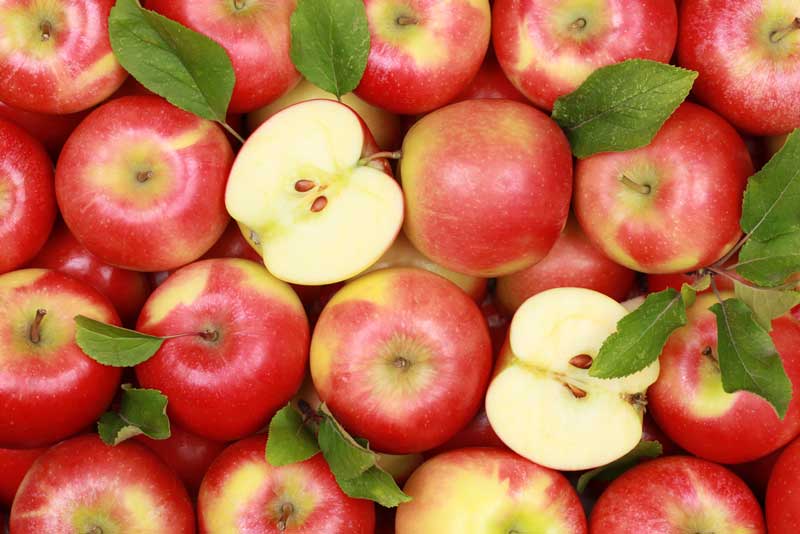 If Kalispell Farmers Market cannot walk into your schedule, you could buy local fresh foods at the Apple Barrel Country Market.
You could find huckleberry-flavored snacks here, including barbecue sauce or ready-to-eat huckleberry popcorn.
A family favorite here is the Flathead Lake Gourmet Soda.
Ensure you get your fix with this locally produced soda drink's sour cherry, strawberry orange, black raspberry, or granny apple flavors.
Address: 3250 U.S. Hwy 2 E, Kalispell, MT 59901, United States
10. Plant Land
Plant Land is the leading Garden Center in Northwest Montana.
This family business operating since 1986, has eleven greenhouses, a one-acre tree and shrub nursery, and a three-thousand square feet gift shop.
You can find all the supplies, tools, and plants you need to be a thriving gardener in this store, and the store's garden experts are always around to answer any question.
In addition to offering garden classes for all levels, they grow all their vegetables, annuals, and perennials.
Gardeners can find shrubs, trees, perennials, fruit trees, and staff to aid you with any project.
Plant Land also carries a large selection of ceramic pottery, wind chimes, birdbaths, and puzzles.
Additionally, you will discover stylish garden hats, vintage reproduction tables, planters, hanging baskets, gloves, and quality tools from Corona and Felco.
Plant Land is filled with whimsical and practical garden gifts. It is open throughout the year.
Address: 1008 U.S. Rte 2 E, Kalispell, MT 59901, United States
11. Jensen Jewelers
Jensen Jewelers is a locally operated jewelry store with quality jewelry and exceptional customer service.
They specialize in custom design and carry many wedding bands, diamond engagement rings, and fine jewelry.
Their highly professional and knowledgeable staff will help you find the ideal piece of jewelry to celebrate a special occasion or add a sparkle to your already fabulous life.
Jensen Jewelers offers competitive prices, and their designers can help you create a unique piece that depicts your style.
Visit Jensen Jewelers and experience unique jewelry shopping.
Address: 2385 US Hwy 93 N Ste 2, Kalispell, MT 59901, United States
12. The Sportsman & Ski Haus
The Sportsman & Ski Haus, established in 1968, is an employee-owned outdoor and sporting goods store.
The store has locations in Kalispell, Whitefish, Coeur d'Alene, Idaho, and Montana.
This outdoor retailer features outdoor apparel, action sports, sporting goods, golf, and athletics.
The Sportsman & Ski Haus is dedicated to providing the best possible mixture of service, selection, and value.
Their highest priority is customer service. They are staffed with people who love the outdoors and are knowledgeable about the items they sell.
Address: 145 Hutton Ranch Rd, Kalispell, MT 59901, United States
13. Woodland Floral & Gifts
The family-owned and operated Woodland Floral has been serving Kalispell since 1934. It is one of the top shopping centers in Kalispell, MT.
They are dedicated to offering only the best floral arrangements and gifts backed by prompts and friendly services.
Because all of their patrons are important, their professional staff is committed to making your experience enjoyable.
Woodland Floral & Gifts has one of the freshest flowers in town and is constantly stocking fun gift items.
Some gift items include sock blankets, bottle stickers, figurines, plush animals, vases, and chocolates.
Woodland Floral & Gifts is open Mondays to Fridays from 9 am to 5 pm and Saturdays from 9 am to 1 pm.
The shop does not open on Sundays, Thanksgiving Day, New Year's Day, Easter, Christmas Day, Mother's Day, Independent Day, Memorial Day, and Labor Day.
Address: 647 6th Ave E, Kalispell, MT 59901, United States
14. Riddle's Jewelry Store- Kalispell
Are you looking for a store to buy an engagement, wedding, or shiny, beautifully-faceted anniversary ring in Kalispell?
Whether you want to appreciate someone for a job well done or want to gift a family member, Riddle's Jewelry is a perfect local jewelry store in Kalispell.
They can help you with all your jewelry concerns and questions. Riddle's Jewelry has served the Midwest for over 60 years.
If you can not find the perfect piece, their design team and goldsmith will gladly work with you to turn your vision into reality.
Do you perhaps own a vintage piece of jewelry that is rusted or broken or needs a little love and some polishing? They also offer to repair and cleaning services for your jewelry here.
Address: 2244 US-93 Suite 102, Kalispell, MT 59901, United States
15. Flowers By Hansen
Flowers by Hansen has been operating in Kalispell since 1943.
Flowers by Hansen offers beautiful fresh florals, custom arrangements for all occasions, a terrific selection of gift and home décor items, and a wide variety of plants.
They welcome orders of any size and are excited about turning the floral vision of their patrons into a reality.
When you order flowers from this flower store, their efficient and compassionate florist will ensure timely and accurate delivery.
So if you are looking for alternative places to buy flowers for any occasion, Flowers By Hansen is a brilliant option.
Address: 1297 N Meridian Rd, Kalispell, MT 59901, United States
16. Coins & Carats Jewelry and Coin Store
If you are searching for the finest selection of rare coins and fine jewelry while vacationing in Kalispell, Coins & Carats Jewelry and Coin Store is an excellent choice.
Coins & Carats Jewelry and Coin Store, located in the historic Knight and Twinning building, has been a prominent jewelry location since 1991.
They offer options for both coin selling and coin buying. Their wide selection includes silver and gold bullion and rare and common silver dollars.
The shop will help you find the rare coins you are searching for and happily offer reasonable prices for pieces from your collection.
Coins & Carats Jewelry and Coin Store features one-of-a-kind pieces at terrific prices.
Their GIA-certified staff can answer any questions concerning the quality of the gemstones in the shop.
Their gemstone collection contains Sapphires, diamonds, rubies, and more. They also offer jewelry made from precious metals, including gold, white gold, silver, and platinum.
Whatever the occasion, you will discover the proper jewelry at Coins & Carats Jewelry and Coin Store.
Address: 237 S Main St, Kalispell, MT 59901, United States
17. Western Outdoor Store
Western Outdoor, owned by the Pirrie Family, is situated in the old McIntosh Opera House Building in Downtown Kalispell.
The store stocks over 1,500 hats, 2,500 boots, and a large selection of men's and women's jeans, blouses, and shirts.
The shop also has outfits for local cowboys and cowgirls of all sizes and ages.
Besides being a terrific outdoor shop, Western Outdoor offers professional customer services and sells its items reasonably.
After shopping for items at this original local western wear shop, check out the next-door store for antiques or ride up to the old-fashioned fountain.
The store is open daily from 9 am to 6 pm all year round.
Address: 48 S Main St, Kalispell, MT 59901, United States
Montana presents breathtaking attractions and activities. Explore some of its fun cities, here are guides on places to visit in Red Lodge, Great Falls, and Kalispell.
Plan a Trip to Kalispell
Kalispell, MT, is a terrific place for those who love the outdoors, and you can see numerous scenic spots when you get here.
There are several things to do for couples, families, or friends. It is an exceptional place for shopping, fishing, hiking, golfing, mountain biking, boating, and lots more.
Additionally, the views provided by the city are breathtaking, making it perfect for photographers and a fantastic place to go and get away from the everyday stress and pressure of the day-to-day world.