In search of the best restaurants in Boca Grande, FL?
Lying on Gasparilla Island is the beautiful old city called Boca Grande. It is after the Gulf Coast and is halfway between north and west of Fort Myers, in Lee country of Florida.
Boca Grande consists of a population of 1,720 people. If you want a quiet town deeply rooted in the South and Old Florida traditions, visit Boca Grande.
The city is widely known for fishing. During late spring, the world's most excellent tarpon fish always abounds in this city.
Boca Grande features many exciting activities and places. If you want to create a lasting memory, don't miss out on visiting Boca Grande restaurants for a fascinating and satisfying meal experience.
Here are the top restaurants in Boca Grande, FL
Best Restaurants in Boca Grande, FL
1. The Outlet at the Innlet Restaurant
This restaurant is ranked the favorite amongst all Boca Grande restaurants, by its locals for its sumptuous food. If you are coming out on the water, you can have box lunches as they are always ready with prior orders.
The Outlet restaurant gives you the most enjoyable meal experience with a menu consisting of omelettes, Breakfast sandwich, chicken quesadilla, Inlet club, buttermilk pancake, cheeseburger, jumbo hot dog, salad, fried shrimp basket, hot chocolates, and soft drinks.
The location of The Inlet is convenient and perfect, with great food. It is such great fun to sit on the patio and view wildlife.
Never leave the Inlet hungry, as you will be served when it gets to your turn. Only in Inlet can you find the most pleasant staff that offers excellent personal service.
The Inlet is open to vegetarians; it has vegan and gluten-free Options.
You can visit the restaurant for breakfast from 7:00 am until 2:00 pm.
Address: 1251 12th Street East, Boca Grande, FL 33921. Phone: +1 941-964-4610
2. Temptation Restaurant, Bar, and Package
Visit Temptation Restaurant to eat the freshest seafood with an indomitable Florida vibe and atmosphere. Here you enjoy savoury cuisines that are our optimum mealtime experience.
The Temptation Restaurant is a top-ranked restaurant in Boca Grande with over 75 years in operation. You are treated to a great meal in a fantastic atmosphere and an excellent service from the staff.
It has a beautiful and serene environment that stimulates your appetite. Watch some waterfalls and record beautiful memories as you enjoy American and seafood classic cuisines.
The Temptation Restaurant is also perfect for a late dinner. It offers a broad menu that covers appetizers, salads, seafood specialties, and house signatures. The delicious array of foods includes; a gulf shrimp cocktail, fried oysters, fried grouper fingers, lobster corn chowder, crab lemonade, swordfish, and more.
For savoring meals, you can order unique entrees from swordfish, pompano, triple-tailed, and many fascinating specialties.
The Temptation is open from 11:30 am till 9:00 pm, Monday to Sunday.
Address: 350 Park Ave PO Box 495, Boca Grande, FL 33921. Phone: +1 941-964-2610
3. The Pink Elephant
For over 60 years, the island residents and guests have often come to this delightful restaurant for delicious meals, distinct drinks, and top-notch service. Take time to visit the Bayou in Boca Grande for a mesmerizing rising dinner experience at The Pink Elephant, fondly called "The Pink."
The Pink has an excellent definition of local fresh foods and pleasant town food offered in the downstairs pub, on the patio, and in the dining room upstairs.
Offers American and Contemporary Cuisines. The Pink Elephant Sample Menu Lunch Soup Classic French Onion Soup Beef Onion Broth, figs, roasted garlic. The Beach Club provides, Mozzarella, Basil, Balsamic Reduction, 10 Grilled Vegetable plates,s Pesto Marinated, Balsamic Reduction, 10 Scottish Smoked Salmon, Herbed Goat Cheese,
Visit the Pink Elephant Restaurant for dinner Wednesday – Sunday from 5:00 pm to 9:30 pm and lunch Friday – Sunday from 11:30 am to 4:00 pm.
Address: 491 Bayou Ave, Boca Grande, FL 33921 Phone: +1 941-964-4540 or +1 941-964-4535
4. Sisters Restaurant
The famous Sisters restaurant is one of the best restaurants in Boca Grande, FL, serving the tastiest Italian cuisine in town.
The restaurant is jointly owned and operated by two twin sisters, Lisa Lanita and Paula Marum, with over three decades of delightful dining experience. The Sisters guarantees your satisfaction with their excellent cuisine and incomparable customer service.
To dine on the most affordable and savoury Italian cuisines produced from fresh, superior ingredients that are ardently made by experienced Chefs, visit The Sisters Restaurant.
They Serve; appetizers, lunch, dinner, salads, and pizza with great meals like; combo, meatball, sausage sub, Jalapeno poppers, mozzarella cheese sticks, caesar, antipasto, margarita, seafood marinara, francese, etc.
Open Monday – Saturday, 11:00 a.m. – 9:00 p.m.
Address: 480 East Railroad Avenue, Boca Grande, FL 33921 Phone: +1 941-964-2002
5. South Beach Bar Grille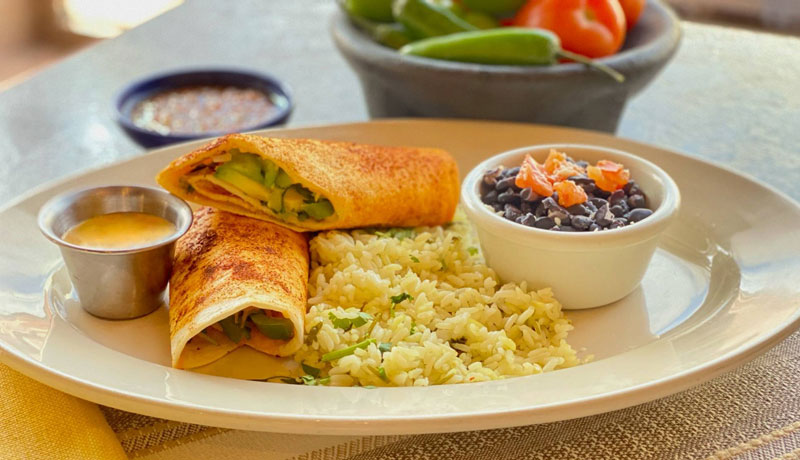 South Beach Bar Grille is the most charming restaurant in Southwest Florida on the white sand beach of Boca Grande.
The main course on the menu is the excellent views of the Mexico Gulf and unforgettable sunsets. They are significant in serving fresh local fish made with an island's natural flavour. They also have; shellfish, ribs, chicken, steaks, and pasta.
Specializing in fresh local fish cooked with an island flair, South Beach also offers shellfish, steaks, ribs, chicken, and pasta. It is unrivaled in Southwest Florida for its quality and range of menus. With 150 outdoor seats, a large bar, and dining room overlooking the Gulf, it is the premier gathering spot in the area.
Evening dinner at South Beach will give you a feeling of being on a tropical island at a beautiful resort. You are precisely there!
Stop by South Beach and Grille for lunch and dinner Monday to Sunday, from 11:30 am to 9:00 pm daily.
Address: 777 Gulf Blvd Owner – Roger Miller III Manager – Bart Destefano, Boca Grande, FL 33921, Phone: +1 941-964-0765
6. Loose Caboose Restaurant
One of the famous Boca Grande restaurants is the Loose Caboose restaurant, owned and operated by Jacques and Blanche family, since 2006.
Stop by The Loose Caboose to dine on fresh local fish in a pleasant and relaxing atmosphere. It has an ample patio space for outside dining that gives you a fascinating view with an air-conditioned interior dining room.
It serves coffee, a kid's menu, and a quick bite with varieties of dining options which, including Breakfast, Brunch, Lunch, Dessert, and Seating.
To eat healthy foods and organic dishes, including vegetarian options, visit The Loose Caboose.
You can eat; egg sandwiches, buttermilk pancakes, caboose fries, fried shrimp, soup, salad, and a lot more.
The Loose Caboose is open Monday – Sunday: 8:00 a.m. – 4:00 p.m. They serve breakfast throughout the seven days of the week from 8:a.m. to 10:15 am. While from 11:00 am to 4:00 pm, lunch is ready.
Address: 433 West 4th Street Boca Grande, Florida, Boca Grande, FL 33921, Phone: +1 941-964-0440
7. Bella Vida
Bella Villa is one of the top restaurants in Boca Grande, FL, with a captivating slogan; "you don't find the beautiful life; you make it."
At Bella Vida Restaurant, they make the most delicious food. Its products are made with natural, fresh, and local ingredients. We serve various coffee, smoothies, acai bowls, salads, sandwiches, and wraps.
The Bida Vida Restaurant is open Monday to Saturday, 8:00 am to 4:30 pm, and 10:00 am to 2:00 pm on Sunday.
Address: 480 E Railroad Ave Suite 3, Boca Grande, FL 33921-1345, Phone: +1 941-855-9534
8. Eagle Grille
The Eagle Grille is a dockside restaurant on the second floor of Boca Grande Marina, where the Gulf of Mexico meets the Charlotte Harbor.
It has beautiful dining with a spectacular view; each table presents a unique water view in a calm and tranquil atmosphere.
Also found on the second floor are the Eagle Grille and the Bellamy Room, which is often vacant for private parties and special events for locals and guests.
Be assured of accommodation because the Eagles Grille got you, your family and your friends covered for your special events, including; informal celebrations, business luncheons, cocktail parties, wedding dinners, family celebrations, etc.
It has a classic menu that offers; Ahi Tuna Nachos, Sweet Potato, quesadilla, escargot, beer, etc.
The Eagles Grille is always open Tuesday to Thursday, 11:30 am to 9:00 pm.
Address: 220 Harbor Dr. Millers Marina, Boca Grande, FL 33921, Phone: +1 941-964-8000
Also, check out our guide on things to do in Marianna, and Things to Do in Largo for a memorable exploration experience.
9. Scarpa's Coastal
This top-ranked restaurant has been in operation for over two decades; it is jointly owned and operated by a team of husband and wife, namely; Glenn and Ashley Scarpa.
The Scarpa's Coastal restaurant unites family and friends with sumptuous food that gives you the most intimate moment.
This restaurant serves Italian and seafood quintessential in a comfortable but pure family atmosphere.
Their menu covers Italian, Seafood, Sicilian, Northern-Italian, Southern-Italian, and Tuscan foods. You can make reservations as well.
The food you can eat there includes; Prosciutto Wrapped Shrimp, crab cake, fresh burrata, shrimp diablo, Prosciutto di Parma, Chicken Marsala, Chicken Parmigiano, and a lot more.
The restaurant is open from Monday – Sunday, 5:00 pm – 9:00 pm.
Address: 321 Park Ave, Boca Grande, FL 33921-1000, Phone: +1 941-964-0806
10. Miller's Dockside
Located Southwest of the famous tarpon fishing spot, Miller's Dockside gives you the chilling environment to relax and, just like other fishermen, share your best fishing experience.
To dine on delicious food and drinks and explore pleasurable moments, choose The Miller's Dockside. It gives you a view of the boat's activities and arrival n,d from the Marina Basin.
If you are arriving by land to support your sports team or coming by boat looking for where to eat your lunch or dinner, make it to Miller's Dockside; it is the best place to be. It is your favorite island sports bar.
Stop by for lunch, salads, sandwiches, a kids menu suitable for your kids, signature drinks, and more.
The food served includes Miller's wings, Romaine Lettuce, Fried gulf shrimp, pizza, chicken fingers with French fries, macaroni and cheese, and andouille sausage. Etc. Different drinks ranging from reds, whites, bottle selections, and beers are also available.
The Miller's Dockside is in operation Tuesday to Sunday, 11:30 am to 9:00 pm.
Address: 220 Harbor Drive, Boca Grande, FL 33921, Phone: +1 941-964-8000
11. The Pink Pony
The Pink Pony is a family-owned and operated restaurant widely recognized for the delicious treat it has been offering the downtown community where it is located for over three decades now.
The Pink Pony is still an attractive site on the island for people seeking a pleasurable way to chill. It offers seat out, takeaways, outdoor seating, moderate noise, and bike parking.
The Pink Pony has been an island icon and family tradition ever since! It offers Tortuga Mexican Street Cuisine: Breakfast & Lunch
Whenever you visit Boca Grande, please stop by The Pink Pony. It is one of the best places to eat in Boca Grande, FL. They also specialize in; smoothies, dairy-free drinks, coffee, and espresso.
They also offer; Ice Cream, Coffee, and Drinks. Their menu consists of Boca banana berry, mango madness, sunrise, acai bowls, shaved ice, Seasonal sorbet, americano, hot coffee, iced coffee, coffee shake, and lots more.
The Pink Pony is open Monday to Sunday, from 11:00 am to 6:00 pm.
Address: 471 Park Ave Boca Grande, Florida 33921, Phone:(941) 964-0109
12. Fusion
The fusion is one of the best restaurants in Boca Grande, FL, offering classic cuisine. It is suitable for a date and special occasions and ensures silent conversations, thus making it a tranquil and relaxing place to chill.
This restaurant is closed during the summer.
Food to eat there are fried Grouper Cheeks, Crispy Duck Wings, Edamame, New England Roll, Fusion Roll, Sushi Nachos, Fusion Pork, Vegan Spring Rolls, Authentic South Florida Empanadas, Tempura Pork Ribs, and a lot more.
It is open for dinner from Wednesdays to Sundays, 5:00 pm to 9:00 pm.
Address: Gasparilla Road, 5800, Boca Grande, FL 33921, Phone: +1 941-855-9733
13. Third Street Bistro
Settled on the peaceful island is The Third Street Bistro, a popular restaurant in Boca Grande with lovely garden, a cozy interior, and live music to lighten the atmosphere.
The restaurant is located on the island; it offers excellent irresistible brunch staples such as; a killer bloody Mary bar and eggs Benedict that delights you to move from the mainland and cruise on to The Third Street Bistro.
In Third Street Bistro, they serve you the most delicate and fresh Mediterranean and American food. You can enjoy your meal in the tropical atmosphere or savor it outside in the charming secret garden.
This restaurant gives you wealthy dining with the sweetest flavors in a comfortable atmosphere. Regardless of where and when you are feasting on The Third Street Bistro's meal, you are assured of a delicious moment until your last bite.
They also offer good wines, draft beer, cocktails, and liquor.
The Third Street Bistro is always open from Monday to Sunday from 5:00 pm to 9:00 pm.
Address: 310 E Railroad Ave, Boca Grande, FL 33921-1169, Phone: +1 941-964-0155
14. The Gasparilla Inn
The residents and guests of Boca Grande frequently the famous Gasparilla Inn to enjoy a four-course dinner in an intimate setting of a traditional heritage atmosphere.
Whether a resident or a guest, you can always savor your full breakfast and dinner in the Inn's Dining Room.
You can eat various foods from the menu: egg white frittata, lobster scrambled eggs, creamed chipped beef, Irish steel cut oatmeal, island parfait, double cut land chops, prime New Yoke strip steak, chocolate fudge cake, etc.
You can also dine on some of the signature entrees: fillet mignon oscar, wild mushroom ravioli, Szechuan style roasted duck, Mahi Mahi, etc.
The restaurant is open Wednesday through Sunday, from 5:00 pm to 9:00 pm.
Address: 500 Palm Avenue, Boca Grande, FL 33921, Phone: +1 941-964-4535
15. The Inn Bakery
A short distance from The Gasparilla Inn and Club has situated at The Inn Bakery in the village of Boca Grande. It is one of the best places to eat in Boca Grande, serving fresh and tastiest bites and spectacular drinks.
This Cafe This casual Cafe offers fascinating varieties of classic morning pastries, desserts, signature coffees, afternoon snacks, and inventive lunch, all made available by the Inn's culinary team.
Some of the Inn beverages you will enjoy; are cold brew coffee, macchiato, smoothies, coffee, and cappuccino, to mention a few. For your delicious lunch, the bakery serves a classic variety of wraps, sides, and sandwiches.
The Inn Bakery is open Wednesday through Sunday from 6:30 am to 2:00 p.m.and closed on Mondays and Tuesdays.
Address: 500 Palm Ave, Boca Grande, FL 33921 Phone: +1 941-855-9170
Map of the Best Restaurants in Boca Grande, FL
To get around during your trip to Boca Grande, here is a map of the best restaurants in Boca Grande with markers of the top places to eat in Boca Grande, FL.
Planning a trip to Florida? Check out our guide on the Restaurants in Windermere, Restaurants in Milton, and Restaurants in Starke for a memorable time.
Plan a Trip to Boca Grande
For your next vacation trip, plan to visit Boca Grande, FL, to explore its fascinating Waterfronts, Waterfalls, Mountain explorations, Tourist sites, Beaches, Museum, and outstanding restaurants.
Boca Grande restaurants offer mouth-watering cuisines that will satisfy your taste buds and give you a spectacular mealtime experience.